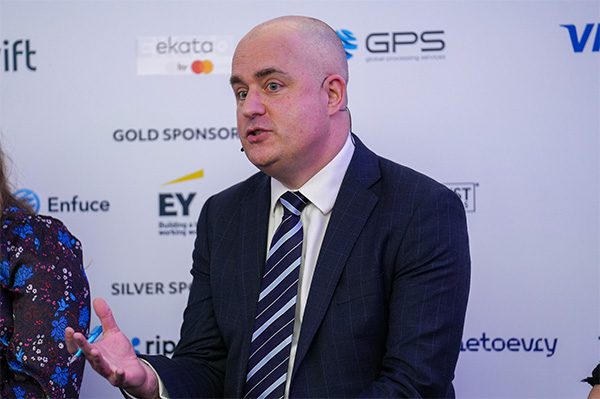 Chris Hemsley, managing director of the Payment Services Regulator (PSR), says the watchdog's plan will be published by the end of June 2023.
Speaking at PAY360, The Payments Association's flagship conference, on 21 March, Chris Hemsley said the regulators have been losing quite a lot of sleep over preparing the roadmap but promises that it's "not that far away".
"A draft copy is in the bag," he told attendees at the two-day event. "There's a lot of work going on with the FCA, treasury and the CMA."
He added that the objective is to progress to the next stage of open banking. So far, open banking has been a competition remedy for years and it has achieved a lot, involving a lot of cost and time.
"We now want it to be a growth and innovation story," said Hemsley.
To do that, he explained that the regulators need to make a number of quite important changes, both to the central governance – the Open Banking Implementation Entity (OBIE) replacement and how that evolves in the nearer term into a longer-term model – and then start to fix some of the other problems such as dispute resolution, the commercial model, consumer protection and fraud prevention.
"What you can expect is a document [that] will be setting out a series of actions across those problems," said Hemsley. "So, what does the new future entity need to look like? What kind of features will it have, [Will it] tee us up to then work through all those other problems, at pace?"
Hemsley acknowledged that these points have been debated for quite some time, but there's still a need to dive deeper into that conversation to understand what the economic commercial model would mean in open banking. "There aren't that many options so if we just write them down and debate them, then maybe we'll be able to inject more pace into this," he explained.
Hemsley also discussed how innovation will be key part to some of the actions that are required to fix issues.
He said: "From my perspective, we want to innovate, and we want to go into new things […] and I think that is where we can get better. A lot of us [in the payments sector] are focused on removing thought from the ecosystem.
"We are all adopting real-time payments. And faster payments are becoming part of the day-to-day interactions with individuals. We've seen that rise significantly over the last couple of years, and in a post-pandemic world, when you have open banking coupled with real-time payments, making cashless transactions are absolutely becoming the norm.
"But it's having that whole entire ecosystem bought into that journey – not just the big banks, and the financial market infrastructures, but anybody that's touching a transaction should really understand the unintended consequences of them. And that's about the whole entire ecosystem coming together to solve one common goal," he concluded.
To find out more about PAY30 visit: pay360conferece.com