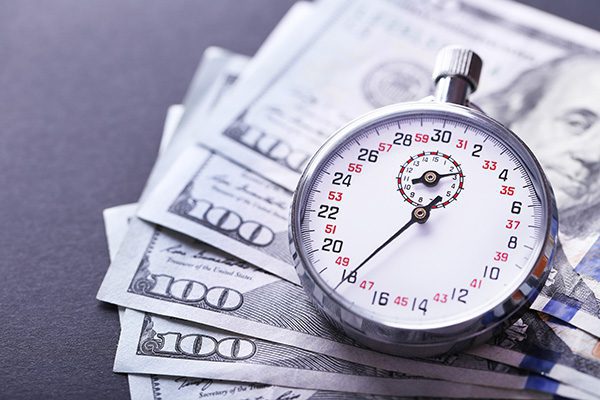 The Payments Association's Tony Craddock sits down with FIS to discuss how the threat of a recession is driving a need for quicker and easier access to cash for organisations.
With inflation at record levels, sky rocketing interest rates and general economic uncertainty, there is an argument to say that "we're in a global recession", claims Norman Marraccini, global head of B2B commercial and retail solutions at FIS. And in a recession, businesses want access to "their cash faster".
Marraccini, alongside Mike Shields, global leader of receivables and Daniel Hurst, head of Europe B2B payments and money movements at the fintech giant, sat down with Tony Craddock, The Payments Association's director general, to discuss what possible solutions there are for businesses to receive payments faster.
Currently in the US, FIS offers its corporate clients' software that helps manage cash flow, assess risk and essentially "collect their debt faster". It does this by using artificial intelligence to "queue up accounts for collection activities based upon workflow" data, explains Shields.
Low risk invoices – those where the client is likely to pay – are automated; and high cash risk, those that are likely to be disputed or not be paid, are "put in front of someone to gain a human interaction", adds Shields.
FIS works directly with banks so the process from invoice to payment and access to cash is seamless, which Craddock describes as "embedding payments into the consumers everyday behaviour".
"We have a fantastic reseller network established in the States [US] and our banks have done a nice job at accepting the software," says Marranccini, who is based in New Jersey, US. "Our goal now is to figure out how to get better here in the EU and the UK."
However, the US model cannot be directly applied to the UK, primarily because on this side of the pond there are just four major banking groups – HSBC, Barclays, Lloyds Banking Group and Royal Bank of Scotland Group – compared to more than 6,000 in the US.
"They [the UK banking groups] are truly in their own market," explains Marranccini. "In the US, we have banks ranging from $100 million to $100 billion trillion in assets. So we can play a $50-100 billion size bank up by saying you can compete with the top 10 banks in the country by offering this service.
"When bringing this to the Europe vertical, it is looking at how we take payables and receivables and bring those products together."
And there is a market for this in the UK, because the "advantage banks have here is they are serving tens of thousands of corporations and retailers as well as smaller organisations, who are all interested in access to cash," explains Hurst.
Businesses want things to be simpler and "not worry about payments". So, if banks can "automate that process and give them the capability to collect the cash sooner, then they can also start thinking about their additional products such as credit or financing".
Hurst adds: "A lot of smaller businesses are starved of cash at the moment. The link here is banks then say, 'we know this set of invoices is good to go, why don't I finance that for you and give you the money now'.
"This is called a working capital solutions for corporations and there is a real need for this. The big guys (HSBC, Lloyds, NatWest) definitely have the financing capabilities and this is a real opportunity for them to step in and give those automation solutions to those companies."
While there are many fintech applications already in the market that automate payment processes for businesses, many still rely on the customers' banks to make or receive the payment, and that's associated with time, cost, and convenience issues.
Therefore, at a time of real global economic uncertainty, "cash is now back to being king", Marranccini concludes, which means there is a real need to implement a solution that enables customers to make and receive payments faster "with as little friction as possible".