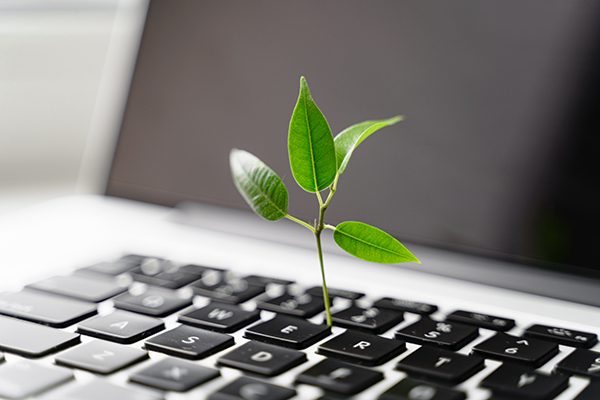 Project Inclusion, led by Josh Berle of Mastercard, showcased the best fintechs offering sustainable and inclusive payments products in 2022 to energise the industry towards better practices. The team engaged with the House of Lords and tackled some of the most exciting industry topics.
However, that's not all Project Inclusion achieved over the past year. It also took two of the most exciting and potentially valuable sectors in the financial services market – digital currencies and cross-border payments – and examined them through the lens of financial inclusion.
Overall, the project seeks to drive industry activity that informs and collaborates with government and third sector bodies to provide clarity on paytech innovations and solutions that aim to reduce financial exclusion. It is made up of individuals who are passionate about widening access to financial services in the UK and other markets, and who recognise that paytech can play a vital role in making sure consumers are better served.
Sustainability superheroes
Following COP26 in 2021, the project team decided to develop a content programme on sustainability and examine how the fintech industry is supporting global sustainability initiatives.
The conversation began in April with a podcast session on 'Making sustainability feasible in fintech – Where to start?' with speakers from Mastercard, PPS and JP Morgan providing their perspectives. This conversation led to the development of a whitepaper, called 'Sustainability Superheroes'.
The whitepaper surveyed The Payments Association membership on their ESG  they are making significant progress towards embracing sustainability, with over 90% measuring progress towards gender equity, and 60% seeking to reduce waste from their supply chains.
The whitepaper provided advice and best practice for members. It highlighted  , referring to fintechs practising sustainable business models while developing products and services that cater to consumers who are sustainably minded and, therefore, typically underserved.
The whitepaper, which was later discussed in a follow-up webinar 'Linking profit and purpose – embedding sustainability in the payments ecosystem', caught the attention of the industry and was downloaded over 300 times.
The importance of this topic to the industry has led to the creation of a 2023 initiative – Project ESG, where The Payments Association's members will come together to encourage companies across the sector to adopt progressive strategies that address how they impact the environment, our society and their governance in a sustainable way.
Refocusing digital currencies and cross-border payments
Moving beyond sustainability, the project took on digital currencies and cross-border payments to examine them through the lens of financial inclusion.
The project team interviewed industry stakeholders, from founders of crypto platforms to House of Lords members, to get their perspectives on the possibilities of the new era of digital currencies and how they could address the financially excluded and underserved communities.
Separately, in November 2022, the project turned its attention to making cross-border payments work for all.
What to watch in 2023

How the payments industry can support the cost-of-living crisis
Open Banking and its financial inclusion use cases for consumers
Educating the regulator on inclusive digital payment methodsWhy those financially vulnerable fall victim to scams
Financial exclusion is a huge issue in cross-border payments because a large portion of these payments travel from the developed to the developing world, which typically lacks the appropriate financial infrastructure and services. Therefore, the Project Inclusion team interviewed several organisations that are encouraging global financial inclusion in developing and emerging markets by providing critical solutions that tackle problems such as cost, speed, access and compliance with cross-border payments, ensuring payments reach those in the 'last mile'.
The interviews demonstrated that there is a huge appetite from NGOs and charities working on the ground for faster and more tailored payments solutions so money can reach those in remote and sometimes difficult situations faster.
Although the past year has been busy, Project Inclusion's work will be crucial in keeping the industry informed of the impact caused by the cost of living crisis, recession and government initiatives affecting the most underrepresented groups of society.
Listen to why Nigel Attah-Mensah of Crown Agents Bank is a member of our Project Inclusion team.