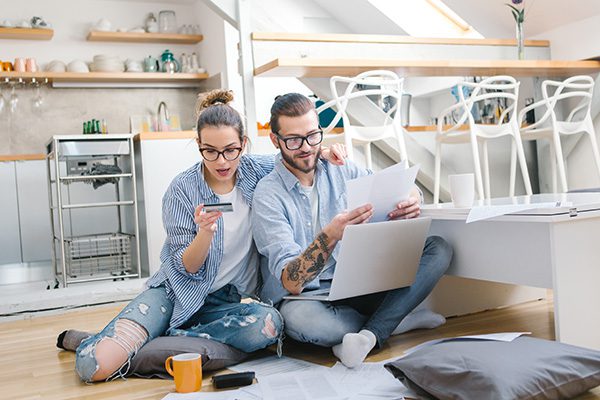 The payments sector has the knowledge and expertise to make open finance a frictionless process that helps customers improve their financial health.
What is this article about? How open finance is the next step in the open banking journey. The article explores the opportunities and benefits for consumers, merchants, and the payments industry as a whole.

Why is this important? Open finance puts control of financial data into the hands of customers and can help reduce fraud as well as widen access to credit. Payment services built on open finance also enable a frictionless customer experience.

What's next? Open finance opens opportunities and innovation for the payments industry. With new open finance products and services set to improve the financial health of consumers and businesses, identifying open finance opportunities is key and the market now needs to make the most of them.
Open finance, the next step in the open banking journey, is evolving. Like open banking, open finance puts control of financial data into the hands of customers.
It enables a third-party data exchange for financial services and products, including mortgages, pensions, tax, and insurance data. If a consumer agrees, then their trusted third-party APIs handle their financial footprint.
Open finance could reduce fraud, improve financial wellbeing, widen access to credit, and increase choice in payments. It will create competition for financial services and is a major opportunity for the payments industry.
"The advent of open finance presents a golden opportunity to deliver a whole host of additional innovative, exciting, and competitive payment services for customers," says David Beardmore, ecosystems development director at Raidiam.
"The only limit is how creative providers can be with their propositions and the extent to which that creativity is matched by regulators straightening out some of the regulatory bumps in the road."
Alan Ainsworth, head of policy at the Open Banking Implementation Entity (OBIE) echoed Beardmore's views, adding that an open finance infrastructure could enable data sharing, high-quality API functionality and influence "how the regulatory and commercial frameworks support the ecosystem".
However, the opportunity also comes with risks, highlights Matt Cox, director of digital payments and cards at Nationwide. "How the industry 'sets up' for the next phase will be key in determining progress for the next five to 10 years and ultimately whether any of that potential can be realised," he adds.
Staying ahead
The industry has the expertise and a strong track record of working together with regulators.
Cox says: "It needs to start with a clear vision for what open finance is seeking to achieve. Then the whole industry needs to work together, learning the lessons of the past, to create an approach that aligns with this vision.
"In my view, it needs to be driven by consumer value, broad-based across all providers, and commercially sustainable to incentivise participation and innovation at scale."
According to Ainsworth: "The coming months bring with them challenges, but from this, lie significant opportunities for the industry."
One challenge is to identify the priorities where success is most likely. With the use of new open finance products and services set to help improve the financial health of consumers and businesses, identifying those opportunities is paramount.
For businesses, enhanced data integrations and payment initiations can help improve the rate at which small businesses get paid. Late payment is a significant issue for SMEs, with three in five (58%) businesses waiting for money tied up in unpaid invoices, research by Barclay's shows.
Beardmore adds: "Payments are a perfect example of a sector that can exploit what already exists. We are already seeing growth in open banking payments in the UK and the development of new services such as variable recurring payments (VRPs).
"But the scope and potential exist for much more to be done. All the technology, knowledge, and standards already exist and are ready to be exploited."
Open finance benefits merchants
For buy now pay later (BNPL) payment methods, open finance simplifies creditworthiness. Many businesses and their BNPL providers use open banking to make decisions about a customer's finances.
"Over a card rail, the merchant has no idea whether it's appropriate for the user or not and once it's done, it's done," explains Helen Child, founder of Open Banking Excellence (OBE).
"Using a variable recurring payment, alongside open banking data access, the merchant could do a basic affordability check, create a variable repayment plan that pays a little bit more back if the user has a good month, or pays a little bit less back if the user has a tight month. That's a paradigm shift because spending can happen in context for the first time."
Combining open banking data access with an open banking payment, merchants create a payment experience that takes account of the financial situation of the payer. It enables them to analyse financial patterns of customers.
"No other payment rail can or will ever be able to do that – that's where the real differentiation lies," adds Child.
Customer payments
With open finance, features such as recurring payments, future-dated payments, and payments to multiple counterparties can come into play. Open finance will influence direct debit payments, enabling users to save or combine payments.
Payment initiation services will enable online shoppers to make direct payments from their bank accounts without entering their card details. This also has potential for business-to-business payments.
According to Beardmore: "The beauty of payment services built on open banking or open finance is that they present the ability for a frictionless customer experience, as the customer's data is shared by their own account provider – there's no need to key in or scan their account or card details.
"One example of customers embracing this newfound payment ease is the fact that HMRC has now taken more than £10.5bn via open banking payments since introducing it as an option. For the first time, we're finally seeing a payment mechanism that can rival the stronghold of cards in certain situations."
The future
The Global Open Finance Index published by Open Banking Excellence (OBE)  found that 9% of respondents expect account-to-account top-up payment to be an open finance use case that will achieve widespread adoption.
The FCA believes open finance will drive fintech innovation and benefit consumers with products and services tailored to individual requirements.
"We've done the hard work – it's now up to the market to grasp the opportunities presented by these tried and tested foundations and make the most of them," says Beardmore.