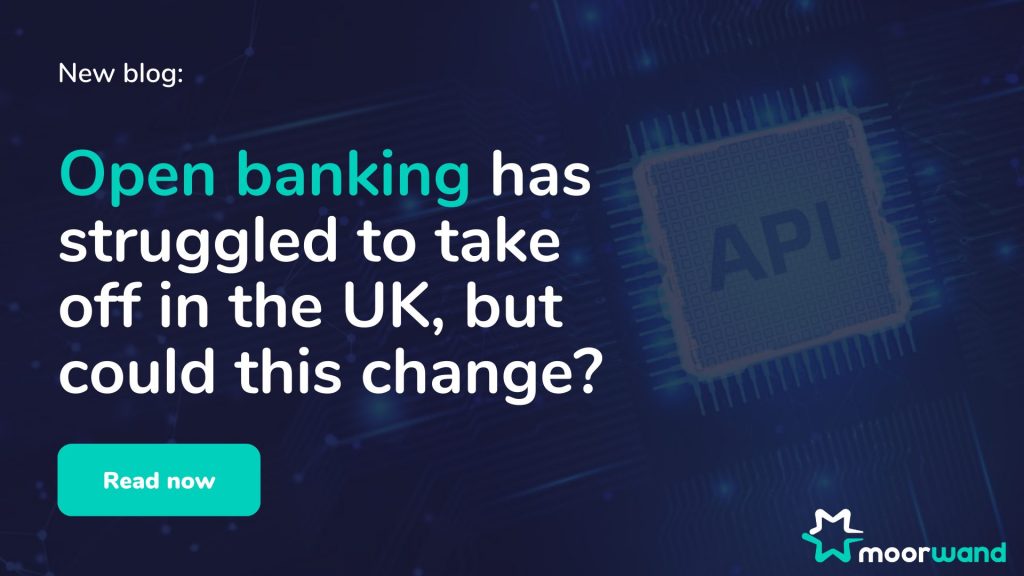 Despite growing numbers, research has shown that Open Banking has so far struggled to take off fully in the UK. This week on the Moorwand website we are asking the question: How can the industry change so it can succeed?
It's been nearly three years since the Second Payment Services Directive (PSD2) came into force in the UK. Back in September, the country hit two million open banking users among the big nine high street banks, increasing from one million in January. Of the 66.65 million people living in the UK, at least 3% now use open banking-enabled services, which is certainly an improvement. However, when speaking to Bobsguide, Luc Gueriane, Moorwand's chief commercial officer, said that "It's way behind target still […] the usage is so incredibly low, that even though we've got a huge regulatory burden we've got hardly any benefits."
Luc Gueriane isn't the only one to admit its slow uptake. In June, Maha El Dimachki, then-head of UK payments for the Financial Conduct Authority (FCA), told PYMNTS: "The development of open banking has continued […] during the pandemic, although the speed of development may have slowed a little."
Despite open banking adoption lagging behind, COVID-19 has driven digital banking adoption in the UK to its tipping point. The BAI found half of Britons are using digital financial products more since the pandemic, and EY says since national lockdowns Europe has seen a 72% rise in the use of fintech apps. So consumers are getting more comfortable with digital banking, as well as third party fintech apps, but it seems there is still hesitancy around connecting the two experiences, particularly in the UK.
In South Korea, at least 20 million consumers (70% of the population) are using open banking services within just a year of launch. That's more than 23 times the adoption rate in the UK.
Why is that?
Read the full article here