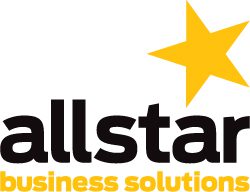 The UK's leading fuel card provider is encouraging more dialogue among industry stakeholders to drive the future of alternative fuels
Exclusive new data from Allstar Business Solutions, a part of FLEETCOR UK and the UK's leading fuel card provider, revealed today that 75% of the UK's large, medium, small and micro businesses do not have a clear policy on alternative fuel vehicles (AFVs). Additionally, despite 27% of large corporate organisations reporting that they plan to add AFVs to their fleets in the next three years, overall, 56% of businesses reported that they do not expect to have any AFVs by 2021.
The research also revealed that three year running costs, vehicle practicality, vehicle availability and initial purchase price are the four dominant factors determining the use of AFVs in business fleets. Despite government initiatives to reduce the number of fossil fuel and diesel-based vehicles on the roads, respondents indicated that government directives are of comparatively low importance when determining AFV use.
Notably, the research revealed that businesses prioritised certain determining factors differently, depending on the size of their organisation. 82% of corporate respondents described environmental concerns as either 'important' or 'very' important, compared to medium (73%), small (57%) and micro (61%) businesses.
Paul Holland, Chief Operating Officer, FLEETCOR UK, said: "The findings from our research highlight the challenges for the development of alternative fuels in the UK. Businesses want to increase their use of hybrid and alternative fuel vehicles, but our research suggests that the assessment of an alternative strategy is complex and, given this, many may struggle to prioritise this above their day-to-day operations. This is particularly true for small and micro businesses, which often do not possess the resources to determine a long-term alternative fuel strategy."
For this research, Allstar surveyed 635 corporate (250+ employees), medium (50-249 employees), small (10-49 employees) and micro (1-9 employees) businesses to gauge their attitudes and concerns about AFVs. The research was conducted in February and March 2018, as part of Allstar's annual customer satisfaction survey.
Paul added: "One of the most significant takeaways from the research is that, whilst the UK's infrastructure requires much development before it is ready to support widespread adoption of alternative fuel vehicles, businesses need help to establish their best options, if we are to get faster momentum.
'As one of the leading fuel card providers in the UK, FLEETCOR is committed to supporting our customers in negotiating a clear path to a future of alternative fuels. We recently announced a partnership with ITM Power to begin exploring hydrogen as an alternative, and we look forward to building on that partnership while continuing to deliver value at the pump to our customers."
Allstar Business Solutions, alongside fellow FLEETCOR subsidiary brand, Keyfuels, is exhibiting at the Commercial Vehicle Show, Britain's biggest road transport show, on the 24th-26th April, at the NEC Birmingham. For more information on how the businesses are helping their customers in both the short and long-term future of alternative fuel, please visit the senior team on stand 4H92.
For more information on FLEETCOR, please visit: http://www.fleetcor.com/