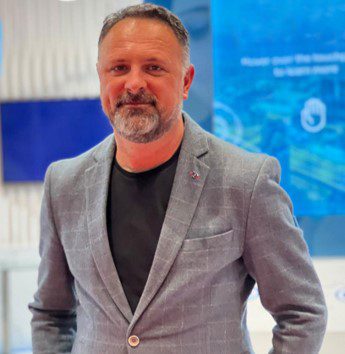 Pannovate, a leading TechFin provider, today announced the appointment of Neil Harris, to the role of Group Chief Executive Officer. 
Pannovate, has become a well-known name in challenging the status quo and transforming this into product innovation for fintechs and financial institutions through award-winning omni-channel digital solutions.
With over 22 years' experience in the global software and payments arena, Neil's key focus has been on driving customer success, delivering value and creating efficiencies through technology. At GPS, Neil was responsible for business growth and customer success, with a focus on global expansion. Neil's involvement in the Executive team at GPS was central to its commitment of financial empowerment for everyone. His new role at Pannovate combines his wealth of experience in payments with his passion for societal change, putting him in the position to use his skills to help launch the fintechs who are changing the face of payments, globally.
Inspired by enabling positive change within the industry, in 2019 Neil co-founded and is Chair of The Inclusion Foundation, a dedicated not-for-profit Community Interest Company aiming to improve lives by providing better access to more information on financial services and signposting people to products best suited to their needs. Neil has made significant contributions to advancing the voice of emerging payments internationally, and in 2020 was recognised as 'Industry Contributor of the Year' at the prestigious Pay360 Awards as well as scooping up the award for 'Payments Pioneer' by the Payments Awards. For the last 4 years, Neil has been an active member of The Payments Association's Advisory Board and was appointed as Deputy Chair in 2022.
"I am thrilled to be joining the Pannovate team at such an exciting time in the growth story of the business," says Neil. "I've partnered with and admired the company's innovation, vision and quality of execution for several years now, so I'm honoured to lead such an established and high performing team."
Commenting on the appointment, Pavle Ljujic, Founder and Chair at Pannovate added:  I've had the pleasure of working with Neil in his previous roles and can attest he is one of the most respected trailblazers in our sector. His experience is only surpassed by his expertise, bringing to Pannovate a depth of payment industry knowledge, particularly around digital banking, and next generation payments. He further adds, 'We are truly excited and delighted to welcome Neil onboard to support our next phase of growth as we enhance our capabilities, expansion and teams.'