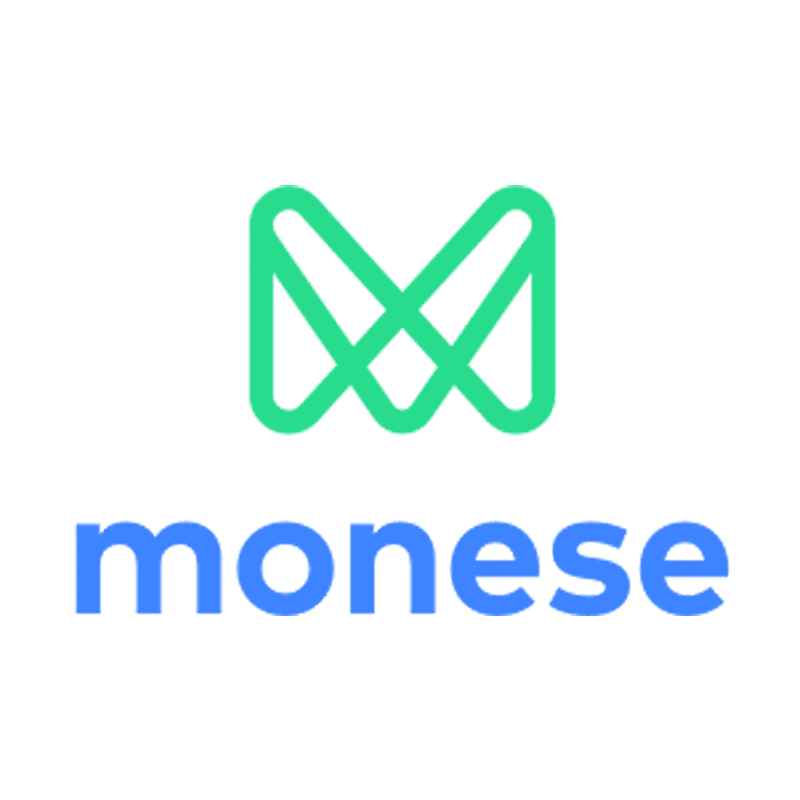 London, 3 September 2019 – Monese, the banking service that gives people the financial
freedom to thrive anywhere, is announcing the launch of Monese Savings and a pan-European
partnership with the cross-border deposits marketplace Raisin. Starting today, Monese personal
account customers in the UK, Germany, Austria, France, the Netherlands, and Spain will gain
access to the Raisin platform, directly through the Monese Hub. Customers in the UK can
access rates of up to 2.20% AER* with the Wyelands Bank 5 years Fixed Term Deposit product,
with shorter terms also available across other banks and products. Customers can make their
savings work harder with 'Monese Savings' and Raisin, by accessing a number of savings
products and benefit from a welcome bonus of up to £100 when they open a Monese Savings
account with Raisin.
With a broad choice of Raisin's more than 500 competitive, transnational savings products,
available from over 80 partner banks located across the entire European Economic Area,
Monese users will be able to select their preferred deposit in a new streamlined process.
As the partnership unfolds over the following weeks, it will ultimately provide seamless savings
account access and management all within the Monese app, under a new service, Monese
Savings. Designed to help customers save for a planned trip abroad, the next stage of life, or
simply into a rainy day fund, Monese Savings will soon facilitate automated, recurring payments
to the customer's Raisin savings account — aiming to create greater transparency and
profitability on savings, and thus to place customers' goals within their own reach.
Monese Savings sit alongside Pots, Monese's non-interest bearing savings accounts, which
were introduced in May 2019. Savings and Pots are designed around the lives of the
internationally mobile Monese customer and those who use Monese as a primary bank account.
With over 70% of incoming funds being from salary payments, Monese is a primary account for
the majority of its customers, who increasingly want greater financial freedom and more control
over their spending and saving, wherever they may be.
The fast growth, strong funding and broad international presence of both fintechs positions the
partnership to set a new benchmark in fintech collaboration toward a more harmonized
European savings market. Over 1.4 million people have signed up to Monese, with customer
growth tripling in 2018 and over 100,000 people now joining Monese every month. Demand for
Monese across mainland Europe surpassed that of the UK in November 2018, and in March
2019, two-thirds of all sign-ups to Monese were in mainland Europe. In September 2018,
Monese secured $60 million in capital as part of its Series B fundraising round. Raisin, having
raised €125 million in fresh capital in 2019 alone, and surpassed €15.5 billion in total brokered
volume since 2013 for customers in 31 countries, brings a unique network of banking and
distribution partners located in 24 European Economic Area countries.
Norris Koppel, CEO and founder of Monese , said: "We are excited to be launching this
partnership with Raisin, as we further develop our savings products and features. We serve a
fast-growing and incredibly international audience who travel the world for study, work, family, or
retirement. The majority of these customers use Monese as a primary account and we know
they want their money and their savings to work harder, so they can thrive anywhere. Through
this partnership with Raisin our customers will have fantastic access to competitive savings
rates."
Raisin UK CEO, Kevin Mountford added: "Monese customers already know how important
cross-border banking is, so we're especially excited to join forces in offering them the
opportunity to find the best deposit products from all over Europe. In enabling users of the
innovative Monese banking app to save better and earn more interest, and, uniquely, launching
in 6 European markets simultaneously, this partnership represents another milestone in the
transformation of 21st century banking toward meeting consumers' real and changing needs."