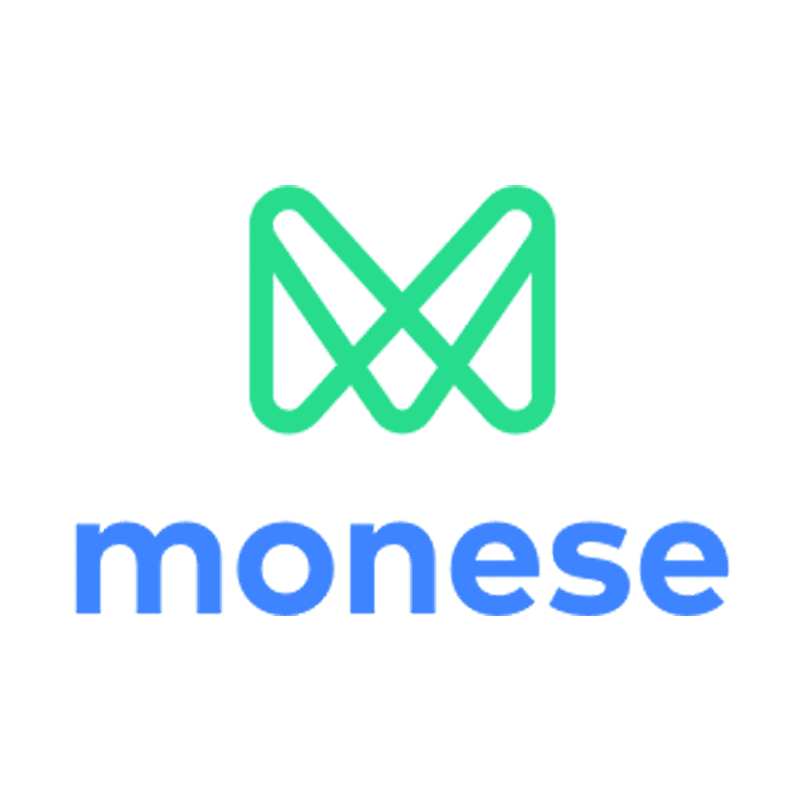 4 July 2019 – London, UK – Monese, the European banking service that gives people the financial freedom to thrive anywhere, today launched a collaboration with PayPal (NASDAQ: PYPL) that expands access to financial tools and the global economy for Monese customers.
As a first step in the broad collaboration, customers will be able to easily manage and use their Monese and PayPal accounts together. Monese customers will benefit from a number of new features that will make it simpler to manage money in their PayPal account through Monese and use Monese in their PayPal digital wallet to pay online, on mobile and in app.
Monese customers will be able to seamlessly add a Monese card to their PayPal digital wallet so that they can send money to and buy from PayPal's 277 million consumers and merchants around the world. Customers can easily select Monese as their preferred way to pay within the PayPal wallet. In addition, Monese customers will be able to manage their PayPal balance and transaction history in the Monese mobile app. This means Monese customers can manage money in their PayPal account, alongside their other finances and payments, from within the Monese app. These features are now available to Monese personal account customers in the UK, and will be coming to the rest of Europe, as well as Monese Business customers in the coming months.
Norris Koppel, CEO and founder of Monese, said: "We are delighted to make it easier for our customers to connect to PayPal, wherever they may be in the world. We serve a fast-growing and incredibly international audience who travel the world for study, work, family, or retirement, and are avid PayPal users. These customers increasingly expect the financial freedom to thrive anywhere. Through our partnership with PayPal, our customers will have greater choice and more access to doing business around the world."
Jennifer Marriner, VP of global markets and partnerships of PayPal, said: "This partnership furthers our mission to democratise financial services. We work with innovators like Monese, so people outside the traditional financial system can use our tools to thrive in the global economy. Many of Monese's customers use it as a primary financial account and we look forward to serving them on our platform as we continue to partner on new services and experiences."
Monese recently announced that over 1 million people have signed-up, with customer growth tripling in 2018, and over 3,000 people now joining Monese every day. Demand for Monese across mainland Europe surpassed that of the UK in November 2018, and in March 2019, two-thirds of all sign-ups to Monese were in mainland Europe.
PayPal participated in Monese's US$60 Million Series B funding round in September 2018, which has paved the way for an aggressive product roadmap.
**ENDS**
For interviews and further information contact:
Alex Rowbottom
alexandra.rowbottom@monese.com
0796 105 3783
For photography and assets: https://monese.com/media
About Monese
Monese was founded in 2013 by Norris Koppel, after his first-hand experience of the hassle involved with opening a bank account in a new country. Monese gives people the financial freedom to thrive anywhere. Monese is for the hundreds of millions of people who live some part of their life in another country – whether it's for travel, work, business, study, family, or retirement.
With its mobile-only dual UK and European IBAN current account, its portability across 31 countries, and both the app and its customer service available in 12 languages, Monese allows people and businesses to bank like a local across the UK and Europe.
With over 1 million sign-ups, 70% of incoming funds being from salary payments, and a 9.1/10 TrustPilot score, Monese is one of the most popular and trusted banking services in the UK and Europe.
Monese fully supports and speaks: English, French, German, Romanian, Polish, Portuguese, Italian, Spanish, Bulgarian, Czech, Lithuanian and Turkish. The company employs over 250 people, and has offices in London, Tallinn, Lisbon and Berlin.
For more information on Monese, visit: http://www.monese.com