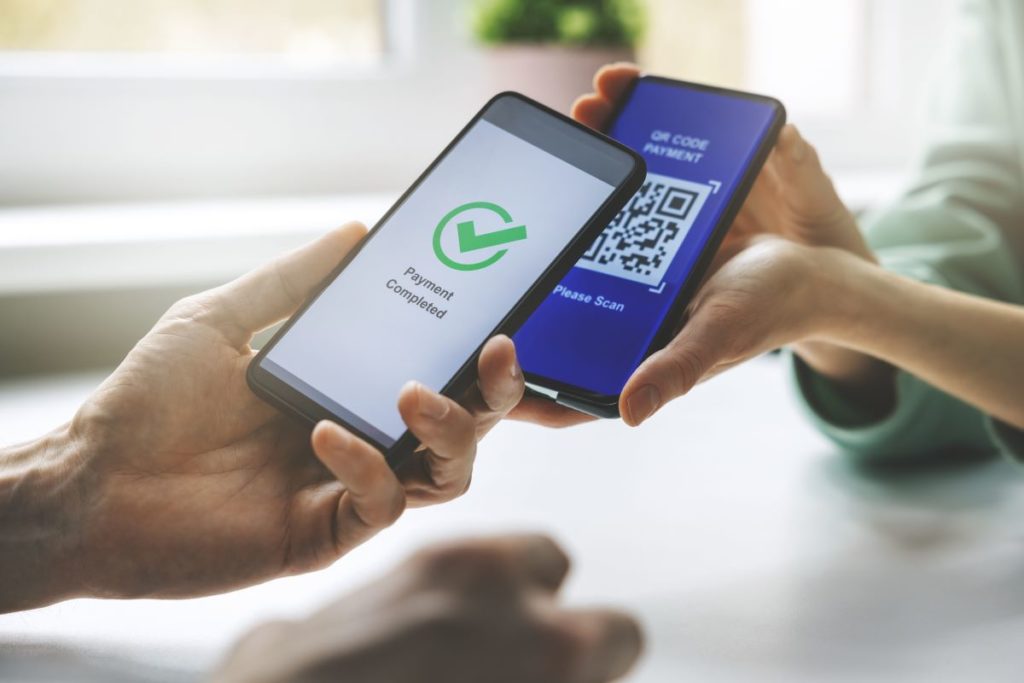 Due to global supply shortages in parts over the last 2 years, providers have struggled to meet demand for card machines. With access to terminals reduced and prices increasing, larger merchants have been mostly unaffected – the real victims have been small to medium sized enterprises (SMEs), who represent 96% of all UK businesses.
With the majority of merchants struggling to reliably source cheap payment solutions, many are asking what can be done?
Tap to Pay, Tap on Phone; you might have heard SoftPOS described by any number of names, but all describe one key idea – you no longer need to worry about securing card machines from a vendor, because now your phone can be the card machine.
Our Head of Product for Card Present Payments, Russel Fernandes, spoke at Merchant Payments Ecosystem in Berlin to answer some key questions about the future of SoftPOS for merchants:
What pains can a SoftPOS solution solve?
With cash usage falling drastically, contactless payments at its all-time high and the growth in the gig economy post-pandemic, the demand for a card-present payments solution has grown rapidly. Where previously, traditional card terminals have been the answer, eliminating the dependency on these terminals will broaden access to in-person payments and help to support an evolving payments landscape.
Furthermore, and perhaps most importantly, for merchants who are already used to the operating system and user interfaces on their phones, using SoftPOS will be significantly easier than a card machine. This will mean merchants are better equipped to deal with technical issues, as well as not being required to manage multiple devices.
Merchants are under constant pressure with the rising cost of utilities, fuel and raw materials. SoftPOS removes the need for a merchant to pay high card terminal rental fees and high acquiring fees, as most low-cost mPOS providers offset the cost of the hardware by increasing the acquiring fees, which ends up being more expensive in the long run,
As well as helping to bring costs down, SoftPOS could also open up new possibilities for merchants thanks to the relative abundance of compatible devices. For example, a restaurant might have 6 members of staff serving tables, and just 2 point of sale machines. If each server is able to use their phone as a terminal, wait times could be significantly reduced. This additional capability would help businesses get through busy peaks and drive sales by queue busting.
Are we ready for SoftPOS?
We certainly think so.
An overwhelming majority of merchants already have the technology required to allow for their mobile devices to receive payments, with an estimated 73% of all smartphones possessing NFC (contactless) capabilities. This means that for most merchants, getting set up is easy, convenient and won't require any new hardware.
For consumers, the contactless revolution has already happened. As of 2021, 83% of consumers use contactless, with a record number of smartphones and debit cards boasting contactless capabilities. The need to have a dependency on the traditional chip-and-pin terminal will quickly decline, and without thisdependency, the transition to using mobile phones and as such SoftPOS seems obvious.
What are Trust Payments doing to help retailers?
With merchants continuing to demand dynamic, cutting-edge technology to meet evolving customer needs the decision to partner with Dejamobile to develop our own SoftPOS technology was a no-brainer. Our new SoftPOS solution will allow for merchants to accept contactless on any standard android NFC enabled device, opening up new way of accepting digital payments and providing a great customer experience.
Fernandes reiterated the importance of SoftPOS in the long-term plan for Trust Payments "This is an important step towards our Converged Commerce™ vision for our customers, enabling them to make every component of commerce easier with digitisation".