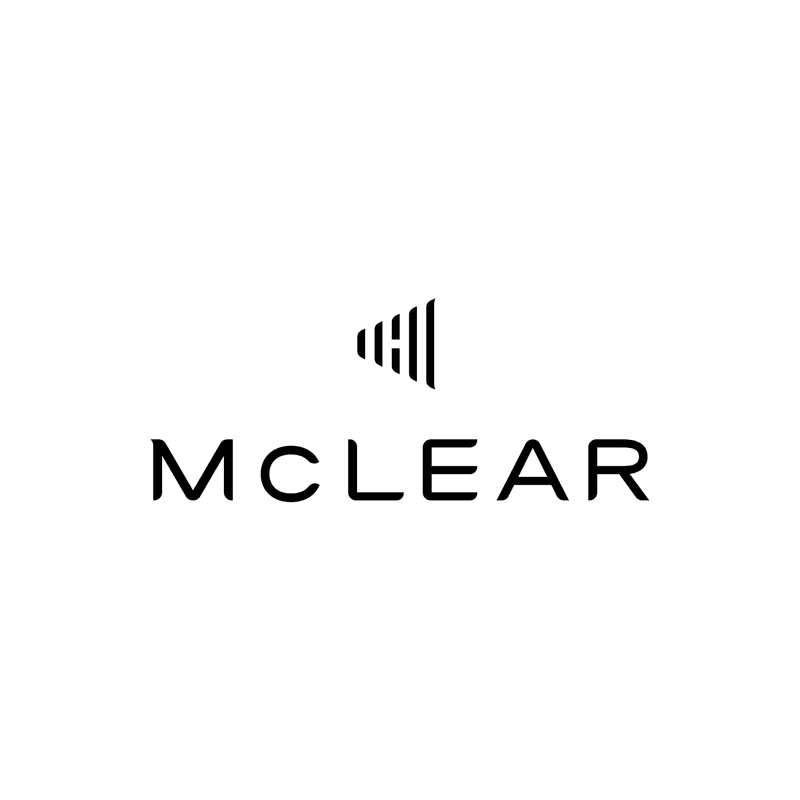 Brighton, 3rd May 2019 British technology company McLEAR has today announced an exciting new partnership with The Great Escape Festival TGE  (9th – 11th May, Brighton).
For the first time in the UK, TGE festival goers will be able to use their McLEAR Smart Ring to make fast and secure contactless payments at the event without rummaging in their pockets and wallets for bank cards or phones.
Speaking about McLEAR at the festival, Carolyn Bates, Marketing Manager at The Great Escape said:
"We're very excited to have McLEAR working with The Great Escape this year. Technology like this is becoming more and more present in our lives and I think festival goers are going to get a real sense of how these developments can impact their day-to-day lives in a really interesting way."
To celebrate this innovation McLEAR are giving festival goers cash back discounts on purchases made during the event (at selected retailers)
This will be the first time in the UK that festival goers are able to receive cash back discounts at the point of purchase, using a Smart Ring at an event, highlighting how wearable technology is changing the way people can make payments and receive discounts at events.
Festival goers who do not own a Smart Ring and are planning on attending the event can visit the McLEAR Beach Hut at TGE and purchase their very own Smart Ring, at a discounted price. This will allow them to make use of the savings straight away.
Festival goers who have pre-bought their ticket to TGE can get ahead of the curve and pre-order their Smart Ring before the event even starts.
Speaking about the partnership, Daniel Blondell, COO at McLEAR said:
"McLEAR are super excited about our partnership with MAMA, Livenation & The Great Escape Festival, it's a great opportunity for festival goers to experience how Smart Ring technology can be used to improve the experience at festivals.
"If you are attending the event, don't forget to download the Livenation app, check your email and visit the McLEAR beach hut for more competitions, discounts and updates on what is going over the weekend"
Speaking about the Smart Ring, Duncan Thomson, SVP Marketing at McLEAR said:
"Our Smart Rings are waterproof, scratch resistant and stress tested so they are ready for our great British weather, a dip in the sea and anything you might get up to at The Great Escape Festival.
But most importantly unlike your smart phone or smart watch, which typically run out of battery in a single day, the McLEAR Smart Ring never requires charging, so you can always keep it with you and never have to worry about it running out"
McLEAR Smart Ring
The Mclear Smart Ring is a small, lightweight device that allows you to make payments by simply tapping your hand. Gone are the days of rummaging in pockets and wallets for bank cards or phones, people can now make a quick and seamless transaction by placing their hand over a payment terminal whenever they see the contactless symbol anywhere in the world.
The ring can be connected to any of the user's cards or bank accounts, so they continue to be used albeit it with a radically enhanced user experience. Through using the ring, people can keep track of their day-to-day spends with the accompanying app.
Made from high-purity zirconia ceramic, the McLEAR Smart Ring is one of the strongest consumer electronic devices on the market. This makes it highly scratch resistant, so you do not need to worry about scuffing it. It is strenuously tested to withstand breaking throughout all normal day-to-day use – and is fully waterproof. The ring will not cause skin irritation thanks to it being designed with hypoallergenic properties.
Pricing and Availability
McLEAR Smart Ring can be purchased from the McLEAR website, using a discount code TGE60 or from our Beach Hut at the TGE
The McLEAR RingPay app is compatible with Apple devices running iOS11 or above, or an Android device running Marshmallow or above. McLEAR Smart Ring will not initially work with American Express cards. Please ensure you have government issued ID to hand to complete the in app registration process and make the most of your Smart Ring during TGE.
END
About McLEAR
McLEAR catalysed the smart ring industry in 2013 with the NFC Ring. Today, McLEAR's goal is to resolve the world's privacy crisis with a range of smart rings that enable people to attain anonymity. McLEAR Smart Ring, the first smart ring built from the ground up as a secure identity device, begins sales in November 2018 in the United Kingdom. United Kingdom based McLEAR designs and manufactures electronic smart rings and security systems. McLEAR has delivered more than 350,000 smart rings worldwide. McLEAR works in partnership with Visa, Gemalto, Infineon, and other financial and technonlogy institutions.
Images available at: www.mclear.com/press
Press Contacts
For more information, contact Duncan Thomson or Daniel Blondell at McLEAR.