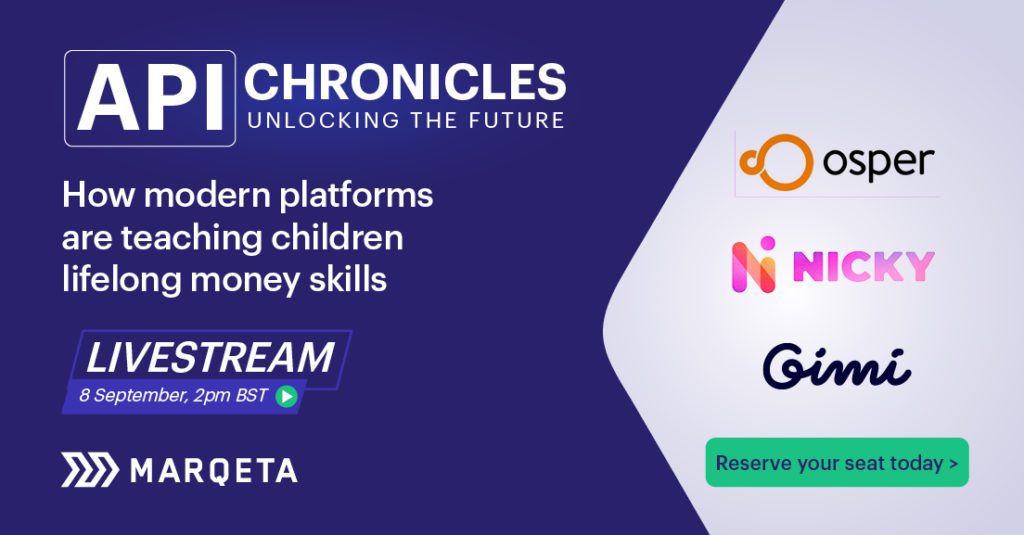 How modern platforms are teaching children lifelong money skills.
API Chronicles – Unlocking the Future – a live celebration of APIs hosted by Marqeta.
In this livestream we are exploring how APIs are empowering innovators to launch youth card programmes with a strong focus on financial literacy. We will discuss how we are educating our young people using modern API first technology to ensure a seamless, agile but personalised and highly targeted approach.