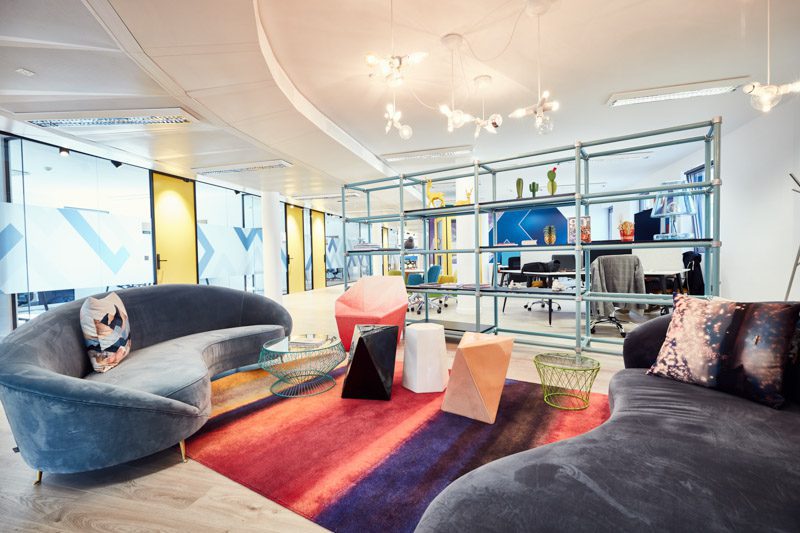 The Payments Association, the leading London-based professional association of payment players, which brings together more than 150 operators from all areas of the payment value chain, is expanding its European Union network from Luxembourg.
A new separate legal structure has been created as a non-profit business association: the The Payments Association EU (Payments Association EU).
Its founding members include the Payments Association, the development agency for the financial centre, Luxembourg For Finance, and the financial utility, Banking Circle. The European organisation will be headed by Thibault de Barsy, ex-CEO of Keytrade Bank Luxembourg.
"With Brexit on the horizon we felt it was vital to give our current members, as well as a new cohort of Europe-wide payments businesses a professional association that could represent their interests", explained Tony Craddock, Director General of the Payments Association. "We aim to enlarge our international footprint and deliver new opportunities to our existing and future members."
Thibault de Barsy, Vice-Chairman and General Manager of Payments Association EU added: "Connecting key players from across the European Union to collaborate in a way that transcends their national trade bodies seemed an imperative."
Pierre Gramegna, Minister of Finance of Luxembourg, commented: "With PSD 1 and PSD 2, the EU has shown global leadership when it comes to payment services regulation and open banking. In view of Brexit, the The Payments Association's decision to expand its EU network to remain at the forefront of developments in the European payment industry thus seems like a natural choice and underlines Luxembourg's growing role as a leading payment hub over the past decade, both for established global e-commerce and payment firms as well as new Fintech innovators."
Nicolas Mackel, CEO of Luxembourg for Finance added, "We're delighted Payments Association has chosen Luxembourg for its EU base, further strengthening the country as a destination of choice for the global payments sector."
Anders la Cour, Chief Executive Officer and Co-founder of Banking Circle concluded: "Already a member of the Payments Association, we strongly believe in the role such a trade association plays in creating value and business opportunities.  We are therefore very excited to be involved in the newly formed Payments Association EU – the next months and years are likely to bring some exciting challenges and opportunities for businesses like ours and it is great to know that the expertise of the Payments Association EU will be championing our causes."
About Payments Association EU
The Payments Association EU A.S.B.L (Payments Association EU) is a non-profit association of payments industry influencers based in Luxembourg.
The purposes of the Association are to promote and defend the interests of its members and as well as the study of any issues concerning the payments industry in the European Union.
Payments Association EU builds on the international network of our London-based sister organisation, the The Payments Association, consisting of 150 members from across the payments value chain; including payments schemes, banks and issuers, merchant acquirers, PSPs, retailers, and more.
Payments Association EU seeks to achieve its objectives by organizing events, managing projects promoting the interests of its members, publishing research documents and providing training.
Collectively, members of the Payments Association transact more than €6 trillion annually and employ more than 300,000 staff, meaning that we now have a significant influence over the industry's future.
About Payments Association
The Payments Association is a commercial membership association of payments industry influencers based in London.
It runs more than 70 events each year, delivers eight projects to drive change, helps to connect the ecosystem, encourages innovation and profitable business growth.
Its community is over 150 members strong and growing. Our members come from across the payments value chain; including payments schemes, banks and issuers, merchant acquirers, PSPs, retailers and more.
About Luxembourg for Finance
Luxembourg for Finance (LFF) is the Agency for the Development of the Financial Centre. It is a public-private partnership between the Luxembourg Government and the Luxembourg Financial Industry Federation (PROFIL). Founded in 2008, its objective is to develop Luxembourg's financial services industry and identify new business opportunities. LFF connects international investors to the range of financial services provided in Luxembourg, such as investment funds, wealth management, capital market operations or advisory services. In addition to being the first port of call for foreign journalists, LFF cooperates with the various professional associations and monitors global trends in finance, providing the necessary material on products and services available in Luxembourg. Furthermore, LFF manages multiple communication channels, organises seminars in international business locations, and takes part in selected world-class trade fairs and congresses.
About Banking Circle
Banking Circle is a next-generation provider of mission-critical financial services infrastructure leading the rise of a super-correspondent banking network. Banking Circle empowers banks and financial tech businesses to support customers' trading ambitions – domestic and global – whilst reducing risk and the operational cost of transactions. Banking Circle solutions are increasing financial inclusion by helping thousands of businesses transact across borders in a way that was previously not possible.
In 2013 Saxo Bank formed a new entity, Saxo Payments A/S, with the purpose of using Saxo Bank's core capabilities within the non-cash payments market. In October 2015 the company launched the Banking Circle – its ground-breaking product for payments and FX to the Financial Tech industry. In October 2017, the company launched its new identity for Banking Circle, to reflect its position as a financial utility servicing Financial Tech businesses and banks. In September 2018, Banking Circle was acquired by EQT VIII and EQT Ventures, in partnership with Banking Circle's founders.
Domiciled in the European Union, Banking Circle specialises in providing global banking services including accounts, payments, lending and foreign exchange services to financial institutions, including FinTechs, banks, acquirers, payment service providers, FX brokers, money transfer businesses, e-wallets, and alternative payment providers.
Contacts
Thibault de Barsy
Vice-Chairman & General Manager
The Payments Association EU A.S.B.L.
M +352621355923
thibault.de.barsy@emergingpayments.eu