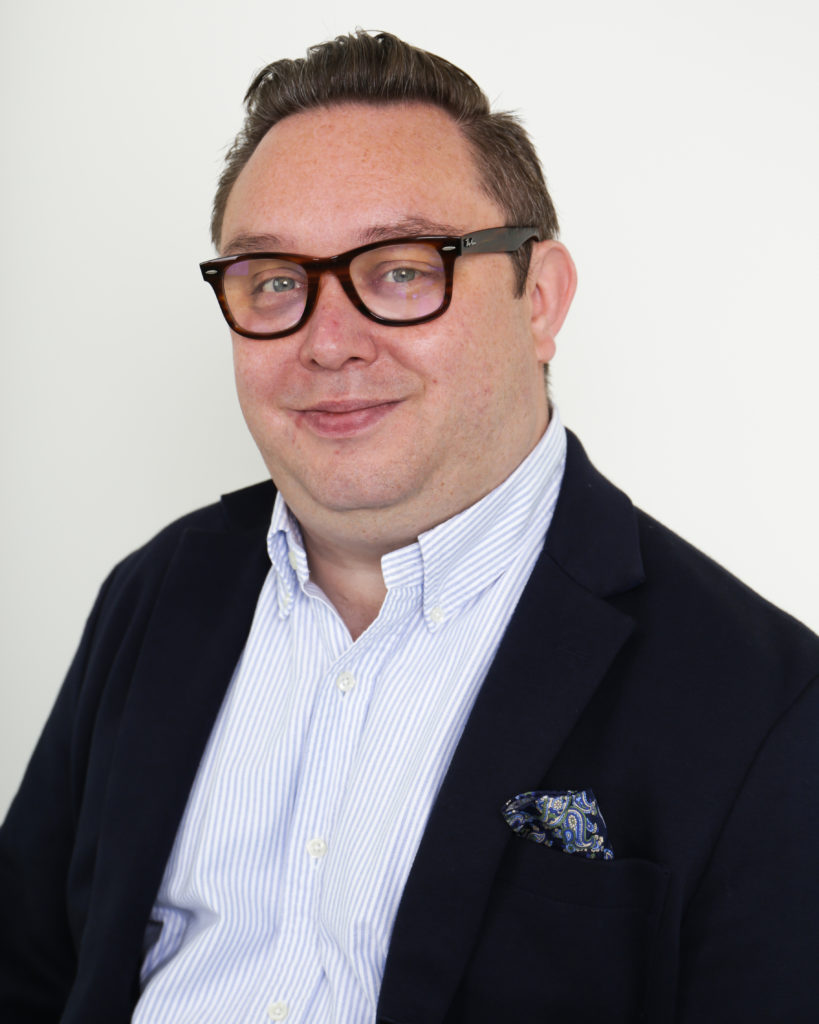 Matt Pears appointed as Executive Director and Head of SkyParlour Scale
Appointment follows significant growth for SkyParlour, with 50% team 100% revenue increases since pre-Covid
MANCHESTER [30.5.22]: SkyParlour, the fintech PR Agency, today announces the appointment of Matt Pears to its board as an Executive Director and Head of SkyParlour Scale.
SkyParlour Scale is the agency's largest division, serving some of the industry's finest scale up and scale out businesses including CellPoint Digital, Chargebacks911, Ethoca a mastercard company, Fleetcor, The Payments Association and Access Paysuite to name but a few. The Scale arm of the business sits alongside SkyParlour Started, a division formed in 2021, which has already seen significant success in supporting start-up fintechs such as SEON, Bankify and Fintech Week London.
Matt has more than 10 years' leadership experience in global marketing and communications with specialities in corporate and B2B PR, including crisis and reputation management. In his new role Matt's focus will be two-fold, leading the delivery of SkyParlour Scale, driving ambitious growth plans and innovation as well as being responsible for the commercial strategy across the SkyParlour group.
Commenting on his new appointment, Matt Pears, said: "Fintech has exploded in recent years; technologies that were once viewed as merely full of potential have taken centre stage and become integral across world markets, verticals and demographics. The global financial services market is expected to reach $26.5 trillion by the end of 2022, which will make this year the most successful to date. We are now tackling wholesale issues from financial inclusion and harnessing game-changing technology like blockchain, to revolutionising consumer experiences through the mainstream adoption of wearables. With this growth however, targeted and strategic communications have never been more important as we look to educate, innovate and drive change.
"At SkyParlour we have maintained our position at the bleeding edge of all things fintech for over 13 years. Its where we as a team feel at home and where we do our best work. I look forward to continually pushing that edge as we move ambitiously into the future and welcome more of the fintech world into the SkyParlour family."
Matt's appointment follows SkyParlour's significant growth in revenue (100%) and team (50%) compared to pre-Covid, increases fuelled by fintechs recognising SkyParlour's continued commitment to providing excellent PR and communications services, underpinned by expert knowledge of the fintech sector and its wide-spanning network.
Angela Yore, Managing Director of SkyParlour Scale and SkyParlour Co-Founder commented: "I have had the pleasure of working with Matt for nearly a decade and have been continually impressed with his exceptional commitment to driving brilliance in fintech communications. He embodies our culture, values and vision, and has played an integral role in supporting the company to where it is now. We're a people first organisation, and nothing makes me happier than seeing our people rewarded for their hard work in supporting us as an agency, our clients and the wider fintech community."
Kimberley Waldron, Managing Director of SkyParlour Started, and SkyParlour Co-Founder added: "Matt was one of our first employees and has supported us through so many aspects of our growth journey. He knows SkyParlour inside out and has helped shape what that looks like today. I have utmost trust he will help make our future even brighter. I am truly excited to see him move into this next phase, powering SkyParlour into the next leg of global expansion with a laser focused vision."
Matt has a Masters in English Language from Edinburgh University and is a Chartered Institute of Marketing (CIM) qualified marketer. He will be attending Money 2020 in Amsterdam from 7th – 9th June 2022 and if you would like to meet him there to discuss your communications ambitions, please get in touch via email: matthew@skyparlour.com.
To find out more about SkyParlour, visit: skyparlour.com.