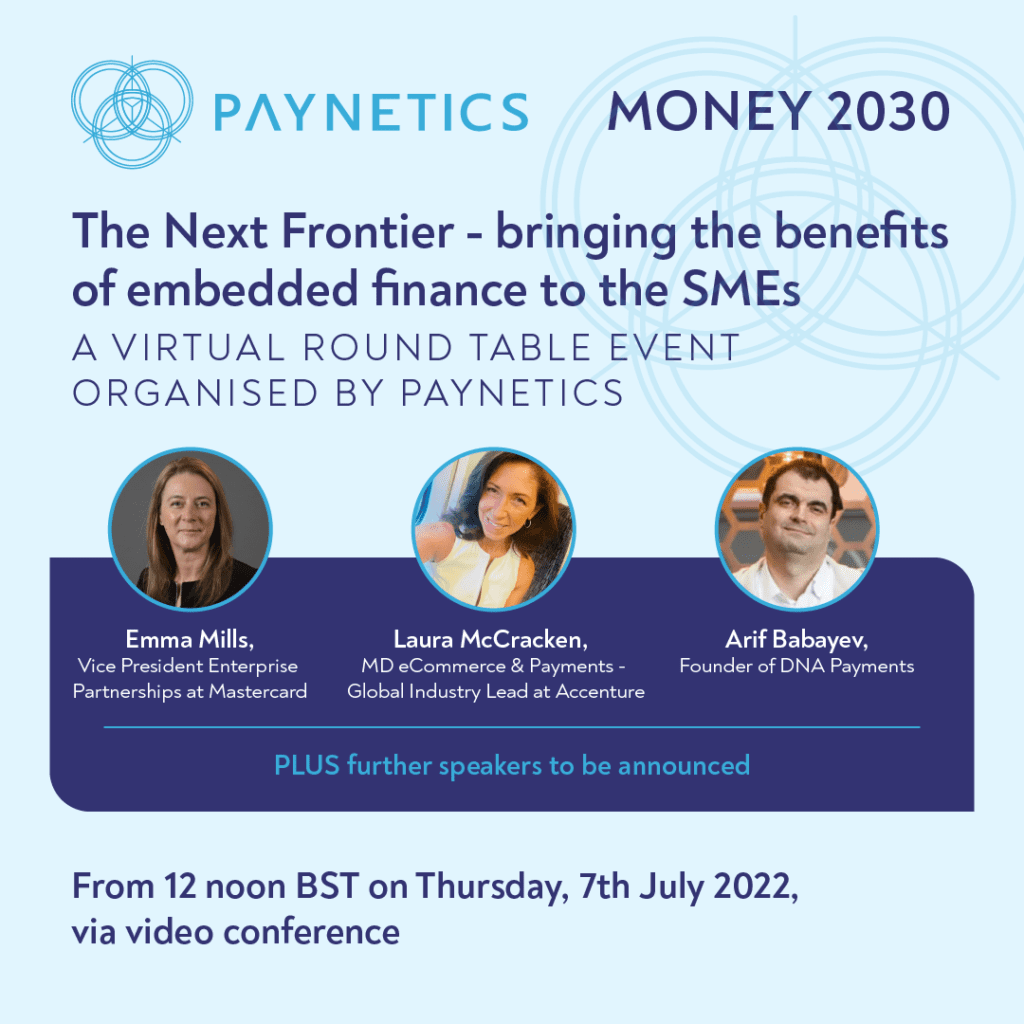 Following the success of its previous 'Money 2030' events, PA member and trusted payment service provider Paynetics is hosting its fourth roundtable on the future of fintech. The event is free to attend and will be held virtually via Zoom on Thursday, 7th July 2022, from 12:00 to 1:30pm BST.
Attendees will hear from leading companies, experts and advisors about how financial services will be provided over the next decade. They'll be delving into the impact embedded finance will have on SMEs and how this will affect the future of the financial services industry. 
SMEs are currently underserved when it comes to financial services yet they account for over 90% of businesses in the UK and form the backbone of the European economy accounting for over half of Europe's GDP. The panel will discuss how the benefits of embedded finance can be brought to the SMEs.  
The discussion will include insights from: 
Businesses who work regularly with SMEs and understand their needs

Advisors who are actively working in this space

Fintech and technology companies who are building the platforms that are enabling this innovation
Confirmed speakers are:
Laura McCracken, MD, eCommerce & Payments – Global Industry Lead at Accenture

Arif Babayev, Founder of DNA Payments

Emma Mills, Vice President Enterprise Partnerships at Mastercard
If you have an interest in what money might look like in 2030, this event is for you! To attend, please sign up here.