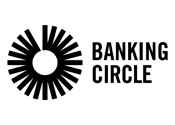 Partnership with Banking Circle produces travel industry's most comprehensive payments solution
London, June 2019 – Ixaris, the award-winning payments optimisation company has been shortlisted for the Best PayTech Partnership Award in the 2019 PayTech Awards based on its partnership with ground-breaking financial utility, Banking Circle. Winners will be announced at a Gala lunch, hosted by comedian Jo Caulfield, in London on 5th July 2019.
The second annual PayTech Awards recognise excellence and innovation in the use of IT in the finance and payment industry worldwide, and the people who make it happen.
Ixaris chose to connect with Banking Circle's Virtual IBAN (International Bank Account Number) technology to deliver the travel industry's most comprehensive, payments solution, streamlining payments and tapping into new revenue sources in ways previously thought impossible. The combination of Banking Circle Virtual IBAN and Ixaris Payments' technology allows businesses to send and receive payments anywhere in the world at a low cost and in real-time, eliminating the reliance on multiple banking relationships in different territories.
Aran Brown, Ixaris' Chief Executive Officer said of the PayTech Awards nomination: 'We're thrilled to be shortlisted alongside our partner, Banking Circle, for 'Best PayTech Partnership' at the PayTech Awards 2019. This partnership has allowed Ixaris to offer an even more competitive edge to our customers, with an ability to optimise travel payments that is now second to none. We are really proud of what we have accomplished alongside Banking Circle. It is an honour to be recognised for this within the industry."
Anders la Cour, Chief Executive Officer at Banking Circle, added: "Banking Circle Virtual IBAN is an innovative and multi-award-winning solution which plays an invaluable role in delivering faster, cheaper payments to merchants transacting around the globe. Combining our market-leading solution with the award-winning Ixaris payments online platform results in improved payments acceptance, settlement times and reconciliation, without Ixaris customers shouldering the burden of multiple banking relationships, high fees and slow transfer times. It's tremendously exciting that the collaborative partnership has been recognised by this award nomination.
"Virtual IBAN has already won many awards and this place on the shortlist demonstrates the value Virtual IBAN can add to the solutions of our members. In turn, this delivers better solutions to their customers, improving customer journeys and experience and increasing profitability."
END
About Ixaris
Ixaris is a financial technology innovator that's shaking up payments. From launching Europe's first virtual cards to shaping the future of airline payments, innovation is in Ixaris' DNA and underlies its game-changing payment technologies. With customers in over 50 countries, and a proven industry track record, the fintech innovator has been recognised through a collection of technology award wins, including the TCP Awards, the PYMNTS.com awards, the Innovator Award and the Payments Awards. Ixaris' global partnerships include travel technology giants Sabre and Amadeus. Its customers include Love Holidays and eDreams ODIGEO.
About Banking Circle
Banking Circle is a next-generation provider of mission-critical financial services infrastructure leading the rise of a super-correspondent banking network. Banking Circle empowers banks and financial tech businesses to support customers' trading ambitions – domestic and global – whilst reducing risk and the operational cost of transactions. Banking Circle solutions are increasing financial inclusion by helping thousands of businesses transact across borders in a way that was previously not possible.
In 2013 Saxo Bank formed a new entity, Saxo Payments A/S, with the purpose of using Saxo Bank's core capabilities within the non-cash payments market. In October 2015 the company launched the Banking Circle – its ground-breaking product for payments and FX to the Financial Tech industry. In October 2017, the company launched its new identity for Banking Circle, to reflect its position as a financial utility servicing Financial Tech businesses and banks. In September 2018, Banking Circle was acquired by EQT VIII and EQT Ventures, in partnership with Banking Circle's founders.
Domiciled  in the European Union, Banking Circle specialises in providing global banking services including accounts, payments, lending and foreign exchange services to financial institutions, including FinTechs, banks, acquirers, payment service providers, FX brokers, money transfer businesses, e-wallets, and alternative payment providers.
For further information and interviews please contact the Banking Circle Press Office: 
Wendy Harrison/Lucy Wright – Harrison Sadler
T: 0208 977 9132