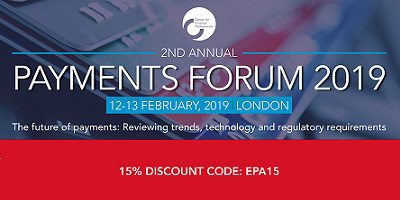 The payments industry is a rapidly advancing sector with a range of regulatory changes on the horizon. Given the fundamentals of the payments industry on the banking industry as a whole, it is not surprising that it continues to receive such regulatory attention and be subject to constant innovation. Payments remain a core platform in banking, but as with many areas consumers demand faster, more digital solutions to further enhance their experience. Consumer demands and behaviours continue to evolve beyond recognition to traditional platforms, providing challenges across the industry to keep up and stay ahead of competition. FinTechs continue to both disrupt and enhance innovation, using open banking/PSD2 as a platform to enhance digital offerings and increase collaborative efforts to broaden product offerings. With an influx in changing regulations and demands from regulators, it remains unclear whether the changes will prove a help or hinderance to financial institutions.
With this in mind, the Center for Financial Professionals conducted an extensive research project with financial institutions, FinTechs, regulators and payment service providers to gain an insight into the key trends and challenges across the industry. The results of the research project are demonstrated at the upcoming 2ndAnnual Payments Forum, taking place in London on 12-13 February, 2019. Thought leaders across the industry share insight on a range of topical challenges and opportunities to enhance communication and collaboration to drive innovation. Below are some of the key areas highlighted during the research, for full information on the final topic list please visit: https://www.cefpro.com/forthcoming-events/payments-forum/
Despite the first stage implementation date being January 2018, many still highlighted PSD2 and open banking as a key consideration in their day to day work. Many are unsure what the final regulation looks like in practice and the opportunities or challenges of open banking and sharing data. Historically, larger financial institutions have monopolised the market, is this set to change with the apparent 'levelling of the playing field' PSD2 and open banking offer? The changes look to aide in non-banks and challenger banks competing in the market, however it remains to be seen the assistance this could provide. One of the main areas of concern for the more traditional players is keeping customer loyalty, with an influx of account options and new product offerings from new players, can institutions rely on reputation alone to maintain customer loyalty. Many non-banks or challenger banks have far more nimble infrastructures than more traditional players, allowing quicker innovation and time to market; open banking also makes it easier to transfer accounts from one company to another with limited disruption. Finally, under PSD2 and open banking, interpretation remained a 'light at the end of the tunnel' for some institutions relying on interpretation to allow for withholding of data. It remains unclear the regulatory response to this interpretation and the margin of interpretation accepted, or whether there will be further clarification.
FinTech remains a theme across the industry both in payments, and financial services far more broadly both in terms of actual FinTechs and technology uses. Technology advances are rapidly changing the face of financial services both internally and externally. Payments remains at the forefront of technology advances and filters through to almost every aspect of the industry from instant payments, to fraud detection to competition. Many are investigating the uses and continual deployment of AI in the payments industry to further enhance efficiency and automate processes. With the increase in technology uses, and automating elements of payments comes the potential vulnerabilities that could open up as a result. Balancing innovation and vulnerabilities must remain a priority and ensuring that customers are benefiting from an enhanced experience alongside security. Technology advances are not just seen internally, they are across the industry with the increase in FinTechs and challenger/non-traditional banks with the ability to be nimble with technology advances. This both increases competition in the market but produces a trickle-down effect to consumers, which in turn changes expectations and behaviours. With changing behaviours of consumers, come changing expectations, it is easier than ever before for consumers to change current accounts, to use apps to transfer money or to allow apps access to their data and accounts to manage savings plans – can banks keep up with this and provide this service? The industry is seeing an increase in both competition and collaboration and as a result an enhanced customer experience, but what impact does this have on traditional banking? Can banks continue to maintain innovation and security of customers and keep ahead of competition and non-traditional banking entrants, and how far is this innovation able to really cut costs and improve internal process?
The payment industry is in a rapid evolution with new players continuing to enter the market and the future outlook is extremely exciting. Payments remains an integral part of the market and banking ecosystem, however potential disruption means pressure is mounting to keep up. With regulatory changes continuing and increased pressure for instant payment settlement and enhanced security, the pressure is on for the industry.
The 2ndAnnual Payments Forum looks to address the above challenges and much more, and provide a platform for best practice and idea sharing to enhance collaboration and communication.
The findings of this research will be illustrated on February 12-13, 2019 at The Centre for Financial Professionals Payments Forum in London. We invite you to join your peers for two days to discuss upcoming payment trends, technologies and regulatory requirements, including SPayments Association instant payments, PSD2 and the GDPR.
The agenda can be viewed at www.cefpro.com/forthcoming-events/payments-forum/
For further information, please get in touch with a member of the CeFPro team on +44 (0) 207 164 6582