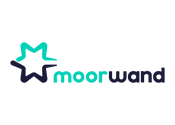 LONDON, 9 January 2019: International payments company Moorwand has announced that it is launching the first pre-paid corporate and consumer cards to be issued in the UK in partnership with UnionPay, the card payment organisation with the world's largest cardholder base.
Moorwand will issue the UnionPay cards in the UK and across the EEA through the UPayCard branded prepaid card solution. UPayCard is a global multi-currency service for businesses and consumers. Business and individual account users will have access to a comprehensive multi-currency payment solution that enables them to make secure instant payments.
The first wave of pre-paid cards has been issued to an initial cohort of UPayCard account holders with plans to roll-out larger volumes in the first quarter of 2019.
Wei Zhihong, UnionPay International's Market Director and Head of its European Branch, said: "This is a significant step for UnionPay through the issuance of the first pre-paid cards with a UK financial partner. In the future, UnionPay's business development in Europe will be based on continuing to drive wider card acceptance with our merchant partners while also developing a larger user base to issue cards."
Robert Courtneidge, CEO of Moorwand, said: "We are extremely excited to be working with UnionPay, as these are the first UnionPay pre-paid cards to be issued in Europe. Both businesses and individuals will be able to enjoy the convenience and security through purchasing with a UnionPay branded pre-paid card. We are looking forward to building a long successful partnership with UnionPay, and playing a major role in helping to grow their presence even further in Europe."
– Ends –
About Moorwand
Moorwand Ltd. is an international business that provides payment services to merchants and customers in the EEA. They are licensed by the Financial Conduct Authority of the United Kingdom (license #500709) as a regulated Electronic Money Institution to issue electronic money (e-money) and provide payment services throughout EEA. They are principal members of Mastercard, Visa and UnionPay as an Issuer of payment cards and an Acquirer of payment transactions.
About UnionPay International
UnionPay International (UPI) is a subsidiary of China UnionPay focused on the growth and support of UnionPay's global business. In partnership with more than 2000 institutions worldwide, UnionPay International has enabled card acceptance in 171 countries and regions with issuance in 49 countries and regions. UnionPay International provides high quality, cost effective and secure cross-border payment services to the world's largest cardholder base and ensures convenient local services to a growing number of global UnionPay cardholders and merchants.
Media Enquiries:
Moorwand
Sarah Broughton
sab@moorwand.com
T: 07890 463 063
UnionPay
Matt Pears/ BrandonStockwell/ Patrick Evans
Citigate Dewe Rogerson
unionpay@citigatedewerogerson.com
T: 020 7638 9571