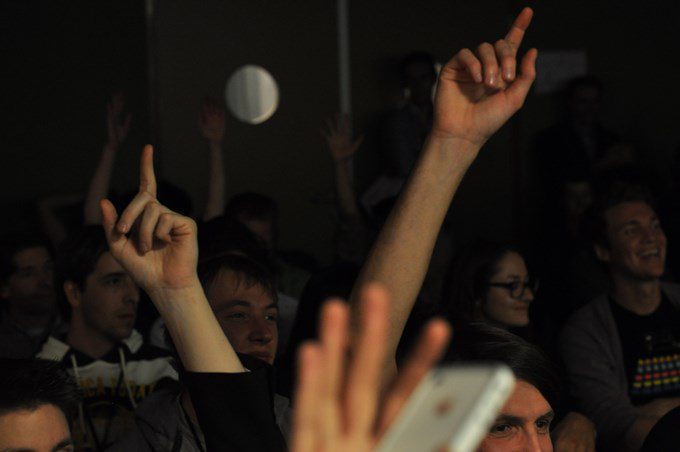 Payments Association member DigiSEq was recently accepted onto the Barclay's Techstars Accelerator and Terrie Smith, CEO of DigiSEq, is giving us a weekly blow by blow account of the journey…
The Wearables Show allowed Terrie and her team a break from the crazy world of the accelerator but gave little relief. 'We took 2 days out to be at the wearables tech show at the excel – the timing was perfect – but rather than having a breather – we were full-on demonstrating our product.' – Terrie Smith, CEO. 'The stand was often 3 people deep in interested crowds wanting to understand our product and going away seeing how easy life could really be for wearable manufacturers we have a lot of follow-up meetings now.' The success of this show and Terrie's product there show how wearables are starting to dominate the payments skyline.
They have also been hard at work, developing relationships with their new mentors to bring the product to life. 'Explaining the complexity of payments can be quite the challenge, the mentors are a really great sounding board for ideas.' – Terrie. In addition to mentors, this week Terrie and her team have met Stripe, who sponsored an evening. They also have had an extremely inspirational speech from Mick Hagen from Mainframe.co where he spoke about his experiences, approach and determination to succeed.
DigiSEq's main focus from now on will be prep for Demo Day on the 18th April. Invites have gone out for the event to be held at Indigo at the O2 and over 1000 people are expected to attend. 'Now that April has started, it's all starting to feel very close and real.' – Terrie.
Even though the prospect of Demo Day is daunting Techstars are very thorough in their approach to supporting us all the companies through to the end. 'They are providing a countdown to the day with the things we need in place: pitch decks, videos, demos – even the music we want as our intro!' – Terrie.