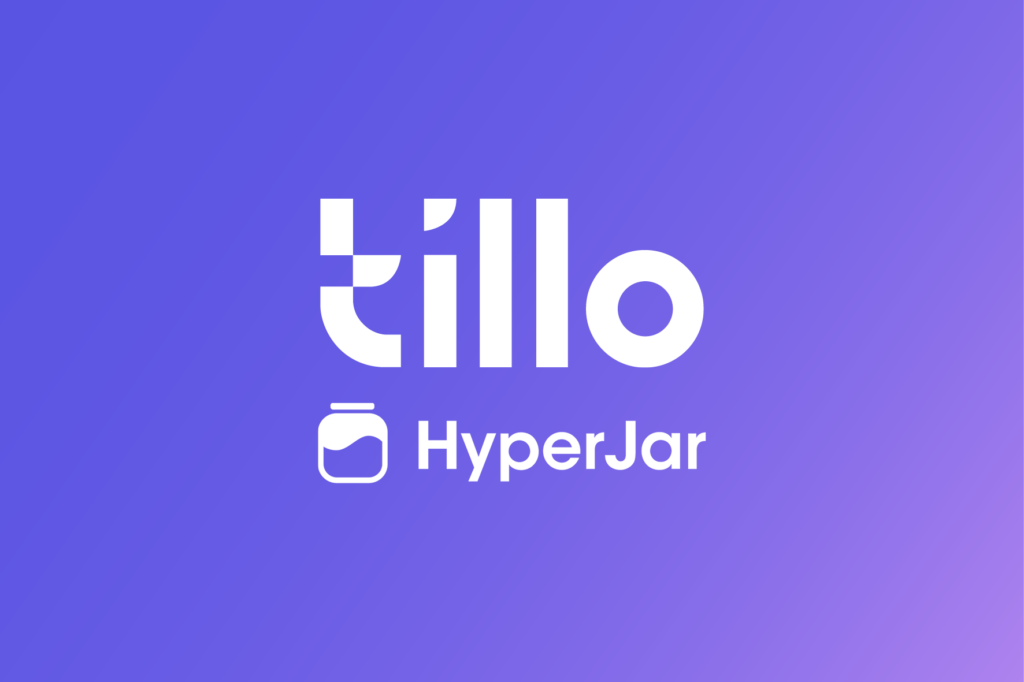 With over 50 leading brands including Aldi, Asda, Ikea, Primark, Amazon and Currys, HyperJar's innovative service offers up to 15% cashback 
Alex Preece, CEO and founder of Tillo, and Nicola Longfield, CCO of HyperJar, discuss the launch of Cashback Gift Cards and how they help to make consumers' money go further.
HyperJar is the first digital wallet to offer instant Cashback Gift Cards
Powered by Tillo's one-stop gift card API
Introduces industry-first 'merchant cashback' 
No waiting, no points – cashback is ready for consumers to spend or save instantly
Up to 15% cashback with over 50 leading brands
HyperJar, the London-based FinTech and UK's top-rated digital wallet, is adding instant Cashback Gift Cards to its extensive feature set. Partnering with Tillo, the world's fastest-growing digital gift card network, HyperJar will be the first spending app to integrate Cashback Gift Cards, giving its customers the option to earn instant cashback of up to 15% from over 50 top brands straight into their wallets.
HyperJar CCO Nicola Longfield says: "This launch expands the scope of the gift card category and introduces genuine innovation. We're not just the first to integrate instant cashback gift cards with a spending account; we're the first to introduce 'merchant cashback': our customers can choose a higher rate on cashback that's committed to a merchant. HyperJar's unique point-of-sale rewards tech, combined with Tillo's digital gift cards expertise, has delivered something exceptional both for merchant partners and our more than half a million customers. Brands get a new loyalty mechanic that we have shown drives incremental growth, and consumers get more meaningful rewards. It aligns perfectly with our mission to help people manage their money better and make their budgets go a lot further."
Tillo CEO and founder, Alex Preece, says: "At Tillo, we're always pushing the envelope to expand the potential of digital gift cards beyond traditional uses and are thrilled to partner with HyperJar to help them bring instant cashback gift cards to life. This collaboration represents an industry-leading example for FinTech companies keen on finding new use cases for these cards beyond conventional gifting. Our API effortlessly manages and delivers digital gift cards from 2000+ global brands, with  unprecedented access to powerful gift card discounts that can then be turned into enticing cashback offerings and more."
Using HyperJar Cashback Gift Cards will deliver significant rewards for typical shoppers. Examples include £13.50 instant cashback on a £300 Marks & Spencer gift card (4.5%); £9.00 instant cashback on a £300 ASDA gift card, and £6 instant cashback on a £100 Primark gift card (6%).
HyperJar Cashback Gift Cards can be used on top of most existing retailer loyalty cards, offers, and discounts, helping people stretch their spending money as far as possible.
Nicola Longfield continues: "Until now this kind of cashback has been available only via employee benefit schemes and specialist sites, so we're delighted to be the very first digital wallet offering such significant savings to everyone who uses our free app. Giving back around £30 a month to a typical household – available instantly to spend or save – is a way to help millions battle inflation head on, and make our budgets go further."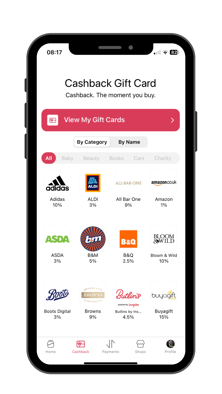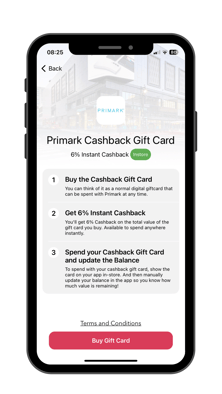 ---
About HyperJar  
HyperJar is a London-based Fintech. Its award-winning digital wallet is a brilliantly effective, visually engaging app with a debit card that helps people to Spend Life Well. Behind the simple idea of managing money in digital jam jars is a lot of world-first tech, giving people access to all types of rewards from leading brands, alongside the tools to partition, plan, share, and control their money. The app currently has 520k customers and is the top-rated digital account on the major UK review and app store sites.
HyperLayer is the company's B2B venture. It provides digital wallet tech globally to organisations who want to offer spending and other services to their customers or employees. These organisations include banks, asset managers, pension funds, merchants, and any enterprise whose clients are also spenders.
HyperJar is shortlisted for Best Consumer Payments Programme, Most Innovative Mobile or Financial Service Payments Solution, and Best Customer Facing Experience at this year's PAY360 Awards; and for Money Management Platform of the Year and Best Mobile Payments Solution at the Payments Awards 2023. Since public launch into UK app stores in October 2020, HyperJar has been shortlisted for 37 awards and won multiple accolades for its app and proprietary technology:
Best Consumer Payments Platform, PAY360 Awards 2023
Best Children's Financial Provider, British Bank Awards 2023
Banking Tech of the Year, UK FinTech Awards 2023
Best Use of Mobile, FStech Awards 2023
Best Future Payments Initiative, Card & Payments Awards 2023
Startup of the Year, UK Fintech Awards 2022
Personal Finance Tech of the Year, UK Fintech Awards 2022
Best Payment Industry Newcomer, Card & Payments Awards 2022
Innovation of the Year, British Bank Awards 2022
Highly Commended, Best Personal Finance App, British Bank Awards 2022
Most Disruptive Payments Technology of the Year, Payments Awards 2021
Money Management App of the Year, Payments Awards 2021
Money paid into HyperJar accounts is kept in safeguarded accounts managed by Modulr FS Limited, an authorised Electronic Money Institution regulated by the Financial Conduct Authority. Modulr is a directly connected participant to the Faster Payments and Bacs schemes. Mastercard, the world's fastest payment processing network, provides the payment rails for the HyperJar prepaid card. Carta Worldwide receives and processes all the Mastercard transactions. Monavate Ltd, authorised by the Financial Conduct Authority, issues the HyperJar card. TagNitecrest produces the HyperJar Mastercard.
About Tillo
Tillo is an embedded rewards and incentives platform that supercharges businesses with sustainable growth. We achieve this by connecting companies with rewards and incentives from 2000+ global brands, making it easier for them to attract, engage, and retain their customers at all stages of the customer life cycle. More than just rewards management, Tillo unlocks innovative and profitable use cases for digital e-gift cards, presenting businesses with untapped potential for revenue generation.
Our unique plug-and-go API offers businesses a seamless connection to the brands people love. With a single integration, Tillo makes it possible to manage and deliver rewards and incentives effortlessly, making us a preferred choice for businesses worldwide. We are proud to be the fastest-growing global e-gift card network, operating in 37 markets and 16 currencies, and have processed over $2 billion worth of gift cards to date.