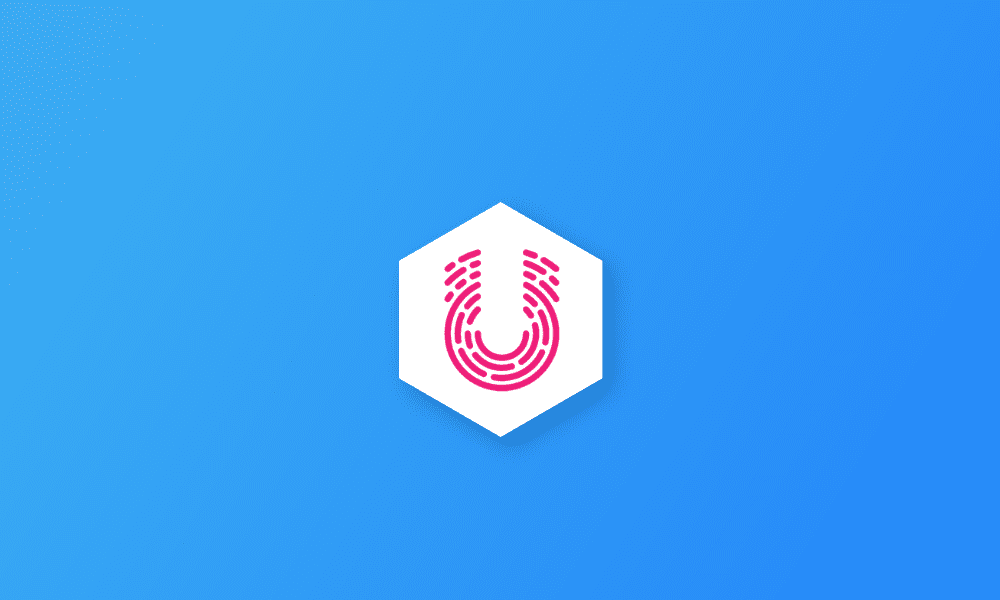 While much has been done over the last decade to make the UK more financially inclusive, 1.2 million Britons still do not have a bank account and too many remain excluded from, or are unable to engage with, essential financial services. This has been further compounded by the challenges of the Coronavirus pandemic which threatens to result in increasing financial exclusion for some of the most vulnerable people in society.
U Account set out to readdress the imbalance and move the UK towards a future where every adult is connected to the financial system through access to, and the ability to make full use of, a payments account of their own.
"When we conceived the U Account, back in 2014, we wanted to give underserved customers a payments account that had the same features that we would all expect from a mainstream current account. And we wanted to add bespoke functionality, designed specifically for their needs, on top. There were no satisfactory one stop shop solutions available to us at the time, so in developing the U Account we brought together an ecosystem of suppliers, each providing different elements of current account functionality," said Sam Hardwick, General Manager.
"While direct control over multiple elements of our supply chain gave us considerable autonomy, it created operational challenges. More suppliers had to be managed and more integrations were necessary, both with U Account directly and between separate third parties. When things went wrong, problems were more difficult to diagnose, and fixes could mean scheduling collaborative sessions between several partners. The combination of these factors, together with the added complexity of the agency banking model impaired resilience, increased downtime and made rapid response more difficult."
U Account knew that harnessing fintech innovation was key to overcoming these systemic challenges; allowing it to deliver its alternative to a current account, financial products and services in more innovative ways that were better suited to meet the needs of its customers.
"We knew our ideal fintech partner would have to offer API integration and near real-time processing, as well as being highly configurable, innovative and an early adopter of pre-eminent technologies. We became familiar with Modulr in 2018 when we first considered changing the U Account payments infrastructure. When, in 2020, the time came to finally do so, Modulr was the only provider offering the right combination of services for us," said Hardwick.
How U Account uses Modulr
Modulr's infrastructural technology has provided U Account with a reliable, secure and robust platform to power its alternative banking proposition; giving the UK's credit-impaired access to a first-class smartphone digital payment account offering with which they can make payments, manage bills and start improving their financial wellbeing.
Modulr's API-first and directly connected access to the UK Payments network and Bank of England gives U Account the same access to payment rails as established banks, allowing it to address the inefficiencies of its previous agency banking model.
"The reliability of Bacs and Faster Payments used to be a recurring problem. Our Faster Payments service was subject to regular and lengthy weekend maintenance and, in addition, the agency banking setup brought with it a charging model in which we incurred cost for every outbound payment file. It was not cost-effective to set frequent intervals for the submission of outbound payments. This, in turn, left customers waiting much longer before outbound payments credited recipients, and to a lesser extent, before inbound payments credited their own accounts," said Hardwick.
Modulr's direct participation with Faster Payments and Bacs, and settlement account at the Bank of England, gives U Account a single point of access to a directly connected payments ecosystem; allowing it to address past vendor complexity by eliminating the need for it to manage an opaque and costly network of suppliers, as well as providing an attractive and more cost-effective alternative to the agency banking model.
"Our supply chain is now much simpler, and our payment processes are near-instant and much more reliable," he adds.
The end product
With real-time payments plumbed into the software, U Account customers can send and receive money in near real-time, with instant notifications for greater visibility over their finances. U Account can create an unlimited number of e-money accounts (payment accounts) via the Modulr API and even offer its customers Extra Accounts to segregate funds; whether it's setting cash aside for a holiday or setting up direct debits for bills, they can budget easily and keep funds separate. An App for iOS and Android allows them to stay on top of their spending, wherever they are; making it easy to check balances, move money and more.
With Modulr, U Account holds all the cards
Leveraging Modulr's easy and reliable card issuing solution and its status as a principal member of Visa Europe and Mastercard allows U Account to issue each of its 10,000 and growing UK-based customers with a free prepaid contactless card, as standard, directly from the API.
Removing the historical inefficiencies of the card issuing process, the one-stop solution means no complex reconciliation or coordination between partners, because U Account can leverage Modulr's existing relationships. Modulr takes on the scheme reporting, safeguarding, fraud monitoring, treasury management, compliance obligations and reconciliation responsibilities, and handles the unplanned downtime and schema changes.
U Account has access to the very latest in modern issuing features straight out of the box, including card freezing, real-time spend notifications, smart rules and triggers for each card.
With Modulr taking on all the behind the scenes complexity, U Account can issue physical cards for its customers for delivery within two working days, from their intuitive programme portal.
From Financial Inclusion to Financial Resilience
While the Modulr/U Account partnership is giving added momentum to the drive towards financial inclusion for all, the story doesn't end there. This is a relationship that will continue to evolve and deliver the benefits of ongoing financial capability and resilience.
In the near future, U Account has plans to leverage Modulr's wider suite of product innovations including payment initiation and the anti-fraud initiative, Confirmation of Payee, which will give its customers greater assurance that their payments are going to the right recipients. And these evolutions are part of a much bigger picture.
"We will foster a partnership approach with Modulr, in which we prioritise innovation and collaboration over a more formal, transactional dynamic. Challenging and overhauling the paradigms in our market, which have been established over decades and which have left customers like ours underserved, will be a joint effort. In the next five years, we are looking to significantly grow the market share U Money holds in the digital banking sector by creating a suite of products that seamlessly fit into the lives of our customers, helping them to stay on top of their finances," Hardwick.
Want to know more? Grab your morning coffee and join us for an interactive session on 23rd February as we check in with U Account who've spent the last 6 months setting up their card programme with Modulr. Through their journey, we will explore the opportunities and benefits of a card programme in your industry – whether fintech challenger banks, lending or the travel industry.
Register here: https://landing.modulrfinance.com/how-to-launch-a-card-programme-uaccount-0