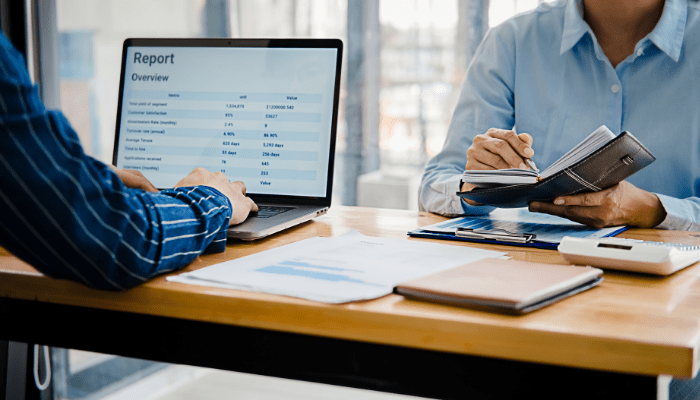 For Money Laundering Reporting Officers (MLROs), it's that time of year again. The time to start drafting your annual MLRO report for the company's senior management and Board.
Some MLROs might sigh when they think about this task, which is necessary to meet reporting obligations specified in the Financial Conduct Authority's (FCA) handbook. But an annual MLRO report can–and should–be so much more than a tick-box exercise. In fact, I would argue it is among the most important documents a MLRO will draft all year.
Why? Because both MLROs and management can get a lot out of these reports. For MLROs, it is an opportunity to get across key messages and trends around AML management to the top of the company, to flag risks and opportunities, and give a clear call-to-action where necessary. For management, these reports show them the direction of travel for how the firm is dealing with AML risks so they can take urgent action if they need to.
But where should MLROs start when it comes to the report? In this blog, I will outline some of the key ingredients that should be included.
The main functions of an effective MLRO report
No two MLRO reports will be identical. They should reflect the size of your firm, the complexity and range of your products, how mature the firm is and what the compliance culture is. But the report should perform the following functions:
Record: Firstly, the annual report should record the complexity and breadth of responsibilities that the MLRO and compliance team oversee.
Review: The MLRO report should review the firm's AML and Countering Terrorist Financing (CTF) control framework, which are in place to protect the firm against risk.
Reassure: The report should give senior management and the Board assurance that the AML and CTF risk facing the firm is known by the MLRO and being managed according to best practices. It should specify how the company has performed against key AML-related risk indicators over the past year.
Transparency: But the report is not simply about assuring management of the good work being done by the officer and the compliance team. The MLRO should also give a transparent, honest and accurate assessment of the firm's exposure to AML and CTF risks. It should flag whether these are increasing or decreasing and what new risks are emerging, and compare the firm's position against the previous year.
No surprises: While the report is important, its contents should not surprise management. Instead, MLROs should convey critical information on money laundering prevention throughout the year in monthly or quarterly upward communications. The FCA's handbook requires the report to be produced "at least annually" and it should be a summary document of ongoing reporting, not a one-off.
Evaluate: The annual report needs to acknowledge where attempts to breach AML and CTF controls have been prevented. Any breaches and near misses should be disclosed and lessons learned should be identified.
A call to action: Based on this honest assessment, an MLRO should give a clear call to action to management for anything they need to do to address risks or reverse worrying trends. It should identify any system limitations or material resource gaps that must be filled. This is a golden opportunity for the MLRO to secure the buy-in or support they need to improve their controls.
Next steps: following a template to MLRO success
As a former MLRO for eight years in a regulatory compliance function, I remember the time and effort involved in putting together these reports–and how important they are. The task is further complicated by the nature of MLRO and compliance roles–they can be lonely, and you often feel pulled in many directions. Without clear guidance on these reports, it is difficult to know where to start or even how long they should be.
In order to help MLROs start the process, we at fscom held a free webinar in mid-October called 'How to maximise your annual MLRO report'. At this webinar, I shared a comprehensive template which can help to start the process of producing an MLRO report that makes a difference. I identified and explained thirteen points that officers should consider addressing in their report.
While there is no 'one-size-fits-all' to an annual report, this template will ensure crucial information is covered and that the report benefits MLROs, senior managers and the Board, and the firm's management of risk as a whole.
To find out more, watch the recording of our webinar here.