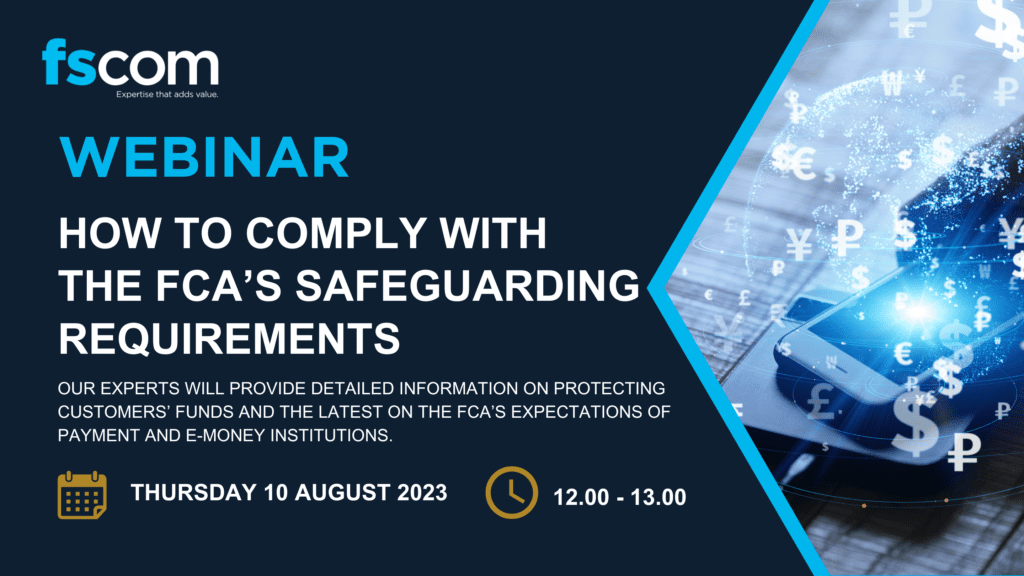 Join fscom's Director, Alison Donnelly, and Associate Director, Heather O'Gorman, as they provide detailed information on protecting customers' funds and the latest on the FCA's expectations of payment and e-money institutions on Thursday 10 August 2023 at 12pm.
Safeguarding of customers' funds is essential to protect customers and maintain confidence in the non-bank payments sector but despite the rules having been in place for more than the decade it is one of the most difficult requirements for payment and e-money institutions to fully meet.
In fact, differences of opinion on interpretation and the exactness of the requirements has become so problematical that the government has encouraged the FCA to consult on imposing its own rules and guidance to make the safeguarding regime better.
In this session, we will help you to understand the following:
• The requirements and obligations within the Payment Services Regulations 2017 (PSRs ) and the Electronic Money Regulations 2011 (EMRs) and the FCA's expectations.
• The latest on the FCA's consultation to change the safeguarding rules.
• The internal controls that should be in place in payment and e-money institutions?
• Common errors and misunderstandings that we find when auditing or advising payment and e-money institutions.
• How to prepare your business for your Safeguarding Audit
Who should attend?
This session is aimed at those who are involved in the safeguarding processes of an authorised payment institution or e-money institution in the UK and who want to find out more about the regulator's expectations on safeguarding customer funds. Look after your reputation and look after the reputation of your business.
Sign up link: https://attendee.gotowebinar.com/register/8179161878488260446?source=PA