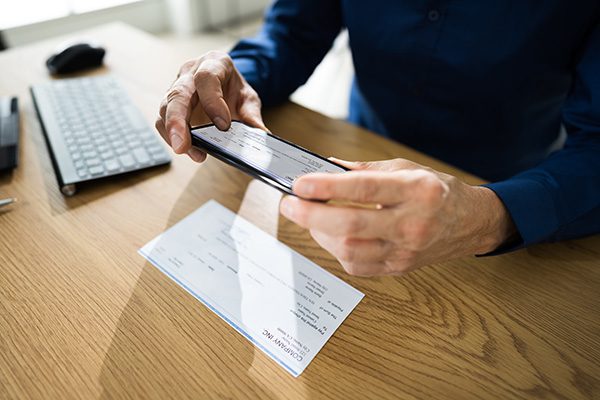 In a challenging economic climate, businesses must adapt and innovate to keep up with consumer needs and preferences.
What is this article about? This article looks at how the industry can keep ahead of consumer preferences and how businesses in the competitive payments industry need to adapt to survive.

Why is this important? As the cost-of-living crisis continues, consumers are taking their finances more seriously. Consumer payment preferences are changing, and to stay competitive, businesses must change too.

What's next? New technologies are providing more convenient, seamless, and personalised experiences for consumers. If the industry pays attention to customer preferences, it can open up new opportunities.
In today's digital world, the payments industry plays a key role in shaping how consumers transact and manage their finances.
However, the cost-of-living crisis has had a significant impact on consumer spending with over half (55%) claiming they have reduced non-essential spending citing the rise in utility bills as their biggest barrier, according to KMPG's Consumer Pulse survey.
"The payments industry is no different to any other; to be successful, you need to be constantly meeting and exceeding your customers' expectations," says Gary Rohloff, managing director and co-founder at Laybuy.
Invest in market research, analyse data, look at emerging trends, and don't be afraid to talk to customers. According to Rohloff, people in the sector need to be asking themselves what more can they do to improve the process and make their customers' lives easier.
"This means getting ahead of consumer preferences and developing solutions to problems consumers don't know they have," he says.
Retailers must consider each of their markets and offer different payment methods to consumers. Payment preference is impacted by demographics, location and what they're buying.
As consumer preferences continue to evolve, anticipating consumer preferences drives growth and opens up new revenue streams to unlock untapped market potential.
Debbie Guerra, chief product officer at ACI Worldwide, says: "The most exciting area of innovation in payments today concerns real-time payments and the elimination of payments barriers. With fewer barriers to entry, we can expand financial inclusion to under-banked and unbanked individuals."
The Covid-19 pandemic created a 'payments revolution' meaning there have never been more ways for consumers to pay.
While card payments are seen as the norm, alternative methods are increasing in popularity. These include digital wallets and buy-now-pay-later (BNPL), which is one of the fastest-growing online payment methods in the UK and is expected to double its share of e-commerce payments to 12.1% by 2025, according to The 2022 Global Payments Report by Worldpay from FIS.
Open banking is growing as it combines bank-grade security with instant payments to match modern consumer preferences. According to The Open Banking Impact Report by OBIE, 10% of consumers in 2023 are using open banking.
Embracing digital transformation
Payment providers are under pressure to innovate to meet evolving consumer demands. The Future Ready Payments 2023 report by UK Finance and PwC sets out a 10-year vision for the industry and how it can evolve to drive competition.
It suggests businesses adapt by focusing on digitalisation and innovation, as well as highlighting how inclusion and protecting the consumer are vital.
Consumers expect seamless and secure payment options, and many value speed and efficiency. To meet consumer preferences, the industry could consider the development of:
User-friendly mobile payment applications;
Contactless payments;
Innovative payment platforms;
Advanced encryption methods; and
Multi-factor authentication.
One of the challenges still facing the industry is cart abandonment. Data from Statistica showed that in Q4 2022, 80% of shopping baskets on mobiles, 73% on tablets and 71% on desktops were abandoned.
According to the Demystifying Payer Experience report by GoCardless and YouGov, two-thirds of consumers (67%) said they would abandon their online purchase if their preferred payment method was not available.
"It's a shame for businesses to put in all the work up-front to acquire a customer, only to have them drop out at checkout," says Andy Wiggan, chief product officer at GoCardless.
To keep ahead of consumer preferences, businesses could improve the user experience by:
Simplifying the payment process;
Reducing payment steps; and
Ensuring payment methods are secure.
By focusing on these areas, businesses are likely to see higher conversions and increased customer loyalty.
Collaboration and partnerships are key to engaging with fintechs and other industry players as it brings new perspectives. Collaboration can lead to the development of new payment solutions, ensuring the industry stays at the forefront of consumer preferences.
"Payments is largely a sector of specialisation, so many payment service providers (PSPs) may not currently offer bank payments," adds Wiggan.
"One option is to partner with someone who does. For businesses in the payment industry that want to cater for changing consumer preferences, expand into new verticals and use cases, it's the ultimate 'buy-not-build' solution."
Creating a valuable and personalised experience
Unlocking payment data enables businesses to understand consumer shopping habits and identify emerging trends. Used responsibly, data analytics and artificial intelligence can pinpoint consumer spending patterns to personalise payment solutions and incentives.
Businesses could also provide services above traditional payment processing, such as loyalty programmes, cashback incentives, and reward schemes, which encourage budget-conscious consumers to use their payment methods.
Increasing customer loyalty and retention enables businesses to remain competitive in an evolving market.
As technology emerges, consumer preferences change. The wearing of smartwatches encourages the use of mobile wallets, such as Google Pay, which is now integrated into new Fitbit smartwatches. Smart jewellery, such as payment rings, provides convenient payment options.
With technology evolving rapidly, these payment methods quickly become mainstream. Next, the industry could see merchants embracing biometric recognition, voice-assisted payment, digital currency options, and QR codes. If retailers aren't currently offering them, it is likely that they will.
Shopping trends
Social commerce is set to be the next digital shopping revolution that will change consumers' shopping behaviour.
Social media has evolved from a friendship platform to one where brands engage their customers in shopping experiences. Consumers can buy products without leaving an app or webpage, increasing conversions for brands and retailers.
For companies willing to interact with consumers in a virtual world, there is also the metaverse, which presents an opportunity to reach new consumers. With challenges around accessibility, data privacy, and security, however, the metaverse is still being defined.
Consumers seek efficient user experiences with widely accepted payment methods.  Ignoring consumer payment preferences complicates the buying process, making more innovative competitors attractive.
"Consumers don't stand still, and that means you can't either," say Rohloff. Businesses that adapt to changing consumer preferences with seamless, convenient, and user-friendly payment options will experience increased conversion, repeat transactions, and improved loyalty.