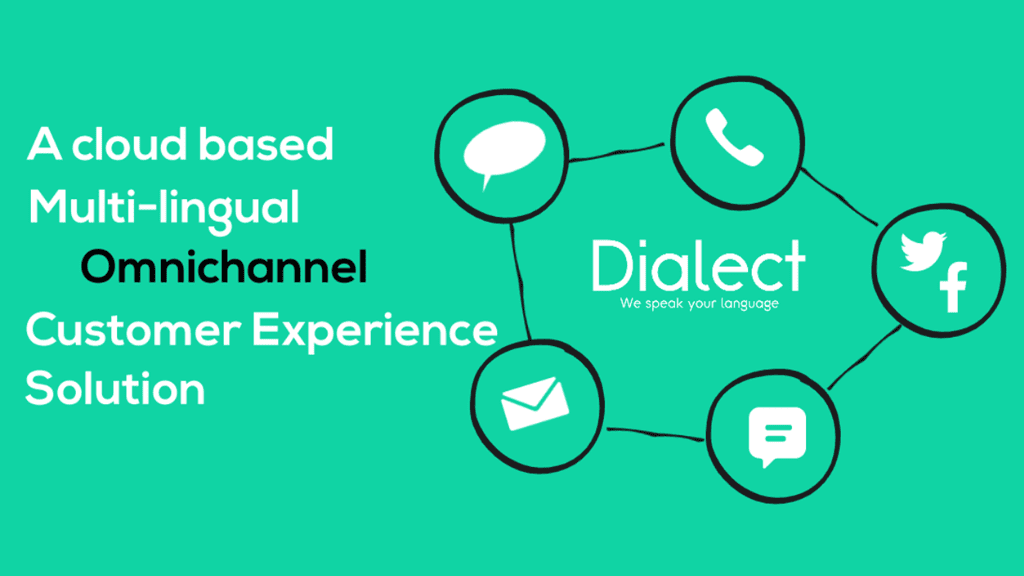 About Dialect
Dialect is a niche BPO who is answering to the call of FinTech 24/7, 365 days a year by offering a range of CX solutions. 
We provide omnichannel and multilingual support to our customers in English, French, Spanish, Italian, Arabic, Portuguese and Polish, and the list keeps growing! We offer fully managed solutions as well as live chat services available in over 75 languages, an answering service and dedicated lost & stolen support 24 hours a day. 
Our team of experts in FinTech, financial services and CX can offer a personalised solution which perfectly fits to any business model. Based in the Northeast of England with our CXHub in Gateshead, Dialect has a global footprint, offering world class solutions for FinTech's and financial service providers across the UK, Europe, and USA.
How Dialect's solution is improving the customer retention & satisfaction by delivering world class CX
Delivering great CX will in turn improve customer retention! Dialect can support this by creating a blend between human interaction and technologies. Dialect is placed in a unique position; our team have a strong background who understand the challenges building and managing an international contact centre operation within the FinTech industry. Already collaborating with clients in the UK, Europe, and US, Dialect have created solutions that support in really understanding what drives a customer to connect and by data mining rich MI and insight support clients in improving the overall customer experience, not just when they pick up a phone or start a live chat but also post interaction.
For Dialect, human interaction is still essential, customers want to know their issues is being listened to and resolved, irrespective of the channel they communicate, having a level of human interaction offers reassurance and empathy that technology alone cannot provide – particularly important in the FinTech industry. Now that said, Dialect is equally heavily investing in its state-of-the-art CX technology solution, and by blending the two offers an incredibly powerful customer experience and in turn customer satisfaction and brand loyalty. 
Offering multilingual support also offers real benefits, at Dialect our motto is "we speak your language" and never a truer word said when it comes to speaking to a customer. When a customer receives information in their own language, they are naturally more engaged and feel more valued by the brand that assistance is available natively to them, this could be in the form of FAQs, help centres and live support. At Dialect we can offer support across multiple channels and multiple languages, be that voice, SMS, email, social media, or live chat, allowing clients to select channels they know their own customers will want to use.
Technology is core to supporting exceptional customer experiences, giving our people the right blend of tools to support any query is the key to offering a streamlined experience as well as ensuring customers have solutions that are easy to access and use supporting them in resolving their queries, effectively, quickly, and most importantly the first time!
Offering a truly unique and exceptional customer experience supports in really standing out from the crowd.  Customers, when they have a question want resolution quickly, not hunting around for a telephone number, email address or a live chat button on a website or in app, and importantly they expect a response there and then.  Meeting the ever-increasing demands of customer wanting responses there and then is an operational challenge for any business, Dialect can support this by leveraging the skills, knowledge, and experience of our team on hand 24 hours a day, 365 days a week.
Simon Collings, Customer Success Manager at Dialect added that "Dialects flexible approach gives our clients the ability to tailor their support requirements to meet the needs of their growing business. Our knowledgeable agents give our clients peace of mind their customers are well looked after, allowing them the headspace to focus on developing their product & service offering."
Our Head of Customer Experience, Helen McCaine added ""Our CX team are empowered by our technology to have answers at their fingertips to handle queries whilst delivering the very best customer experience. Our team are an extension of our clients representing their brand and brand values""
Customer satisfaction and retention is about opening clear channels of communication with your customers whatever time of the day, effectively handing their queries, and leaving a positive impression of the brand. Dialect seamless deliver on all three!
Article by Dialect Communications