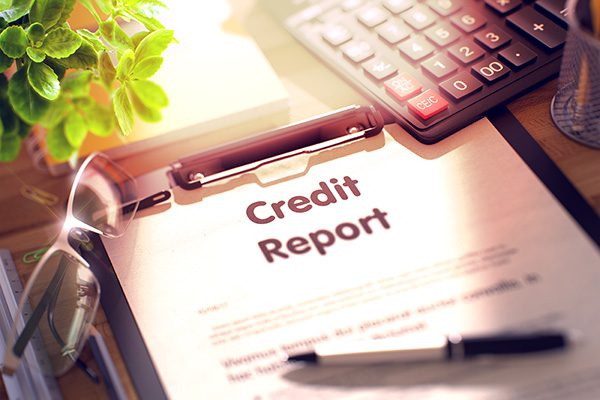 With consumer spending likely to fall over the next two years, the payments sector must be innovative to grow and serve the most financially vulnerable groups.
What is this article about? How the payments industry could serve financially overlooked groups during the recession.

Why is it important? A recession means 1.5 million households in the UK could struggle to keep up with payments.

What's next? How cash, fintech and CBDCs can offer opportunities for financial inclusion.
The UK is on the brink of a recession, which coupled with the cost of living crisis and record-high interest rates, means consumers are limiting their spending. This is having a real impact on growth in the payments industry, which relies on consumer spending.
More people are likely to struggle to make payments. Given the size and growth of this segment, industry experts are calling for actions to be taken to support this group.
David Monty, co-founder at Tell Money, says: "There's no single solution; rather, the industry needs to take a wide and inclusive view. The obsession with removing cash needs to be tempered; cash still plays a vital role in the everyday lives of millions of people, and we should not be focusing on taking it away.
"At the same time, we need to recognise that access to payment systems cannot be solved with 'yet another clever app', or another way to extend questionable credit. Instead, we must focus on delivering simple, accessible services that are designed with real people in mind, not just a narrow customer persona that is already tech-savvy."
Cash is still a payment option
Studies show that vulnerable people, including the elderly and those on low incomes, are more likely to use cash. For those on tight budgets, on fixed incomes, or who may not have smartphones, cash remains important.
"The ability to budget daily with cash is a fundamental way of life for millions of people," says Ross Borkett, head of banking at the Post Office. "Postmasters are already seeing cash withdrawals increase as consumers face the cost of living crisis, with some finding it easier to budget in cash, and we expect this trend to continue into the difficult period ahead."
"Legislation to protect access to cash has been announced by the government, and we'd encourage the banking industry to continue to support free access to cash for as long as it's needed," he adds.
At times of uncertainty, like the situation in Ukraine, cash use tends to rise. The recession could lead to a reliance on cash due to fears about cybercrime and pressures on the banking infrastructure.
In Sweden, which is expected to become the world's first cashless society by March 2023, the shift to internet banking was denying those without online access to transaction accounts. Therefore, in 2019, legislation was passed mandating banks to offer a cash service because the government realised that it is still an important means of payment for many, not least for people facing digital exclusion.
This means that banks and other credit institutions must secure access to ATMs and locations for cash deposits throughout Sweden.
The Post and Telecommunications Board in Sweden monitors that the banks meet the requirements to offer cash services. This includes numbers, location, opening hours, and fees. If a bank does not fulfil its obligations, the Financial Supervisory Authority can intervene with a penalty fee. The full changes to the Swedish law came into force in January 2021.
Can prepaid cards drive financial inclusion for all?
Prepaid cards represent a viable alternative for the unbanked or the financially underserved – who cannot pay bills through direct debit or make bank transfers because they may receive wages in cash or benefits via vouchers – allowing them to access and store their money in the absence of traditional bank accounts and services.
Prepaid cards offer capabilities that mimic the advantages of having a bank account without proof of credit history. Cardholders can store money and avoid expensive overdraft charges. Younger people benefit too; the GoHenry app and prepaid cards are designed for those aged six to 18
Who are the financially overlooked?

The financially overlooked or underserved are communities whose needs have not been recognised by the existing financial system. They are some of the most vulnerable groups in society, including the homeless, unemployed, elderly, migrants, minority communities, prison inmates or those with a criminal record, students and young people, and people with disabilities.

1 in 3 adults (20.3 million) have difficulty accessing credit from mainstream lenders [TotallyMoney PwC].
There were 2 million UK adults without a bank account in 2020, according to the FCA Financial Lives survey.
There are five million people with little or no credit history, thus reducing their access to some payment services [Experian].
Payment solutions for other underserved groups
The increasing use of fintech continues to meet the needs of the financially underserved – often those hit hardest in recession – by offering inclusive and personalised solutions. These include faith-based financial ecosystems like Algbra, which is a sustainable and values-focused financial app.
In the UK, religious barriers occur for some communities. Under Sharia law, transaction accounts exposed to overdrafts are forbidden. Pakistani and Bangladeshi Muslim communities can face exclusion from banking because transactions can cause them to become inadvertently overdrawn and incur interest.
My Ahmed, a Sharia-compliant e-money platform, was accepted into the Financial Conduct Authority's (FCA) regulatory sandbox in 2020.
The financially overlooked and open banking
In recent years the number of products and services that payment providers have developed with an eye on financial inclusion has exploded. These range from financial education programmes to apps that enable users to track their credit history. Credit providers can use open banking to move away from reliance on credit scores and instead see customer income and spending behaviour.
Monty says: "With open banking, we've taken the first step in transitioning from archaic systems to people-focused innovation, but this is only a first step, and the industry needs to embrace this fully, driving on towards fully open finance, building rapid and truly accessible solutions for real people."
The future of payments
Although developed economies like the UK are looking to create a central bank digital currency (CBDC), developing countries like Barbados and Nigeria launched them as early as 2018.
Financial inclusion is a prominent argument for CBDC in developing countries with underdeveloped payment systems. In this case, an electronic payment system could improve financial inclusion.
The Bank of England's Discussion Paper: Central Bank Digital Currency Opportunities, challenges and design (2020) states that a well‑designed CBDC may "help to boost financial inclusion in an increasingly digital world by being accessible to a broader range of people, potentially in different formats than private sector solutions".
The paper goes adds that CBDC benefits could only be harnessed if widely used and with a "high degree of accessibility to people, regardless of their geographic location within the UK, age, socioeconomic status, digital skills or disability".
It can do this using e-wallets, other account structures, or through partnerships. However, education and understand of CBDCs and good uptake will determine if it can be successful.
A way out of recession
In the midst of a recession, increasing financial inclusion will drive economic growth, while financial exclusion will be a barrier to opportunity and prosperity.
Investment and development can establish a sustainable system. This would create a stepping stone for financially excluded individuals to access payment services that were previously unavailable. That in turn enables this group to take part in society, driving economic growth.
As Monty says: "As an industry, we have the tools – we need to stop making excuses and get on with it."