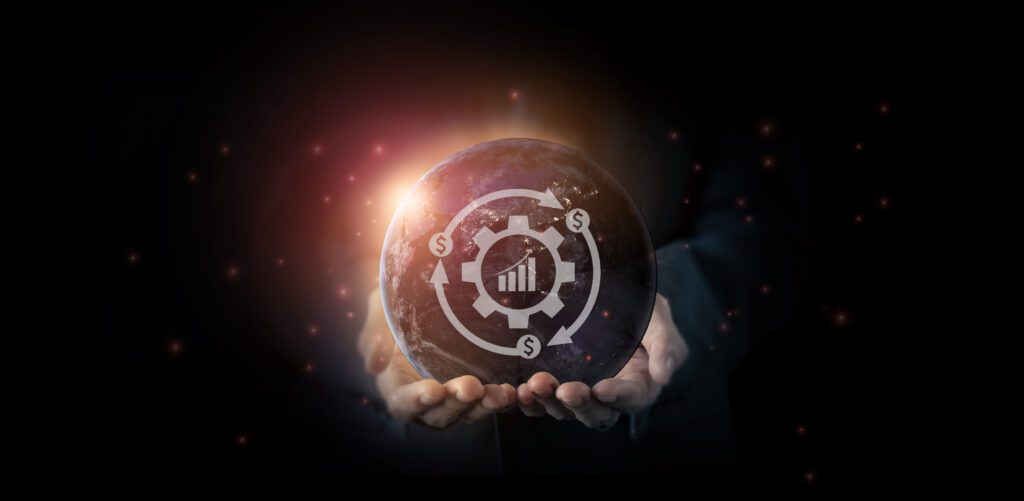 The Payments Association's George Iddenden sat down with Intellias senior vice president and global head of sales Olaf Baunack to discuss how his company helps financial services firms use ecosystems to their advantage.
Intellias is a trusted technology partner to financial institutions and insurers, offering a spectrum of consultancy, engineering, operations, and technology services.
Baunack is a strong believer in Intellias' ability to help financial services deploy innovative customer-facing solutions, meanwhile helping them modernise their technical infrastructure.
What are some of the difficulties in developing and maintaining a complex ecosystem?
While banks creating and maintaining their own ecosystems can offer certain advantages, there are also several challenges and issues associated with this approach. These include high costs, regulatory compliance, constraints on resources, data security and integration difficulties.
Despite there being an evolution in the banking sector in regard to financial ecosystems and their role in providing a one-stop-shop for various financial services, the adoption by legacy banks has been slow.
Many institutions have been hesitant to embrace openness and collaboration. One key obstacle is the shift in mindset from guarding customer data to sharing it with external parties, which goes against traditional banking practices.
Legacy banks, in particular, face challenges related to their existing technology infrastructure and customer data. While smaller banks with a local focus may adapt more readily, most legacy banks are expected to integrate into broader ecosystems over time.
The potential revenue opportunities presented by financial ecosystems are substantial, however, the slow adoption by banks has raised concerns about big tech firms potentially launching their own banking services.
How does Intellias solve these issues for legacy banks?
Over the past 20 years, we have helped financial services providers and banking leaders like Swissquote, Nomo, FinCompare, Zolva, Bluecode and others.
Our company provides proactive guidance on adopting digital technology at the heart of financial services— machine learning, predictive analytics, data warehousing and BI, cloud, and blockchain.
Whether that's building a product that can be used by 160 million users, tripling the acceleration of time-to-market, or saving you up to $10 million in optimising infrastructure, Intellias has always brought value for their clients' growth strategies and supported their initiatives.
As an example, Intellias helped one of the largest commercial banks in Europe who wanted to embrace digital technology and become a modern and flexible bank.
By replacing an old legacy platform with a microservices-based platform using a service-oriented architecture (SOA) model, they combined services developed with new and old technologies, enabling components to integrate and coordinate in an effective and agile manner.
How big of a challenge is integration?
Banking ecosystem integration can be a significant challenge for several reasons.
Many established banks operate on legacy IT systems that were not designed for the level of integration and agility required by modern ecosystems. These outdated systems can be complex, inflexible, and costly to maintain and upgrade.
Also, the banking sector is highly regulated with strict data security and privacy requirements. Integrating with external partners while ensuring the protection of sensitive customer data is a complex task that demands robust security measures and compliance efforts.
Another issue is scalability, as banks expand their ecosystem participation and onboard more partners and customers, their infrastructure must be able to scale to handle increased volumes of transactions, data, and customer interactions.
Banking ecosystem integration is a multifaceted challenge that encompasses technical, regulatory, security, cultural, and operational aspects.
How does regulation compliance interfere with the setting up of such systems?
Regulations are often complex and fragmented, especially across different jurisdictions.
This can make it difficult for banks to understand and comply with all the relevant requirements, especially when they are building a new ecosystem that may involve partners from different countries.
Regulations can sometimes stifle innovation, as banks may be reluctant to launch new products or services that could potentially put them at risk of non-compliance.
This can be a challenge for banks that are trying to build ecosystems that offer a wider range of innovative products and services.
In your eyes, what makes up a well-designed payments ecosystem?
I believe a well-designed payments ecosystem is one that is inclusive, secure, innovative, and efficient.
I think a payments ecosystem should be accessible to everyone, regardless of their income, location, or technological expertise.
This means that there should be a variety of payment methods available, including both traditional and digital options.
Users also must be absolutely protected from fraud; this requires the payment providers having robust security measures in place, such as data encryption and fraud detection systems.
When it comes to efficiency, an ecosystem should allow users to make payments quickly and easily, meaning that payment systems should be fast and reliable, and that fees should be reasonable.