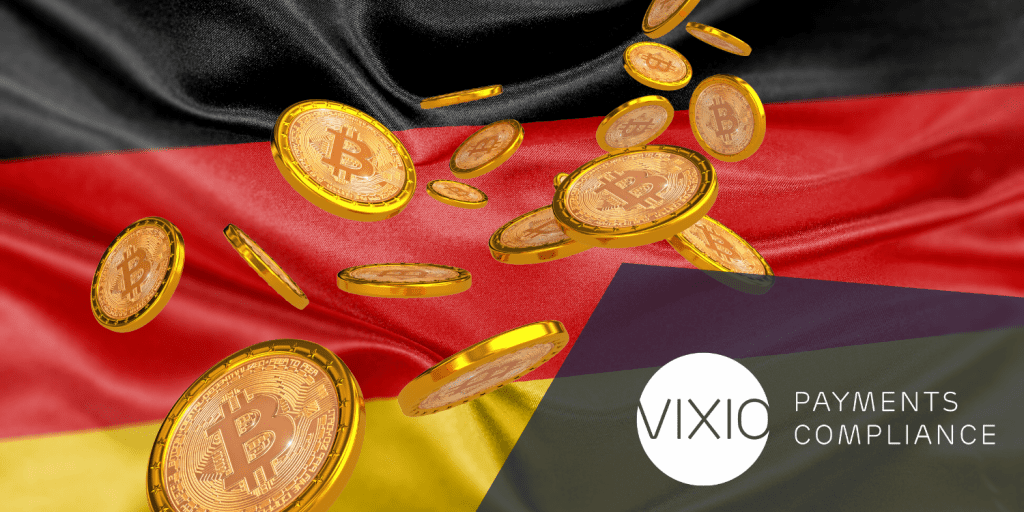 Germany could be rushing, as rules not finalised
Crypto firms should accept new rules are incoming
Governments should issue guidance on crypto travel rule
The German Ministry of Finance's decision to introduce new rules for crypto transactions has divided opinion, with some fearing it is being rushed through, while others feel it is simply bringing crypto firms up to standard. 
Published on May 26, the draft bill of increased duties of care in the transfer of crypto values is open for consultation until June 14 and, once it is passed into law, will enhance rules for the country's crypto industry.
The proposal will implement the Financial Action Task Force (FATF) standards and it will mean that the parties to a crypto transaction will have to transmit the client and beneficiary information — as with money transfers — so that the transactions can also be traced to prevent money laundering or terrorist financing.
The proposal itself is straightforward, as the Funds Transfer Regulation means that banks will need to include information for the payee and payer, and is now being made applicable for crypto transactions, said Johannes Wirtz, Germany-based counsel at Bird & Bird.
In general, as all of the crypto sector is based on anonymous payments and nobody wants to disclose who they are, this proposal is clearly against the anonymity of payments in the crypto field, he continued.
"On another hand, though, from an AML [anti-money laundering] perspective, this is a logical step to reduce illicit payments and make things clear and traceable," he said.
However, some in the crypto industry have told VIXIO that they are alarmed by the proposal and it is understood that at least one trade association will be submitting a response to the draft bill.
"Germany is often the first to implement rules, however, this is a case of the cart before the horse as these draft guidelines have not been finalised yet," said Jerome Dickinson, chief legal counsel at Osom Finance, discussing the FATF guidelines.
Applying the travel rule in crypto is very different to its applicability to traditional financial transactions, he continued.
However, in spite of this, it is believed there is growing political pressure to implement the crypto travel rule, especially as its popularity grows. The likes of Mastercard and Visa have both confirmed this year that they will allow approved cryptocurrencies onto their networks.
"There is a growing concern on the regulatory side that they need to move forward with new rules for crypto, but this risks making something that is decentralised centralised," said Robert Kopitsch, secretary-general of Brussels-based trade association Blockchain For Europe.
"This is like making a horse a cow, it won't work in the long run," he continued.
Blockchain For Europe is currently lobbying data protection authorities throughout Europe to assess the impact of the crypto travel rule, saying that it could contradict the General Data Protection Regulation, and has so far been able to develop a rapport with some authorities, according to Kopitsch.
Others disagree, however, that the new rules will be hard to implement. "These measures should be easy to implement by the virtual asset service providers," said Thomas Hulme, head of the blockchain and crypto-asset team at Mackrell.Solicitors.
"It will be a matter of those VASPs ensuring that they have obtained and verified the relevant information before agreeing to process a transaction or take custody of virtual assets," he continued.
The implementation of the Travel Rule and the 5th Anti-Money Laundering Directive on VASPs will make it tougher for a criminal to use this medium in the ways in which they have been used typically in the past, he argued. "Even with the implementation of the travel rule, one is still able to host a wallet and to send virtual-assets without the need of a third party."
The exchange of information between financial services and authorities is normal and will be protected, while solely used for the purposes of information exchange, agreed Dmitry Kuravkin, an Estonia-based consultant at Initium Consult.
Although there should be rules regarding data protection, this should focus on the security of the third-party providers who will help the VASPs exchange information, he continued. "The current situation means that companies should expect to comply, but how secure that is is the question," he said.
Thus, it would make sense for governments to release guidance on how the travel rule can be complied with, he suggested. "As I see it now, various service providers are trying to create something but don't have the support from the government. This type of standard would at least help the regulation really work, and enable the industry to find a common way to exchange data."