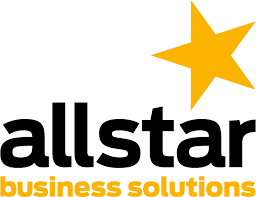 Allstar Business Solutions, the UK's leading fuel management company, is pleased to announce its latest webinar: 'Fuel Market Monitor Webinar – After Covid oil price crash: what's next for fleets'. Taking place on Tuesday 21st July at 10am BST, the session will examine one of the most dramatic periods of the past few decades, and how the seismic impact of Covid-19 has reshaped the fuel and fleet landscape for the foreseeable future.
While the extraordinary collapse in the price of oil during the crisis has been well documented, the reasons behind it are less well understood. Which is why Allstar Business Solutions' virtual session will explore the following key themes:
Why you need to know how these once-in-a-generation shifts will affect the price of fuel and the running of your vehicles over the next few months – and possibly years.
As there is a massive global oversupply of oil, some businesses might be expecting cheaper fuel, but there are other major geopolitical and logistical factors at play that you need to know about before you commit to fleet budgeting.
This webinar, presented by Paul Holland, Managing Director, UK Fuel, Allstar Business Solutions will give you valuable insight about a uniquely unstable period, arming you with facts and data to help resilience and contingency planning, as well as information to pass to key stakeholders in the business about the fuel sector and how it may affect your future operations.
To find out more about the webinar and sign-up, visit: Fuel Market Monitor Webinar: After Covid oil price crash: what's next for fleets
ENDS
About Allstar Business Solutions Limited
Allstar Business Solutions is the UK's market leading business and fuel expenses card provider, with over 40 years expertise. Accepted at over 90% of fuel sites across the UK, it has over 1.1 million cards in circulation across 38,000 businesses, giving drivers access to fuel spend across supermarkets, all major oil companies and motorway fuel stops. The network encompasses around 7,700 sites nationwide.
For more information, please visit: www.allstarcard.co.uk