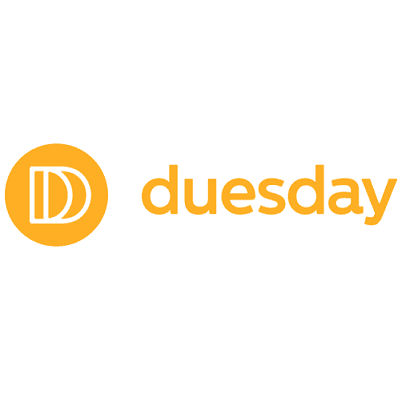 Cornish FinTech start-up gains significant investment from a trade mission to Mexico
Just because a business starts in Cornwall, doesn't mean it can't expand to new places.
"There are more opportunities for Cornish businesses to export their services than ever before – whether it's across the UK, or the rest of the world. And Duesday is rapidly turning into a major success story."
Duesday, our Cornwall-founded start-up helps businesses of any size improve their payment interactions with customers. Our revolutionary platform enables simplified and automated cash flow processes and makes it easy for customers to split bills and make recurring payments.
After success across the UK, we knew that Mexico's lack of infrastructure for bill payments made it a perfect place to export the platform too – We just needed a way to get it there.
A partnership for export success
Exporting to a new country isn't easy. There's a huge range of factors to think about, including cultural differences, logistics, market challenges, competition, and much more. And on top of that, it can be difficult to know where to start.
Luckily, our Duesday team had the UK Department of International Trade (DIT) and Cornwall Trade and Investment on hand to support us.
Joining five other carefully selected ambitious FinTechs on DIT's trade mission to Mexico, our team visited Finnosummit 2019 – the leading conference for innovation on financial services in Latin America – to pitch our platform and meet potential investors.
Bringing the value of PayTech to Mexico
We knew that simply taking our platform to Mexico as-is wouldn't work, as mobile applications aren't commonly used by Mexican citizens for financial services. Instead, we adapted our approach to offer the platform as an in-store service rather than an app; making it easier for citizens to pay recurring bills, and simplifying the sales process for businesses.
It's an approach that landed our team huge success. We left Mexico with an investment of over £1 million and have already sold more than 400 units of the platform to a retail chain in Mexico City – and that's just the beginning. We are now looking to expand across other countries in Latin America, alongside continuing our focus on Mexico.
"The trade mission was a huge success for us," says Marcus Kern, Co-Founder and CEO of Duesday. "It's enabling us to grow faster than ever before – and ultimately, that means we'll be able to create more jobs for our headquarters in Cornwall."
We've worked closely with Cornwall Trade and Investment throughout the entire journey – from producing marketing materials to securing funding for the trip – and it's pushed our business to new heights.
From dedicated funding and industry networks to robust infrastructure and unique talent, Cornwall has the resources in place to support our ambitions – making it the ideal base for international expansion.
Do you run a business needing payment automation? Duesday makes your cash flow. Spend less time chasing late payments and more time working with clients. Get in touch at www.duesday.com/business/contact-us/.