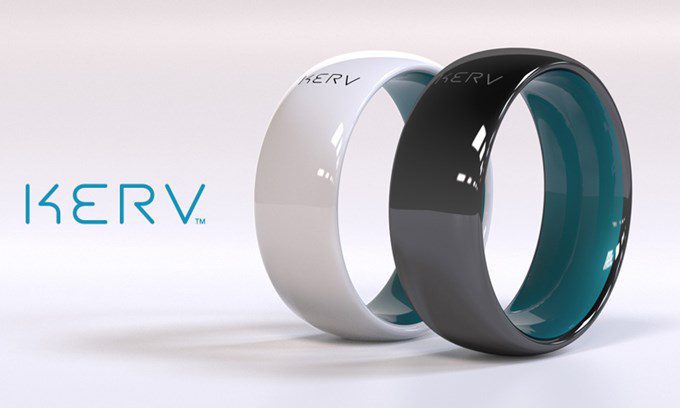 This announcement comes ahead of the imminent crowd-funding campaign for the start-up's launch product: Kerv – the world's first contactless payment ring.
Kerv founder, Philip Campbell, said, "We've fused fashion and function to produce a beautiful piece of wearable NFC technology that we genuinely believe will appeal to a mass audience, not just to the tech-savvy. David has considerable experience bringing payments products to market across multiple territories, and will be instrumental in helping us deliver Kerv to the widest possible audience." Philip added: "I've known and admired David for many years, and I'm very excited to be working with him on Kerv."
Responding to the announcement, David commented: "I'm an avid supporter of technology and payments innovation. The Kerv contactless payment ring encompasses both, and I'm delighted to be part of the dedicated and enthusiastic team that's bringing it to life."
The Kerv contactless payment ring will be launching on Kickstarter at 7am GMT on Friday 25th  September.
---
About Kerv, the world's first contactless payment ring:
See more about Kerv, at: https://youtu.be/8b0EO1WGZks
Make contactless NFC payments up to £30 (contactless payments limits vary by territory)
Accepted at over 38 million locations worldwide
Switch rings on and off, manage funds and receive transaction alerts  via app, SMS or website
Link an optional contactless prepaid card to a Kerv account for higher-value transactions
The Kerv account is governed by FCA regulations for the issuance of e-money
Tap-in on tubes, trains and buses in the Transport for London network (and approx 10 other transport networks around the world)
Share personal data – such as contact, emergency or medical details – at the touch of an NFC-enabled smartphone
Access home, office or lockers via compatible NFC-enabled locks
Never needs charging and does not need to be paired with a smartphone to operate
Waterproof and scratchproof
Designed for men and women, Kerv is available in two styles and a wide range of sizes
Estimated retail price is £49.99
Further information
Contact Philip Campbell
Email: phil@kerv.com
Website: kerv.com
Kickstarter http://ks.kerv.com