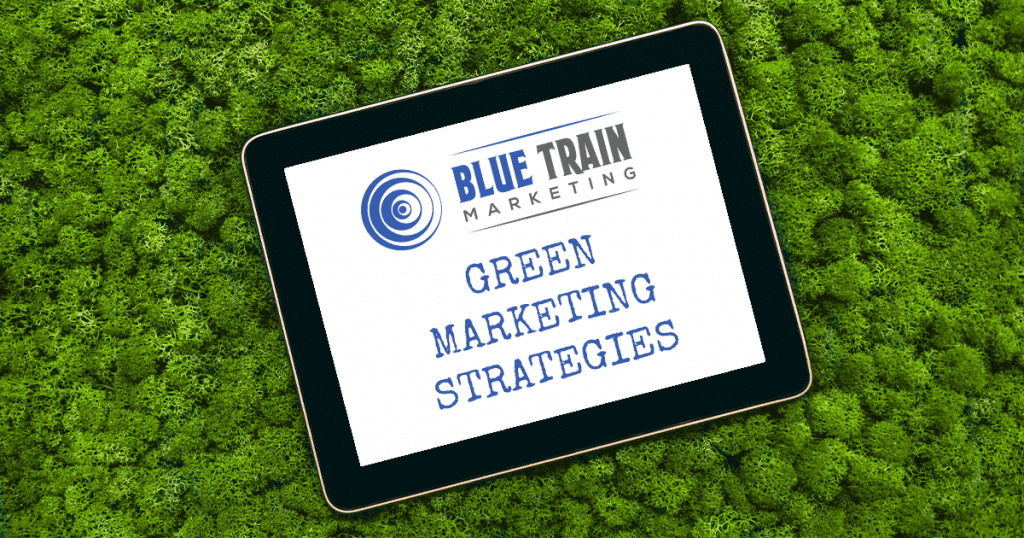 As the effects of global warming become more disturbing, businesses are increasingly acknowledging their share of the responsibility.
For example, it's no longer just supermarkets and coffee shops that face scrutiny about their use of plastics. Fintechs and other financial services are now being held to account by their customers and even governments about their carbon footprint and green claims.
The numbers show the size of the shift to green strategies. For example:
To meet customer expectations, your business needs to select the right green marketing strategies.
It is crucial that you are honest about how green your company is. This is key to earning the trust of your customers.
Let's take a quick look at how far environmental awareness and green marketing have developed.
What is Green Marketing?
Green marketing is when a product or a company is promoted as being environmentally friendly or conscious.
An example of this is promoting that a product's packaging materials are biodegradable.
It coincides with ESG (environmental, social, and governance) which has seen huge growth in recent years.
As ESG evolves, marketers have adjusted their approach to keep instep with consumers' values.
The History of Green Marketing
What we now recognise as the modern environmental movement began to emerge in the 1960s and 70s. But when did this begin to reflect itself in marketing?
Green marketing emerged in the mid 1980s and early 1990s.
Green Marketing (1993) by Jacquelyn Ottman was a landmark book. It dives into why consumers like to buy green and how companies can develop eco-strategies.
The popularity of the environmental movement has helped the market develop rapidly.
Greenwashing
Given the growth of the green market, companies wanted 'in' on it.
This led to some companies simply jumping on the bandwagon and going down a route that might damage their reputations.
The enemy of honest green marketing is 'greenwashing'.
Greenwashing, a term coined 1986, describes creating a false impression of being an environmentally-friendly organisation. Vague or exaggerated claims were used cover up negative aspects of the produce or over-inflate the positives.
Companies that still attempt to greenwash today run a much greater risk of reputational and brand damage when they are exposed.  Social media is now far more pervasive and is on high alert for illegitimate claims. Greenwashers are likely to be brutally exposed with their humiliation shared globally.
Data provided by Google Trends confirms the awareness of greenwashing:
Concern about greenwashing goes far beyond social media. Governments are now looking into the problem – and financial services are under the microscope too.
A recent UK government initiative, called 'Net Zero and the Future of Green Finance', states:
Financial products should have climate impact labels.
Greenwashing of financial products must be prevented.
And in the EU, the Sustainable Finance Disclosure Regulation (SFDR) was passed in March this year.  It aims to drive one trillion euros into green investments over the next decade. This would provide a huge boost to companies that are attempting to launch financial services that are genuinely sustainable.
Its key component is to discourage greenwashing in financial services by demanding specific disclosure on points related to sustainability.
Transparency: the antidote to greenwashing
The fashion industry is heavily accused of encouraging disposable consumer culture and fast fashion.
CEO of clothing brand House of Baukjen Geoff van Sonsbeeck recently told Forbes that "Consumers don't understand how bad the fashion sector is due to an era of constant greenwashing."
His solution: "Radical transparency".
"By being transparent, the customer can follow a product's full history – where it was dyed, which mill it was made at and how much the workers got paid."
This brings us to the first of our 5 green strategies…
1. Get your green positioning right.
Start with the basics. Green positioning is how companies communicate their green values through marketing and PR. It also includes how transparent they are perceived to be by their customers.
Stating your values in a clear and concise manner is the first step. This can be done on your company website, stores, packaging, etc.
The tone and practicality of the goals should strike a balance between being informative yet not preachy. This will help you connect with customers who share your green values, whilst educating those who are unaware of them.
The language used to express your values should also make it clear that they are genuine and central to your company. If those values are not central to your company, a bigger conversation needs to happen at executive level.
Claims that are found to be illegitimate could have a disastrous effect on customer trust and tarnish your brand for years.
Take, for example, this recent blog post by financial commentator Chris M. Skinner, in which he names and shames the banks with the worst record for investing in fossil fuels, despite proclaiming their green values elsewhere.
Sustainability reports are increasingly popular. These are a good way to keep shareholders, clients and activists informed about your environmental targets and progress towards them.
Putting a bold message front and centre about your environmental purpose creates the greatest impact. This approach is emerging as a marketing trend in financial services.
Climate First Bank provides an example of clear, memorable green positioning. Its home page immediately tells visitors that it is the only bank "to fight the climate crisis" and that "a bank's values should come from its value".
2. Work on your green design
Product design and packaging is important across all industries.
Everything from lorries to bottles is being looked at from a green design standpoint. Tesla, which was founded in 2003 to offer a solution to oil dependence, is now the world's most valuable car company. Also, Coca Cola has invested in producing paper bottles with the goal of producing zero emissions by 2030.
Plastic pollution is one of the most harmful and shocking environmental phenomena. It also has a strong link to the financial service sector.
Research by GlobalData found that more than one third (34%) of adults surveyed believe that green packaging is an "essential purchase driver."
UK-based company, TreeCard, contributes 80% of all its profits to reforestation projects. Not only does it do that, but it offers a distinctive wooden card to consumers. On its website, it announces the ambitious goal of planting 1 billion trees.
Starling Bank is one of the high profile fintechs to breakthrough to a mainstream consumer market. In March, Starling announced that its cards would now be made from up to 75% recyclable plastic sourced in the EU. They calculate that 2KG of CO2 will be saved for every 1KG of recycled material used to make these cards.
3. Emphasise the long-term benefits of green pricing
The reality is that less sustainable and environmentally friendly processes are often cheaper to produce.
Yet, customers who are passionate about sustainability are willing to pay 10-15% more for products or services that do the following:
Use sustainable practices
Align with their values
Have transparent business practices
Care about the well-being, safety, and security of customers
4. Plan ahead for your product's green disposal
Last year, some media outlets speculated that Ikea's 'buy back' initiative was a form a greenwashing.
This reflects the high level of accountability expected of companies and the need to assess the environmental impact over the full lifecycle of their products.
5. Take part in green initiatives
Not all industries have the power to create a completely sustainable products or services.
One thing that fintech marketing has proven is that it's ok to be frank and open with your customers. Be honest about any limitations and show that you are doing your best.
This can be done by signing up to initiatives that offset the environmental costs of a particular industry. This is often done through partnerships with other organisations, which is a familiar strategy to fintechs and financial services companies.
Companies operating in the travel industry are directly linked with air travel and other carbon emitting transportation.
Fintech company Currensea is closely linked to the travel market. It enables consumers to connect a Currensea card with low exchange rates to a legacy bank account. This enables consumers and businesses to cut FX fees while giving customers the convenience of paying directly from their own bank account.
Currensea offers their customers two voluntary schemes to offset their carbon footprint and environmental impact through tree-planting or removing plastic bottles from our oceans. Both of these options involve cardholders donating a portion of the savings they make to these initiatives.
For consumers, there is a clear and emotional connection between Currensea's core travel proposition and the environmental benefit.
Conclusion
Like Corporate & Social Responsibility (CSR) strategies, environmental policies are no longer just 'nice to have'. It is now a common prerequisite for companies looking to market their services to both consumer and businesses markets.
Thankfully, companies are taking the environment and their marketing seriously. Misleading terms and greenwashing can result in a social media savaging of their brand and loss of trust. This is especially important to start-ups in the fintech space who can struggle to build consumer trust and confidence in the first instance.
And if it's not possible to address your environmental impact yourself, consider partnerships. Just like in so many other areas of fintech, partnering with another organisation could be the answer.