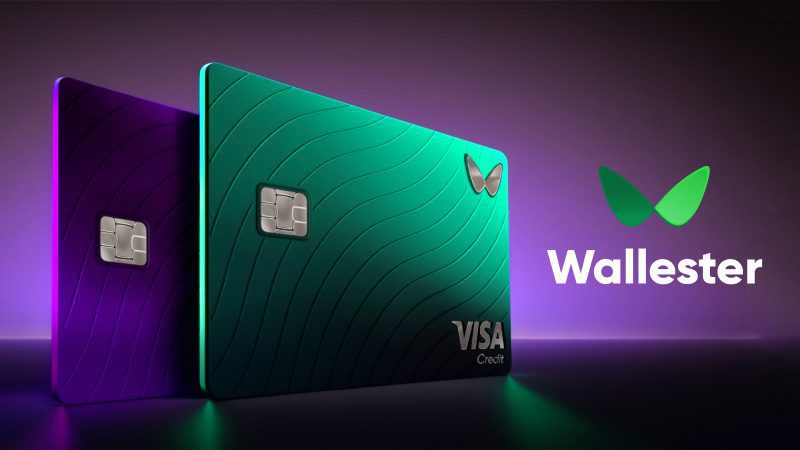 In recent years, white-labelled cards have surged to the forefront of the financial sphere, embodying a dynamic area of customisation and finely tuned financial solutions. As the field develops further, the importance of implementing sustainable practices becomes more apparent, enforced by a general increase in awareness in relation to environmental responsibility. At present, achieving an ideal equilibrium between sustainability and profitability presents a considerable challenge for the financial sector, and white-label card issuing in particular 
In this brief exploration, we will help you navigate through existing and emerging paths and ways to guide white-label card issuing towards a future that honours environmental constraints. 
Current State of Sustainability in White-Label Card Issuing
Understanding the current landscape is vital to incorporating sustainability into financial services. Let's take a closer look at the three core environmental challenges that white-label card issuing is facing at present.
Card Manufacturing Process and Related Pollution
Card manufacturing that utilises non-biodegradable materials has quantifiable effects on the environment through the release of harmful emissions and continuous depletion of the world's natural resources. The current manufacturing practices of the less eco-conscious players in the industry have noticeable negative effects on air quality, harm natural ecosystems, and contribute to climate change.
Delivery of the Payment Card and Related Pollution 
The global distribution of payment cards necessitates extensive logistics, resulting in a measurable increase in carbon emissions due to the transportation involved. This aspect of the card-issuing process constitutes a significant portion of the industry's overall ecological footprint and presents challenges related to environmental sustainability.
Plastic Waste from Expired or Lost Cards
Plastic from lost or expired cards adds to pollution and contamination of the environment. These non-biodegradable cards create unnecessary waste and thus leave a permanent imprint, their accumulation posing serious waste management issues for the card issuing industry.
Eco-Friendly Solutions for White-Label Card Issuing
Turn green with Wallester – utilize digital cards
In the pursuit of environmental sustainability, the card-issuing industry is currently focusing on two main avenues: implementing innovative all-digital solutions and addressing the existing practices of physical manufacturing.
Implementing Virtual Cards
Virtual cards stand out as a game-changing solution, offering a means to evade the environmental pitfalls associated with the lifecycle of physical cards. Virtual cards are equipped with standard identifiers such as PAN and CVV, similar to their physical counterparts, however, they exist solely in a digital format. For everyday usability and convenience, even in physical stores, these digital alternatives leverage tokenisation technology. This technology enables the secure housing of sensitive card details within the user's digital wallet, which is accessible on smartphones or other devices compatible with services like Apple Pay, Google Pay, Samsung Pay etc.
With the further adoption of this digital innovation and acceptance of it as the future of payment cards, the industry can completely negate the challenges related to card manufacturing, distribution, and plastic waste. This progressive approach has the potential to significantly diminish the environmental impact of card issuing, paving the way for a more sustainable future in financial services.
Addressing Physical Cards
While the adoption of digital solutions is on the rise, it's crucial to recognise that not everyone is prepared to transition entirely to virtual alternatives, making the quest for sustainable physical card solutions a pressing priority. Let's take a look at some practical examples of how the card-issuing industry can successfully address the aforementioned environmental challenges related to physical payment cards.
Biodegradable Cards: Adopting cards made from biodegradable materials such as PLA (Polylactic Acid) or PHA (Polyhydroxyalkanoates) offers a viable solution to the challenges of plastic waste and production pollution. These materials are derived from renewable resources like corn starch and sugarcane, allowing the cards to decompose naturally and mitigate the enduring environmental harm associated with traditional plastics.
Clean Production Technologies: Integrating cleaner, energy-efficient production technologies such as solar energy, wind energy, and waste heat recovery systems is essential for diminishing the environmental footprint of card manufacturing. By leveraging these renewable energy sources and energy-efficient systems, the industry can truly demonstrate a tangible commitment to adopting more sustainable and ecologically responsible practices.
Strategic Factory Placement: Strategically locating manufacturing facilities near target markets and incorporating electric vehicles for ground deliveries can significantly cut down on distribution-related emissions. This approach optimises the supply chain, reduces reliance on fossil fuels, and is a key strategy for promoting environmental sustainability in the card issuing sector.
Forging a Sustainable Future
The white-label card issuing sector is currently navigating a pivotal shift towards balancing environmental responsibility and business growth. This transformation is crucial, as it bears significant potential to mitigate environmental degradation, combat climate change, and safeguard our planet for posterity, thereby ensuring a cleaner, more sustainable world for future generations to come.
Wallester White-Label stands as a testament to this transformative journey, offering one of the most eco-friendly card solutions in the European market today. With Wallester, you have the capability to issue virtual cards compatible with all digital wallets and gain access to the most sustainable physical cards available. All of Wallester's cards are manufactured in Europe, adhering to the most rigorous environmental standards to ensure sustainability. For additional eco-conscious customisation, clients have the flexibility to tailor every aspect of the manufacturing and delivery processes, such as but not limited to, card materials, packaging and transportation modes.

Ready to launch your eco-conscious payment card solution? Partner with Wallester to lead the change towards a more sustainable future.