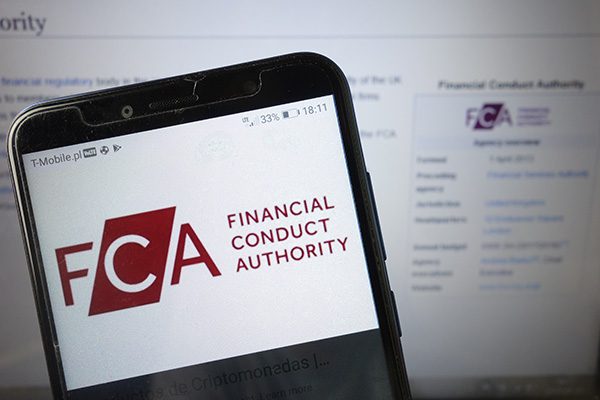 Representatives from the FCA shared the next steps in regulating crypto assets, secondary legislation and what help it is seeking from industry in a closed-door event with The Payments Association's members.
What is this article about?

How the FCA and HM Treasury intends to progress on its secondary legislation and rules for regulating crypto assets following the enactment of the Financial Services and Markets Act 2023.

Why is this important?

How the Treasury and FCA will engage with industry before issuing final regulations will be crucial to ensure they enable safe and secure transactions without stifling innovation.

What's next?

The Treasury will issue secondary legislation and the FCA will work on building crypto rules in detail.
The Financial Conduct Authority (FCA) is "upscaling and increasing" the amount of resource it uses to establish crypto regulation, Rhiannon Price, the watchdog's wholesale crypto policy manager, told members of Project Digital Currencies in a private session held this month (July).
"The FCA has an awful lot of policy teams working on the crypto regulation. As you can imagine, the results of all of the different work the Treasury has been giving the FCA means there's a lot of work to be done. So, we're very much upscaling and increasing the amount of resource being spent working on crypto regulation," she said.
Price, whose wholesale team sits within the infrastructure and exchanges division within the FCA, is tasked with developing the regulation that draws its parallel from wholesale regulations and traditional markets, such as the Markets in Financial Instruments Directive (MIFID), the Market Abuse Regulation, the Prospectus Regulation, and the Transparency Directive.
These rules are being used as the basis to create crypto policy and the team is also leaning on the capital markets policy expertise within the FCA as part of its efforts.
The wholesale team is responsible for issuance and disclosure and using the Prospectus Regulation as a parallel for the policy it creates. It is also developing a market abuse regime and a structure for how intermediation should happen for brokerage-style activities.
More broadly, the team is looking at how trading venues function to address issues around vertical integration conflicts of interest within trading venues and how tokenisation away from the un-backed crypto space is going to work.
However, the FCA can only do so much because the Financial Services and Markets Act 2023 (FSM Act), which received the Royal Assent on 7 July, only gives HM Treasury the powers to write secondary legislation around crypto assets. Therefore, the Treasury will need to establish the scope of the FCA's powers before these powers can be used to issue detailed crypto regulations.
Redefining the definition of crypto assets
One the of key areas the FCA and Treasury are keen to address through their new powers is the FSM Act's definition of crypto assets, which Price described as "very broad" and capturing "amusing" things that it shouldn't.
"In the secondary legislation, that's where Treasury will actually lay out the token perimeter in terms of which crypto assets […] we will be able to regulate," Price said.
But defining crypto assets is not simple, Price admitted, pointing out that finding the balance between a definition that works now but has the flexibility to deal with unknown changes in the future will be a tough challenge for the Treasury as it seeks to create legal certainty, which leaves little room for arbitrage.
"It is the kind of thing that does take painful hours with a cold towel over your head to try and get that balance between legal certainty, flexibility and lack of arbitrage.
"I'm not going to pretend that there are easy answers to this, but we have already made a stab at definitions for tokens in the policy statement, which we put out in 2018, and that goes through things like exchange tokens and security tokens," added Price.
Although that may be the starting point, it's important the Treasury is mindful of how it creates a narrower definition. For example, the Treasury left NFTs out of scope of the financial promotions regime, but in the crypto consultations it has confirmed that if something's being used in a financial activity it ought to be subject to financial regulation.
"There is a desire to ensure that we have the ability to act in the future as innovation happens in this sector," Price said. "I know Treasury are quite keen to ensure that we have that flexibility in the future, to make sure that there isn't a big gaping hole."
That secondary legislation, or statutory instrument (SI), will set out the list of regulated activities, market abuse offences, and much more. Before the FSM Act was enacted, the Treasury did gain enough information from its recent crypto consultations to allow it to draft a SI. Therefore, Price believes the next steps will likely involve a feedback statement being issued, followed by a SI.
Nevertheless, the FCA doesn't have to wait for the secondary legislation before it begins its own rulemaking process.
"You don't need to worry, it doesn't have to be that you're going to hear nothing from the FCA for the next nine months," said Price, reassuring members of Project Digital Currencies.
"Once Treasury have given us a strong enough indication of what powers they're planning on giving us, we might come out with discussion papers [and] calls for input.
"We know that this is a new area and there's an awful lot to consult on. There's a lot of things that we want to get industry's views on and […] that we genuinely need to work out, [such as] how the regulation is going to work, how it'll be interpreted, and what's practically feasible in the area of crypto assets."
Expect a 'flurry' of consultations
The calls for input or discussion documents will likely set out how the regime will work alongside what the Treasury is doing in terms of the SIs and the FCA will be able to use industry feedback as part of its work with the Treasury to create the SIs.
"We genuinely are interested in knowing how the regulation is going to function as is Treasury. So, I'd say that those are the steps to be looking out for," Price confirmed.
However, no precise timeline is available yet, because how long each step takes is undetermined.
Regardless, industry roundtables and consultations will take place. Bitesize discussion papers are also more likely than long documents if a similar strategy being trialled by the primary markets policy team is successful.
With a piecemeal approach to discussion papers for both phases of crypto regulation, Price said industry players should "expect a flurry of consultation papers".
Nevertheless, Price pointed out that the FCA is going to make no apologies for setting a high bar on crypto policies, which may see bad actors that were set up to avoid regulation no longer being able to serve the UK market.
"Our objective will be very clearly to protect consumers and improve and enforce market integrity. So, there may be some players who will not meet that bar and will no longer be able to act in the UK markets. I don't think we have any apologies for that."
Project Digital Currencies will be providing industry feedback on the FCA's and Treasury's crypto proposals over the coming months, as well as responding to related consultations to ensure the final rules are fit for industry.