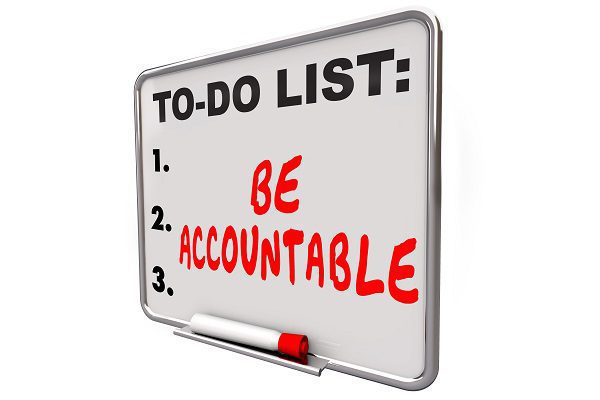 Payment firms should be prepared for a higher cost of compliance when the Financial Services and Market Bill enters into force in 2023, and more pressure on boards to take responsibility.
What is this article about?
The article outlines how the Financial Services and Markets Bill may affect the payments sector and what companies should do to prepare for it.
Why is it important?
The Financial Services and Markets Bill may impact several parts of the payments sector, from access to cash to fraud compensation.
What's next?
The Bill has further readings in Parliament and, after possible changes, may become law in 2023.
The Financial Services and Markets Bill, expected to become legislation in 2023, is part of the government's post-Brexit plan for an open, competitive, green and tech-driven financial-services sector. If enacted, the bill will adjust European Union laws for the UK as part of the government's plan to bolster the country's position as a financial centre.
The Financial Conduct Authority (FCA), the Payment Systems Regulator (PSR) and the Treasury will gain more powers from the bill. In addition, there will be provisions to protect against a cashless society and provide better transparency, as well as more accountability for the board.
What is the Financial Services and Markets Bill?
The bill is a big piece of complex legislation, and several aspects of the bill are getting the attention of the payments industry.
Firstly, it will give the FCA powers to authorise and supervise stablecoins, a type of cryptocurrency that is pegged to an asset or a fiat currency. The Bank of England will also be able to regulate and oversee systemically important stablecoin payment systems. This could bring many crypto assets and tokens under supervision as regulators seek to protect consumers.
In a Parliamentary hearing on October 19, Chris Hemsley, managing director of the PSR, said: "In a world of not understanding what this asset is and the potential for it to reduce in value, or change in value quite substantially, there's a really important role for the FCA to make sure that firms are dealing with their customers fairly and for us making sure that those systems work and that the rules are open and transparent to protect consumers."
Secondly, it's proposed that the Treasury will have powers to specify which firms will be overseen by the FCA to ensure that there's continued provision of access to cash. The aim is to ensure people can get cash and maintain financial inclusion at a time when more banks are closing branches as people shift to using online services.
However, the industry is already seeking to provide access to cash with ATMs that are free for consumers to use, and sharing banking hubs and post office accounts, the UK Finance Chief Executive Officer David Postings told MPs in October.
"The aim is to make sure that cash provision for the most vulnerable, and indeed all of society, is protected and it will absolutely do that through cashback without purchase and ATMS, which will be free for consumers to use through Post Office counters and shared banking hubs," Postings told MPs in October.
Thirdly, the legislation could bring payment service providers (PSPs) and the e-money sectors under the Senior Managers and Certification Regime. This would make senior managers more accountable for their conduct and competence as part of a broader aim to help protect consumers.
Finally, the PSR has also been granted new powers that would require banks and other PSPs to reimburse victims of authorised push payment (APP) scams.
The crime occurs when a person or business is tricked into sending money to a fraudster, which is a growing issue. Some £583.2 million was lost to APP scams in 2021, up 39% from the previous year, according to the PSR. The majority of incidents involve personal and non-business accounts.
What should the industry be doing to prepare?
PSPs will need to spend more on technology to have the latest version of software to provide better protection for customers, and they should invest more in people so that they're able to swiftly respond to fraud alerts, according to James Borley, a consultant at Compliancy Services.
"The budget that is available for compliance is disproportionately poor and is often seen as the last thing on the budget," says Borley. "Compliance does cost, but just think about what it costs not to be compliant."
He notes that regulators find it challenging to give guidance that suits every company. So, he suggests that small companies should consider hiring a compliance adviser to give guidance on what to do because it may not be part of their thinking.
PSRs should understand that regulators are taking a keener interest in the sector, explains Dan Jones, a partner at law firm Orrick, Herrington and Sutcliffe.
"The payments sector is being elevated in the FCA's eyes with respect to how much regulatory scrutiny it comes under," says Jones. "The boards of these firms need to truly understand the impact that their business has on the wider market, what are the consumer outcomes and the potential consumer vulnerabilities."
There is also a strong focus on governance and an expectation that the board takes accountability for compliance and understanding of financial crime risks, Jones adds.
Still, industry advisers said they would need to wait until the bill is enacted before they are able to make specific recommendations to clients.
"Assuming it is passed into law, the real determinant of impacts to the payments sector will be how the government and regulators choose to use the powers the bill would give them," says Max Savoie, a partner at US law firm Sidley Austin. "As ever with financial services legislation, the devil will be in the detail."