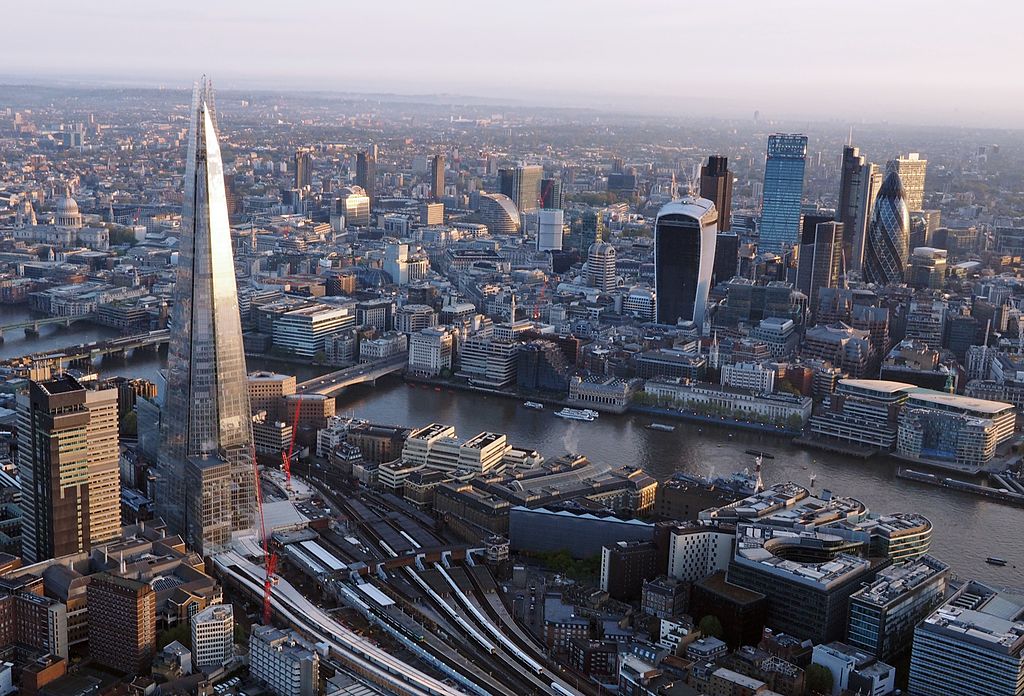 ScaleUp Membership of the Payments Association, with Banking Circle, provides subsidised membership and valuable additional benefits to ambitious FinTechs
London, July 2018 – Eight months since the launch of the The Payments Association (Payments Association) ScaleUp membership category, and with the support of Saxo Payments Banking Circle, the Payments Association has seen membership increase rapidly as more FinTechs enjoy the additional benefits offered. The Payments Association is the UK's fastest growing community of influential banking, technology and payments companies, and the only trade association focused entirely on influencing the future of the payments industry.
ScaleUp was designed to help start-up and young FinTechs grow more quickly, bringing their products and solutions to market sooner, to benefit businesses and consumers alike. Reduced membership costs, low remittance fees through membership of Banking Circle, complimentary tickets to Payments Association events and exclusive exposure on the Payments Association website and in the organisation's newsletter are some of the key benefits provided to FinTechs signing up to ScaleUp.
Using the latest technology and payment solutions, CFT Group is one organisation that has benefitted from membership of ScaleUp.
CFT Group has developed a revolutionary recurring payments platform, to replace the Direct Debit. The solution empowers consumers, with unrivalled transparency and control which leads to higher collection rates and lower fees for CFT Group's clients.
Esteban Diaz Asua, CEO at CFT Group, said: "Our business is focused on changing payments for a better future. Current recurring payment solutions are outdated and no longer serve consumers or businesses effectively. With our aims focused so intently on the future picture of the payment industry, we knew we had to join the Payments Association to help influence that future and make the future happen sooner rather than later.
"Working together with other innovative companies in the payment space is a unique and important opportunity, and we are excited about the possibilities ahead. Membership also lifts us to a place where we can more easily connect with potential partners and clients, helping us to grow more rapidly than before."
Blue Train Marketing is another firm that is reaping the rewards of ScaleUp membership.  Launched in in 2014 Blue Train Marketing provides marketing services to help FinTechs, payments and alternative economy solutions stand out in a crowded market.
Jeff Banks, Director at Blue Train Marketing commented: "A critical part of any successful marketing campaign is achieving memorability and distinction. Payments Association membership helped us achieve that by creating the opportunity to build new relationships over time and resulted in Blue Train Marketing now working with some of the most successful and influential players in FinTech today."
FinTechs interested in joining the Payments Association should visit emergingpayments.org/product/scale-up for more information.
END
About Banking Circle
In 2013 Saxo Bank formed a new entity, Saxo Payments A/S, with the purpose of using Saxo Bank's core capabilities within the non-cash payments market. In October 2015 the company launched the Banking Circle – its grounbreaking product for payments and FX to the Financial Tech industry. In October 2017, the company launched its new identity for the Banking Circle, to reflect its position as a financial utility within core banking.
Domiciled  in the European Union, Saxo Payments specialises in providing global payment account transactions and foreign exchange services to financial institutions, including FinTechs, banks, acquirers, payment service providers, FX brokers, money transfer businesses, e-wallets, and alternative payment providers. Saxo Payments is a Saxo Group company.
For further information and interviews please contact the Banking Circle Press Office:
Wendy Harrison/Lucy Wright – Harrison Sadler
T: 0208 977 9132
E: bankingcircle@harrisonsadler.com
About the The Payments Association
The The Payments Association connects the payments ecosystem, encourages innovation and drives profitable business growth. Our goals are to strengthen and expand the payments industry to benefit all stakeholders.
We achieve this by shaping a comprehensive programme of activities for our members with help from an independent board, which addresses key issues impacting the industry.
These include:
Targeted events
Conferences
Award ceremonies
Critical industry projects
Lobbying activities
Training courses
The Payments Association is over 130 members strong and growing. Our members come from across the payments value chain; including payments schemes, banks and issuers, merchant acquirers, PSPs, retailers, and more. These companies have come together, from across the UK and internationally, to join our association, collaborate, and speak with a unified voice.
Want to find out more about membership?
Get in touch with Keri to find out more about becoming a member: keri.farrell@emergingpayments.org