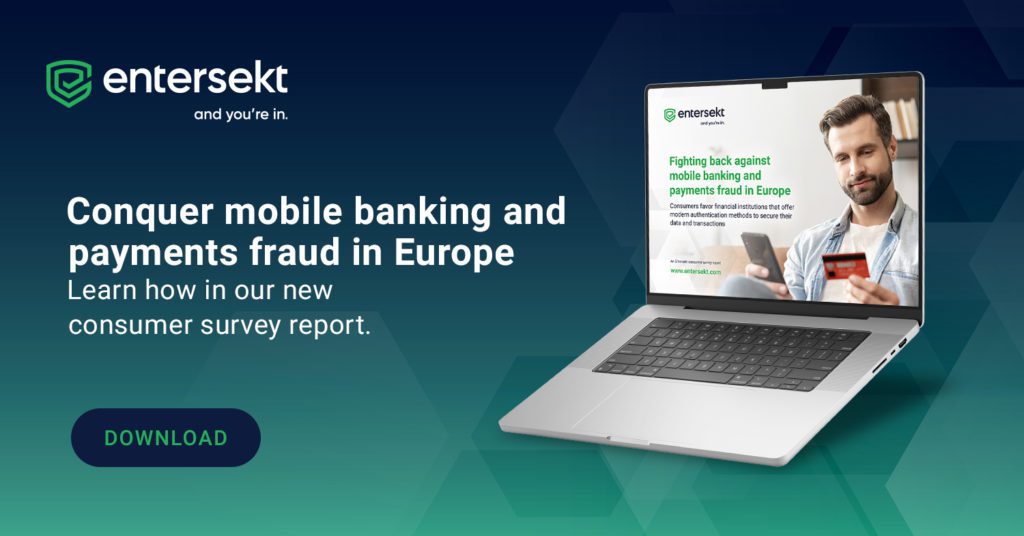 Consumers favor financial institutions that offer modern authentication methods to secure their data and transactions
In the first half of 2022, in the UK alone, fraud cost financial institutions (FIs) a whopping £305.2 million. With this rise in sophisticated cyberattacks, banking customers are acutely aware of the need to keep their data safe when transacting online. And while they enjoy the added convenience that mobile banking offers, the scales may be tipping towards security over convenience.
In this report, we examine consumer thinking around how they use mobile banking, the security of their sensitive data, and their authentication preferences around online payments and other digital banking transactions.
A one-size-fits-all authentication approach is out
The report confirms that as consumers grow more comfortable using mobile banking apps, FIs must ensure the user experience is straightforward — building trust and ultimately champions for their institution. Leading banks and credit unions that incorporate the latest authentication technology are listening to their customers' needs for better security, leading to an increase in app usage and revenue.
A snapshot of important findings:
72% of the respondents use their banking app several times a week.
74% feel secure using their banking app for online banking.
51% are worried about fraud when shopping online.
71% prioritize the security of a transaction over the user experience.
For these insights and more, download the full report to start growing your customer base, even in a competitive landscape.