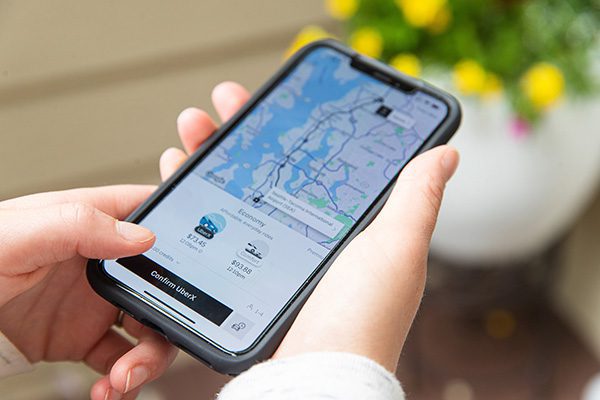 Alex Mifsud of Weavr.io examines how technological advancements mean that customers can experience seamless banking across financial institutions.
Embedded finance is an emerging trend that promises to be as transformational in the 2020s as e-commerce proved to be in the noughties. That promise is based on the fundamental premise that both digital applications and financial services are a means to enable, amplify and accelerate many human endeavours.
For instance, order processing and accounting software enables businesses to organise and keep track of high volumes of trading activity, whereas finance and payments are crucial for that trading to actually take place. Combining the software with financial services enables unprecedented trading velocity, efficiency and ultimately growth.
If it were easy, software and financial services would have long been combined into seamlessly integrated solutions. It is, however, far from easy.
Whereas software publishing is a permissionless activity – no licence is required to release new services – for financial services it's the opposite. Almost every aspect of financial services provision is highly regulated: from marketing to customer on-boarding and on to the monitoring of transaction activity. This mismatch is the essential barrier preventing software and financial services from coming together.
In recent years, the regulators have taken bold action to open up financial services. At the same time, we have seen the maturation of information security technology. Together, they make practical and possible the routine integration of financial services into a broad variety of software applications.
Embedded finance, as this combination is often called, is now expected to generate market capitalisation in the region of $7 trillion globally by the end of this decade.
The early attempts to enable embedded finance, such as open banking, and Banking-as-a-Service (Baas), offer practical if somewhat limited and sometimes flawed approaches. Open banking offers customers secure access to their payment accounts held at financial institutions.: The access, however, is limited to information and initiating payments, and the experience is still inconsistent across financial institutions.
As Anne Boden, founder of Starling Bank, famously told MPs in Westminster that open banking implementations are "clunky, and you would not want to use them". BaaS, on the other hand, offers somewhat poorly controlled access to software applications that can easily be abused.
Weavr and Comma set out on different, but ultimately complementary missions: Weavr wanted to make BaaS safer for customers and less complex for software developers, while Comma set out to overcome some of the limitations of open banking and create a more uniform experience across financial institutions.
Both aimed to deliver better instances of embedded finance. Now, by joining forces, the combined business is enabling software applications to give their customers effortless access to seemingly invisible financial services, with progressive access to enhanced financial capabilities as the value becomes evident.
The point is worth unpacking: the biggest point of friction in BaaS is customer on-boarding, especially for businesses that involve a complex sequence of identity verification and money laundering checks on owners and directors before the financial service can be activated – an experience which makes embedded finance anything but seamless or invisible.
Open banking, since it relies on existing banking relationships, does not require anything like that ordeal. At the same time, once a customer who is already using the solution encounters the limitations of open banking, they are more likely to complete the verification process needed to unlock the richer capabilities of BaaS.
By combining their respective innovations in BaaS and open banking, the combined Weavr and Comma organisations can deliver a more powerful and frictionless toolkit for embedded finance to B2B software businesses.
This matters today more than ever. B2B SaaS businesses are currently facing a double whammy of pressure on demand due to a downturn in venture funding and rising costs due to inflation.
Embedded finance enables such firms to deliver more value to their customers, who in return stay loyal, all while increasing revenue. B2B SaaS businesses like Shopify, Mindbody and Toast have shown that embedded finance can increase revenues by up to five times compared to charging the traditional subscription fees.
At a time when B2B SaaS cannot afford to increase its marketing budgets to acquire new customers, embedded finance is becoming the playbook of choice for thriving in straitened times. With the acquisition of Comma, Weavr is uniquely placed to support such an effort.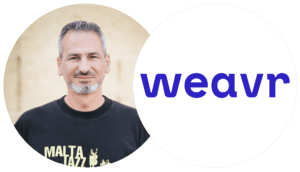 Alex Mifsud is the co-founder and CEO at Weavr.io