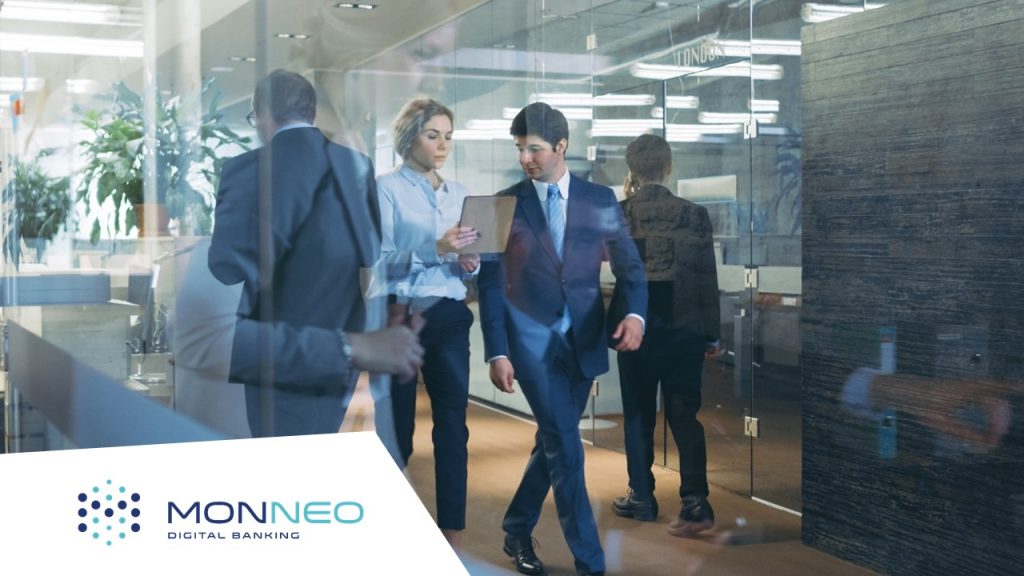 What are some of the major forces driving the corporate banking digitization process? What are the factors and trends behind some of the most seismic moves in recent years in this otherwise quite conservative industry? What are the main key-topics we should have on our radar in order to stay ahead of our business competitors and be the first to learn what would be the next
"big thing"?
Aside from the increasing popularity of digital banking services for businesses and consumers alike, digitization also offers a range of competitive advantages that companies can utilize to gain an edge in the marketplace.
Here are five major forces propelling the corporate banking digitalization process and how they are transforming the way companies bank:
AI
Artificial intelligence is powering the move to digital banking perhaps more than any other single force. Why? It not only gives companies deep insights into their data but it also can do so at speeds previously only in the realm of the imagination. This kind of actionable data allows companies to quickly pivot and change tact as the market's winds blow, enabling an agile approach to business that is more cost-efficient, effective, easy to use, and competitive.
While the future of AI largely remains unknown at this point, the optimism surrounding it is quite palpable with many experts quite rightly proclaiming the sky to be the limit for what AI will potentially be able to do for companies seeking digital banking solutions.
Open Banking
Though not completely free from regulatory oversight by any means, the relatively freer nature of digital banking has attracted many companies to the firms offering services in this area. From the ease of many transactions to the new and bespoke services some of them offer, this nimble, relatively innovative sector of finance is being embraced by small and medium firms that need a financial counterpart capable of operating as quickly as they are from an institutional standpoint.
Application Ecosystem
Digital banking is helping bring services once reserved for high-value clients to small and medium enterprises. This is because of the competitive advantages that digital banking offers in terms of scaling services to meet a client's needs. Not only that, an application ecosystem is growing up around digital banking with each tailored to a certain niche need or offering specific and targeted services.
Real-Time Payments and Automation
Corporate banking digitalization is helping bring processes like reconciliation and payment administration into the realm of automation thus saving firms money on overhead and freeing up precious human capital for other tasks.
Leveraging the Cloud
Along with artificial intelligence, cloud-based services are expected to become even more prominent in the transition to digital banking for companies. What does leveraging the cloud mean exactly? In the past, companies would often have to pay for packaged services or one-size-fits-all solutions to their firm's needs.
Cloud-based applications and digital payments systems allow companies to use as much or as little of a service as needed. It responds exponentially to demand escalation and similarly deescalates according to declines – all without human intervention. This is giving small and medium enterprises access to powerful software and databases that would have been unaffordable in the past.
Distributed Ledger and Crypto
Distributed ledger and cryptocurrency technology are also bringing digital banking to the attention of the corporate world. But, unlike speculators trading cryptocurrency, most businesses are interested in distributed ledgers' unique ability to handle contracts between multiple parties. Recent news related to companies like Tesla and MasterCard being open to cryptocurrency technology proved that the topic is not one to be missed.
Biometrics.
We have written a few very interesting articles on the topic and have dived deep into the tech waters driving these innovation trends forward in the recent year. Biometrics technologies are applied in the processes and services infrastructure of major banks around the globe. They do come in different shapes and formats when it comes to marketing more efficient processes like security, customer identification and general use of the services offered to the client.
Banking Unlimited is Possible
If you follow all the industry news and blog articles we publish on regular basis in our blog section "insights" you will by now know some of the key areas Monneo's team specialize at. We have already touched on some of the topics covered in this article in more detail in other articles as well so if you are interested to learn more on the subject please browse our website and news section or alternatively contact us directly via our website. We will be glad to answer any questions you might have or consult you on a services inquiry for your business.