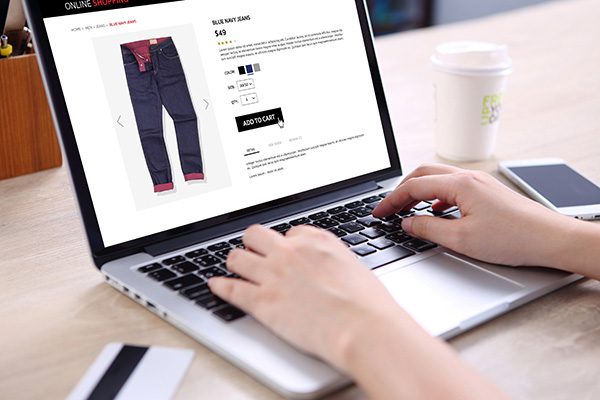 Chargebacks911's Monica Eaton examines five ways how businesses can utilise bots and new technology to drive sales online.
Conversational commerce is one of the hottest marketing topics in recent years, and with good reason. There is a lot to be excited about here.
In basic terms, conversational commerce covers any eCommerce conducted through a conversational channel. This can include live chat, as well as AI-powered technologies like voice assistants and chatbots.
Conversational technologies are especially valuable to marketers when it comes to reaching those highly-coveted millennial and gen-z consumers. In response, app makers are sending signals that conversational commerce will only grow in coming years.
However, simply deploying bots is not enough to convince consumers to complete a purchase. The process should be optimised before it can be effective. By adopting the following best practices, merchants — and the payment service providers that work alongside them — can help ensure that they're making the most of these new opportunities to reach consumers.
1) Understand the nature of conversational commerce
First, it's essential to understand that conversational commerce is not one distinct trend. Instead, what we call 'conversational commerce' is several simultaneous market trends converging at the same time.
Widespread use of messaging apps like WhatsApp, Facebook Messenger, and WeChat; advances in AI chat technology; and a desire for greater intra-platform functionality, are all components of conversational commerce.
While they overlap in many regards, each trend is ultimately distinct and calls for a unique approach to maximise one's efforts.
SMS and push messages, which proactively reach out to consumers, can be part of the retention process. At the same time, both AI-powered chatbots and old-fashioned, human-based chat functionality can also play a role in guiding shoppers through the stages of the buying process.
Sellers can't simply rely on AI and bots or automated advance notifications for all interactions. Trying to understand conversational commerce as one consistent idea, and applying one consistent approach in response, will lead to most of one's efforts being wasted.
2) Know your customer
Conversational commerce is a great way to expand into new markets. It can help reach consumers who may not be responsive to more traditional advertising. To achieve this though, it's necessary to have some insight into who one's customer is, from a demographic standpoint.
Not all consumers use the same apps for communication. If you're trying to reach a specific segment of the population, whether that's based on location, age, or interest, demographic data can offer some valuable insight on the matter.
For example, while Facebook Messenger is widely-used in the US, WeChat is overwhelmingly preferred by Chinese consumers. If one is looking to reach out to younger consumers, then platforms like TikTok would be the best method, while older millennials tend to spend more time on Facebook and Instagram.
Sellers can't expect to communicate with all people equally well using a static approach. They need to clearly identify who they're trying to reach, then select the platform and methodology which best reflects that consumer.
3) Know your content
Alright: you're a retailer, and you've identified your consumer, as well as the platform on which you will be most effective at reaching those individuals. Now, it's time to identify the brand of content which will best engage them.
Again, different subsets of the population respond to different forms of content. When looking to reach gen-z consumers, for instance, it's important to know that these people engage most with video content. In contrast, older professionals in their 30s and 40s typically prefer written articles.
It doesn't really matter how hard one pushes a piece of content if they're not pushing the kind of content that the target audience cares to see. It's vital for businesses to do the research, know how customers respond to their material, and tailor the content to spark a conversation with the buyer, rather than trying to select buyers to fit the content.
4) Teach your technologies well

AI is an amazing technology that has the potential to reshape how we approach commerce from the ground up. We need to have some perspective, though. Remember, when one deploys bots or other AI technologies, they are only capable of mimicking what they see.
It's essential to remember that AI is capable of imitating intelligence, but not actually developing it (at least not yet). It needs constant guidance and refinement.
Sellers must ensure that the voice these applications present to the public is an accurate and positive representation of their brand, and that it's conversing with shoppers in the right way.
One absolutely cannot set these technologies loose on the public without first preparing them to act accordingly. They need to be able to make the right recommendations and responses to best represent the company's brand. It could cause sustained problems if you set a pattern that's not rooted in customer service best practices. Even worse, the situation could devolve into a PR disaster.
After one begins to deploy tools for conversational commerce, it's essential that they keep tabs on the rollout and ensure that they function properly, and that they are reflecting well on your brand. Promote these tools' use, and constantly examine customer feedback and use it to make adjustments as the process goes to better address customers' expectations.
5) Incorporate content marketing to meet micro-moments

Mobile marketing is dominated by micro-moments. These are the reactive, instantaneous needs felt on the part of a consumer to fulfil a specific urge. Whether that need is for information or for a product, being able to satisfy the customer's need in the moment it develops is what matters.
In a successfully leveraged micro-moment, a customer moves through three different phases:
I want to know.
I want to do.
I want to buy.
The key here is to provide the stellar level of content which draws in the customer, then back that content with well-developed conversational technologies to further engage the consumer. The content draws the consumer's interest, then the engagement converts them.
As mobile grows more dominant as a sales channel and AI technology becomes more sophisticated, we should expect to see much more conversational commerce in the coming years. By leveraging the technology effectively now, sellers can set up your business for greater long-term success.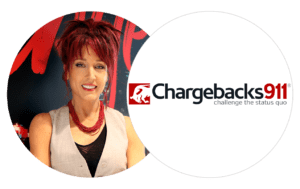 Monica Eaton is founder and CEO of Chargebacks911.