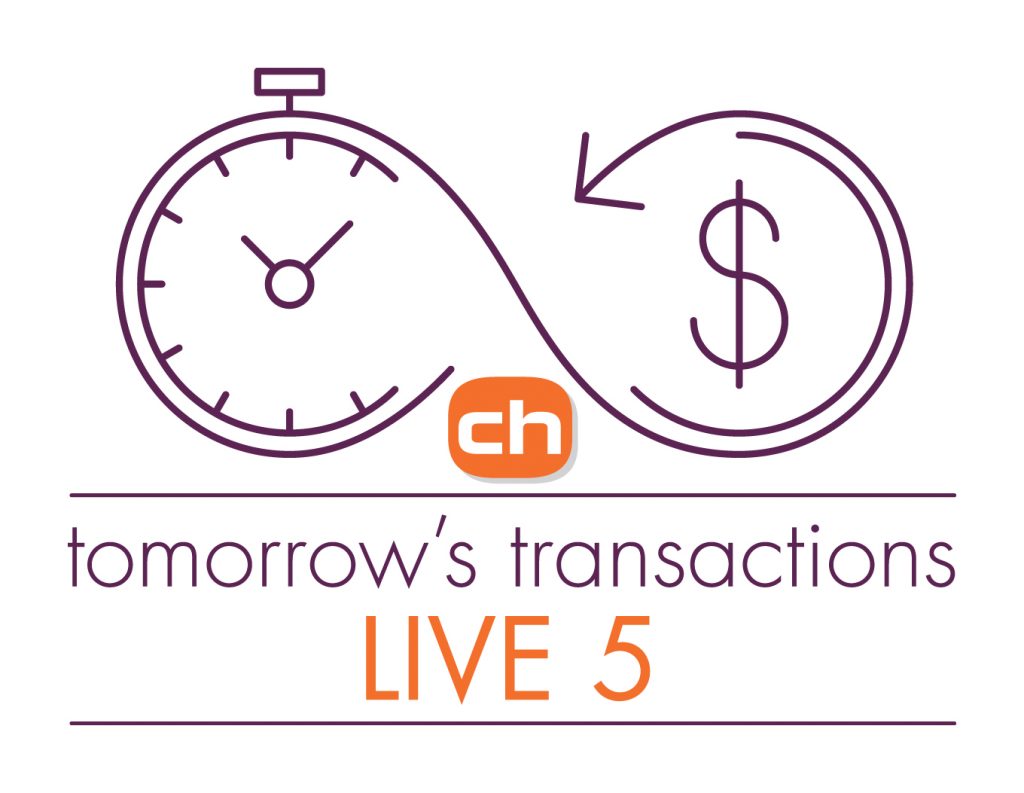 COVID-19 has become the backdrop to everything – how we interact, how we travel, how we live and do business. Has it introduced new behaviours or merely accelerated steps we were already taking? In this year's Live 5, we're taking a look at one societal change, three areas that will shape the environment for our clients in their key domains of Payment, Identity and Transit, and one technology that has the potential to shift the needle across the board.
1. Contact-Free
The trend to cashless-ness accelerated through the pandemic and has given a huge boost to contactless payments across sectors and regions. Consumers now demand contactless payments, and merchants have responded, advertising their acceptance. Even market stalls and mobile food vans were spurred into taking cards (usually with some form of mPOS) and, having discovered the benefits, will continue to do so. We've seen alternative contact-free mechanisms (QR codes etc) appear, with pubs and restaurants teaching us to scan QR codes to access menus, place orders, etc. Once we add the ability to make payments, we arrive in a truly different place where the physical and online worlds merge. We've talked many times before about shifting from check-out to check-in models of retailing and it seems that the pandemic is driving a great many organisations to make the transition: when retailers ask customers to check-in, so they know who the customers are, they can actually deliver much better, personalised services. The growth of online commerce and the shift to contact-free together drive an omnichannel experience, mediated by the mobile phone. The rapid deployment of omnichannel capabilities – which will deliver converged payments in any environment, physical or digital – will become essential, for merchants everywhere.
2. Integrated Access
2021 is going to be about access to transportation, as the world escapes the grip of the pandemic, using any mode a person feels most comfortable with. During 2020, transport operators have continued to upgrade legacy fare collection systems to provide contact-free access, through the use of contactless cards and mobile apps. This will facilitate a greater availability in 2021 of integrated access to transportation; with public transit authorities looking to integrate with private offerings (such as micro-mobility services, bike and scooter share schemes and ride sharing). We've seen the rise of apps such as the Transit and Citymapper app, and agencies will expose APIs to enable access to their transportation services through the mobile. In this push for access, it is important that operators ensure they provide access for all their riders. Those who don't have a banking relationship can't today use open-loop systems such as OMNY and can't use Uber or Lime. Providing thoughtful solutions to this group of riders will be critical to the re-growth of public transportation, especially as it is this group that relies on it most to travel to work and school.
3. Instant Payment Networks
Instant payment technology allows for a whole set of interesting possibilities. In Europe, PSD2 with its API requirements for instant payments from account and account information access, has focused on creating an alternative to card payments, but that's not the first big opportunity. Bill payments built on the Request to Pay infrastructures of the UK, and EU, could completely revolutionise the ability for consumers and businesses to manage the subscription and direct debit payments, upon which much commerce is based.
Beyond that, lots of other interesting things are happening. SWIFT is looking to extend services into transaction management while RTGS.global wants to revolutionise counterparty banking. TIPS should improve the real-time flow of funds in the Eurozone while initiatives like P27 in the Nordics will allow cross-border, real-time, cross-currency transactions. Once available, banks and fintechs can genuinely innovate on top of these services – for example, the European Payment Initiative, EPI, aims to create a retail payment scheme to rival the global payment schemes, built on European real-time networks.
The societal benefits of these changes will be significant; but don't look first to the traditional retail payment use-cases for these improvements – initially they will benefit corporate transactions and liquidity management for enterprises, as faster cross-border payments can be allied to better flows of information, reduced friction and automated compliance.
In time, these changes will flow through to consumers, but for now, expect innovators to target expensive, risk-prone corporate use-cases, where quick wins can release huge amounts of capital, otherwise tied up in legacy payment systems struggling to meet the requirements of the 21st century.
4. Identity Governance
The pandemic has demonstrated, clearly, the importance of digital identity. As governments and businesses have been forced to provide their services remotely, digital identity has been a key enabler. But there have also been issues. The widely reported fraud that around government pay-outs provides a stark illustration of the lack of effective digital identity in many places.
That's not to say that digital identity solutions don't exist. Take mobile onboarding for example. There are dozens of companies offering solutions, but it can be difficult to gauge how good each one is. To get that assurance, we need rules and a way of showing that solutions follow those rules.
This topic of rule setting, or more broadly "governance", is one that our customers are increasingly talking about and we think will be a major area of concern through the next year.
If governance is about rule setting and enforcement, the question is who should set the rules? In the UK, the government is trying to lead the way with its new IAX framework expected early in 2021. Clearly, government has a role to play but building an effective digital identity ecosystem across the economy should involve all stakeholders, including businesses and individuals. Working out who should set or be the custodian of the rules will be a key issue over the next year. Should it be the government, the private sector or some combination of the two?
How this unfolds will have a major impact on the trust businesses and people place in identity solutions, determining whether we can achieve the more joined up services we so desperately need.
5. Micro-location
Gazing further out, new technologies (well technically not so new), such as Ultra-Wideband (UWB), are becoming mainstream with their inclusion in Apple's iPhone 11 Pro and the Samsung Galaxy Note. UWB facilitates very accurate location of devices at room scale, in a way that is far more reliable than that offered by Bluetooth.  This could finally unlock Be-In-Be-Out (BIBO) operation, which integrated with apps, allows transportation providers to accurately charge for journeys, while travellers only need to have their phone on them to access transportation. Furthermore, UWB may be able to enhance the mobile face-to-face retail and P2P payments experience due to its accuracy in determining relative orientation.  Imagine if instead of scanning a QR code or fumbling to type an email address, you simply point your device toward a retail terminal or a friend's phone, tap "Confirm" on your phone and you're done.
And there you have it – our Live 5 for 2021 and some reflections on an unprecedented 2020. The vanguard of embedded financial services will be built on instant payment infrastructure that will spill into the delivery of identity with robust governance. Consumers will experience a shift to in-app payments and contact-free environments. And as technology continues to evolve and become mainstream, micro-location will facilitate integrated access in transit, and across all domains.