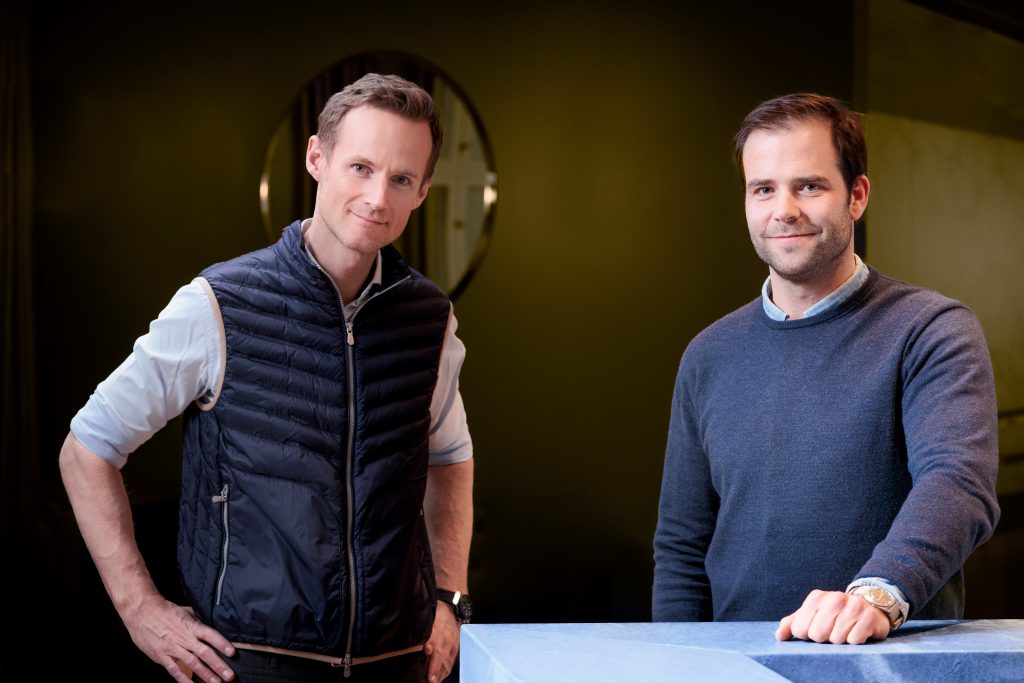 Dutch provider of B2B BNPL solutions will become part of the Banking Circle ecosystem
Biller, an AI-driven Buy Now Pay Later (BNPL)  company focused on business invoices, is set to join the Banking Circle ecosystem of financial services and applications. After closing of the acquisition, Biller will operate as an independent sister company in the Banking Circle ecosystem.
Next generation of instant business invoice payments
The new generation of B2B buyers expects a fast and flexible payment experience, similar to that of a consumer when purchasing online. Every barrier in the process is one too many. Currently, it's often only possible to buy on invoice after a lengthy credit check, a process that can take many days.
Amsterdam-based Biller offers an AI-driven payment method that allows business buyers to order online and pay directly on invoice while performing real-time credit and fraud checks and a fully automated debtor management service. Thereby Biller reduces the operational burden and risk for the business seller while offering speed, flexibility and convenience for the business buyer e.g. by offering the buyer flexible payment terms.
Biller delivers a fast, user-friendly and flexible experience for business payments as it enables the B2B seller to offer the payment service that the buyer is used to from the consumer market, while meeting the need for sellers to perform real-time credit checks. As part of the Banking Circle ecosystem, Biller will build a global, industry-leading provider of B2B payment solutions with full value-chain coverage and scalability and will rapidly expand its geographical and commercial reach.
"Biller's in-depth knowledge of the BNPL industry and its ability to implement and adapt the convenience of the consumer payment experience to the B2B space is truly impressive," said Anders la Cour, Chief Executive Officer of Banking Circle Group.
"As companies accelerate the digitisation of their customer and supply-chain interactions, there's a growing need for modern-day financial solutions. The Banking Circle ecosystem is growing its propositions rapidly to meet this demand. Biller is a natural extension of the suite of offerings in the ecosystem and we're excited to have the company on board, to serve the ever-growing payment needs of businesses worldwide. We look forward to working closely with Biller and welcome the entire team to the Banking Circle ecosystem."
"We are thrilled to join the ecosystem that is one of the most innovative and fast-growing FinTech businesses in Europe", said Derek Vreeburg, Managing Director and founder of Biller.
"This massively increases our chances of rapidly conquering the European market. From the first meeting, we were impressed by the quality of the services offered by the Banking Circle ecosystem and its bias for action. Within Biller, we strongly believe in the philosophy that you achieve more together and quickly realised that we couldn't wish for a better partner. Now that the required licenses, capital and technical infrastructure are taken care of, our full focus will be on European expansion and solving the invoicing challenges that currently exist within the B2B commerce space."
END
About Banking Circle
Banking Circle, at the centre of the Banking Circle ecosystem, is the Payments Bank for the new economy. As a fully licenced bank, free of legacy systems, Banking Circle enables payments companies and banks of any scale to seize opportunities in the new economy – quickly, at low cost.
Banking Circle is a modern correspondent bank committed to building a local clearing network for all major currencies, to deliver the fastest, lowest cost payments, with no hidden fees for the beneficiary. It provides a suite of unique and award-winning banking solutions, including multi-currency banking accounts and Virtual IBANs, bank connections for local clearing and cross border payments, all underpinned by market leading compliance and security.
Through bespoke, flexible, scalable and futureproof solutions Banking Circle is enabling financial institutions to help their customers transact across borders in a way that was previously not possible.
Headquartered in Luxembourg, Banking Circle has offices in London, Munich, Amsterdam and Copenhagen.
About BILLER.AI
Biller is a Dutch fintech company specializing in creating innovative B2B payment solutions. The company offers an AI-driven "buy now, pay later" service, designed to solve problems of online B2B purchases. Bringing the convenience of the consumer payment experience to the business market with its real-time AI driven service, Biller enables companies to make online purchases 'on invoice' quickly and safely.
Article by Banking Circle