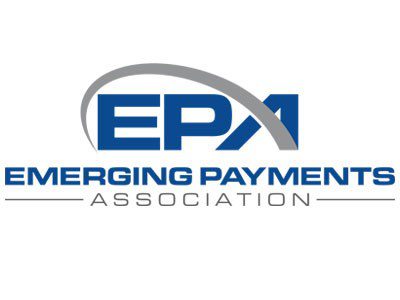 My comments at this time of year are normally upbeat and optimistic.
Not this time. There are clouds on the payments horizon.
Not relating to the amount of money being invested in the sector – there is plenty of that. Or to level of demand – we see most consumers willingly adopting new ways to move money, prove identities and buy products. Or the enthusiasm of payments professionals to invent new and exciting ways to pay.
The clouds are created by Article 10 of EU regulation 2015/751, otherwise known as the MIF (Multilateral Interchange Fee) regulations.
Many people thought the cap on interchange fees included in the MIF regulations would have the greatest impact on payments. But Article 10 could well have an even greater impact when it comes into force on June 9th 2016. Here are just some of its potential pitfalls:
The contactless customer experience could become clunkier than Chip and PIN, due to the end of the 'honour all cards' rule and by-default application selection, slowing down the growth of contactless, or killing it altogether outside transit
Electrical personalisation could become more complex – and payments less profitable – because what is on the card and chip must also be on the POS terminal
The lack of standardisation of where and how the card identifier (credit, debit, prepaid) should be located on the card will make the cardholder's card type details harder for merchants to read on their POS terminals. Confusion, error and cost could be the consequences
POS software could require significant modification and merchants could incur significant staff re-education costs, in order to provide a fully transparent card transaction and to enable consumers to choose which application (credit or debit) to use
Unattended terminals such as those at parking meters or road tolls could require upgrading or replacing altogether, for the same reason
Consumers could become confused by the additional options available, and as a result, revert to using cash
Banking Lite issuers whose products are almost identical to normal current accounts' debit cards could be disadvantaged because they use prepaid BINs, which means the cards must print the word 'prepaid' and not 'debit' on the card
Merchants could add surcharges to certain card types, such as prepaid, at the POS, creating further consumer confusion and a drift back to cash
Visually impaired cardholders could find it a lot harder to use cards with different electronic and visual identifiers
Card fees could increase, to cover the costs of having to re-print cards that do not comply by June 9th and adapt retailers' POS terminals
The interchange fee changes and the abolition of the 'honour all cards' rule were seen by most commentators as being a victory for retailers and the consumer. Retailers fought for almost a decade to get the interchange caps imposed.
In reality, however, retailers and consumers are both likely to suffer more. Not only from a reduction in the choice of payment options available because there could be less money in payments for the payments industry. But also because, through an attempt to give more choice and transparency to consumers and lower costs for retailers, payments is likely to become more complex and expensive for them.
So when reviewing your plans for 2016, be sure to consider Article 10. The future for payments is bright, for sure. But in Europe there are clouds overhead, in the form of Article 10.