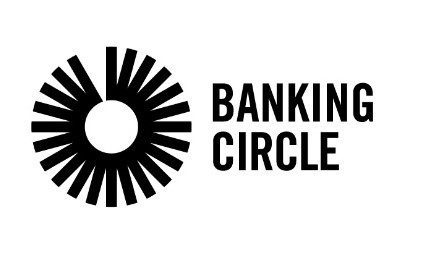 Collaborative SME lending initiative from Banking Circle and Cardstream wins Tech Ascension FinTech Award
www.cardstream.com
London, 21st October 2020 – A panel of industry experts has selected Banking Circle's SME lending initiative, delivered by Cardstream, as winner of the 2020 Tech Ascension FinTech Award for Most Innovative FinTech Solution.
In partnership with Banking Circle, Cardstream is providing its 200+ Channel Partners with access to affordable, flexible business loans. The joint initiative sees the two businesses' platforms technically integrated so that Cardstream can deliver seamless lending solutions without having to build the technology or the solution in house.
The Tech Ascension Awards are grounded in facts and accomplishments, aiming to elevate the companies that are driving cutting-edge, innovative technology that solves critical challenges. Applicants are judged based on technology innovation and uniqueness, market research, performance stats, and competitive differentiators.
Cardstream's CEO, Adam Sharpe, commented: "Winning this award is a clear demonstration of the exciting and important work we are doing with Banking Circle to increase financial inclusion. The solution is helping our Partners to provide their merchant clients with accounts and cash at speed empowering their businesses to prosper. We look forward to working with Banking Circle on other award-winning solutions in the future."
Anders la Cour, co-founder and Chief Executive Officer of Banking Circle added: "We are delighted to have won another award for our innovative lending solution. Banking Circle Lending was launched specifically to help Payments businesses offer their merchants faster, more flexible and more affordable business loan options. Working with Cardstream we integrated the Banking Circle platform to reduce friction and ensure a seamless customer journey from application right through to repayment of the loan."
Banking Circle Lending provides financial institutions with the ability to offer their merchant customers a fast, transparent, flexible, low-cost, and easy-to-manage loan solution. Where once smaller businesses were unable to achieve global ambitions due to a lack of necessary funds, Banking Circle Lending is improving financial inclusion by giving financial institutions the ability to offer SMEs fast access to loans and receivables financing with flexible repayment options.
END
About Banking Circle
Banking Circle is a financial infrastructure provider to Payments businesses and Banks. As a fully licensed bank, free of legacy systems, Banking Circle technology enables payments companies and banks of any scale to seize opportunities in the new economy – quickly, at low cost and in line with high standards of compliance and security – with direct access to clearing that bypasses old, bureaucratic and expensive systems.
Banking Circle solutions are increasing financial inclusion. From accounts to lending, international payments to settlements and FX to compliance, Banking Circle technology is helping thousands of businesses transact across borders in a way that was previously not possible.
Banking Circle is owned by EQT VIII and EQT Ventures in partnership with Banking Circle's founders. Headquartered in Luxembourg, Banking Circle has offices in London, Munich, Amsterdam and Copenhagen.
For further information and interviews please contact the Banking Circle Press Office:
Wendy Harrison – Harrison Sadler
T: 0208 977 9132
E: bankingcircle@harrisonsadler.com
About Cardstream
FinTech success Cardstream is the UK's largest independent provider of white label payment software and services. Its mission is to become the global standard for white label payment provision. Everything the company does is designed to give its partners the freedom, flexibility and control to deliver the unhindered achievement of their business objectives.
Cardstream's breadth of relationships, advanced portfolio of features and acquirer independence ensures that its partners can build a payment proposition they control and that delivers the maximum financial return.
For further information and interviews please contact the Cardstream Press Office:
Gary Pine – Chief Product and Marketing Officer
T: 0345 0099575