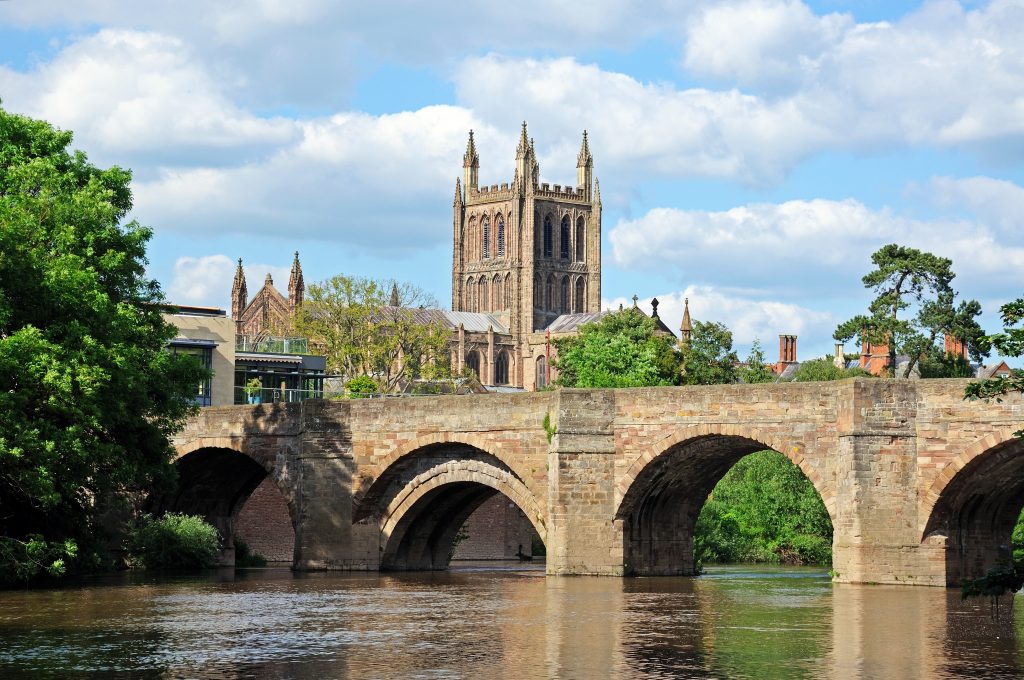 allpay Limited are delighted to have been awarded a contract by Herefordshire Council for the delivery of its Shop Local campaign.
The Hereford-based company secured the contract following an open procurement process to produce prepaid cards – keeping the council's own spending within the county. As part of the £1.35 million project, every household in Herefordshire can apply for a prepaid card before January 31st 2022, loaded with £15 to spend as part of a major campaign to help the county's local and independent traders.
Speaking following the announcement, Tony Killeen, CEO allpay said:
"Herefordshire is a beautiful place to live and work and we have been delighted to partner with our local council on this fantastic initiative giving residents across the county an opportunity to support local businesses.
Our employees have enjoyed developing and manufacturing the Shop Locally prepaid cards and feel proud to be able to use the cards themselves in their local towns and villages, knowing that they helped to make the campaign happen. There is a real sense of pride in what we do here at allpay and how it benefits individuals and the Herefordshire economy."
Councillor Ellie Chowns, Cabinet member environment and economy said:
"Herefordshire's fabulous local and independent retailers, producers, traders and hospitality sector helps to make our county the special place we all love, but they've had a particularly tough time during the Covid pandemic. The Shop Local prepaid card is the catalyst to help kickstart economic recovery giving residents an incentive to visit local shops, restaurants and businesses."
The fast-growing fintech company, established in Herefordshire in 1994 with only two clients and four members of staff, now boasts world-class offices that, remain headquartered in the county. allpay Limited is one of only two card manufacturing facilities in the UK which, has enabled them to provide their award-winning bank cards to clients ranging from leading challenger banks to Housing Associations and Local Authorities across the UK.
Following a successful launch, the campaign has seen almost 59,000 cards ordered with over £870,000 of funds loaded. Initial reports available show that almost £280,000 has already been spent at an average transaction value of just under £11.
Councillor Ellie Chowns continues:
"Several studies have shown that money spent at a locally owned business stays in the local economy and continues to strengthen the economic base of that community. We wanted to encourage everybody to use the card to support locally based and independent traders, retailers, and service providers where possible. By connecting residents with their local shops and traders, we hope to have also helped people become more connected to their local community, by meeting new people, discovering new activities, finding places to visit and groups to be a part of."
"The run-up to Christmas was a key period for Herefordshire's economy including many local and independent traders. By incentivising residents to Shop Local at such an important time, the council hoped to boost overall spending with the local business community both in the run-up to Christmas and beyond."
The prepaid scheme benefits from the ability to being able to restrict its use. The shop local prepaid card will be declined in places such as off-licences, betting shops, lotteries, and casinos with a full list of restrictions sent out with each card.
–ENDS–
About the allpay prepaid card
The allpay prepaid card is issued by allpay Ltd pursuant to license by Mastercard International Incorporated. allpay Ltd is a company regulated by the Financial Conduct Authority (FRN 900539) for the issuance of electronic money. Head office and registered address: Fortis et Fides, Whitestone Business Park, Hereford, HR1 3SE (Company No 02933191). Mastercard is a registered trademark of Mastercard International Incorporated.
Article by allpay Limited