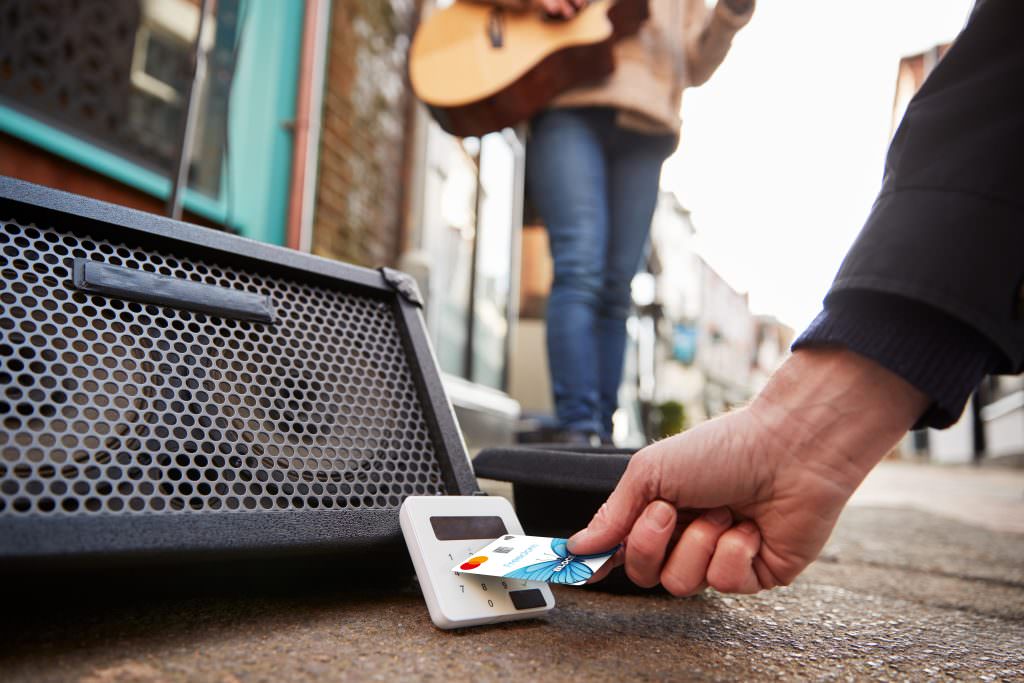 Ambitious Danish fintech Blocser has partnered with top UK card manufacturer allpay.cards with designs on the fast-growing gig economy.
Blocser has pinned their Butterfly Card to one of its biggest market moves yet – the UK offer to the near 5million now estimated as working in the nation's gig economy.
Butterflies, says Blocser founder and CEO Henrik Danbjørg, are those who "dare to work on their own and only collect what they need".
allpay.cards took that on board – and the butterfly took flight.
"At allpay.cards, we understand the importance of card design and the impact it can have on the market. Our designers created a wide range of stunning design options, all of which enhanced the card with multiple printing techniques, bringing the butterfly to life," said Emily Lovelock, Head of Sales, allpay.cards. "We are excited to be working with Blocser and look forward to supporting them through their launch," she said.
From the off, Blocser's offer has backed those working beyond the 9-5 model with an account, payment card, billing tool and digital business card. To draw a direct comparison with the gig economy, Danbjørg says: "Think of us as a ridesharing service but instead of rides you sell your work – build your work-life one deal at the time."
"We will help you find customers and use all the great free online channels that exist today if you are looking for extra income selling your skills and time directly to others." For a fintech offering a full range of solutions, Blocser believes cards still have a hold.
"You will find many advocating the death of cards. In China they pay with face recognition, Apple pay and Google Pay converts smartphones into payment vehicles and wearables are on the rise as well – but the fact is that card payments hold a huge proportion of payments," says Danbjørg.
"It is universally accepted and with the rise of Fintech, it has become a cornerstone of a lot of the new valuable services offered to freelancers, cross border workers, ex-pats and everyone else who is marginalised by traditional banks. "Cash is declining and the first ones to get hit by that are people who would normally get paid in cash – primarily "The blue-collar freelancers".
"These people live from gig to gig, the absence of a monthly paycheck makes them irrelevant to banks and Tax authorities struggle to collaborate with them – they get marginalised… stigmatised… underserved…"
Blocser's partnership with allpay.cards offer the UK gig market transition support allowing digital payments directly to the Butterfly card.
Those payments are pitched as instant and fee-free between blocsers. "And it will feel like cash because they get a card they can use in more than 30 million stores and three million ATMs," says Danbjørg. Michelle Pacey, director of allpay.cards said getting ahead of the gig economy is one of the biggest challenges facing UK fintech. "Our work with Blocser demonstrates what can be done with cards as the sector rises to this challenge – a challenge we're ready to lead on at allpay," she said.
-ENDS-
About allpay.cards
allpay.cards offers the full end-to-end physical card solution, from initial card design, through to delivery to the cardholders. The manufacture and bureau processes are managed at the UK Mastercard and Visa accredited, PCI compliant site.
Onsite expertise in design, manufacture, EMV technical, logistics along with a dedicated account management team ensures a smooth launch and ongoing services. Highly experienced in supporting some of the biggest names in the industry, along with strong processing and issuing partnership makes allpay.cards partner of choice.
Please visit: https://allpay.cards/