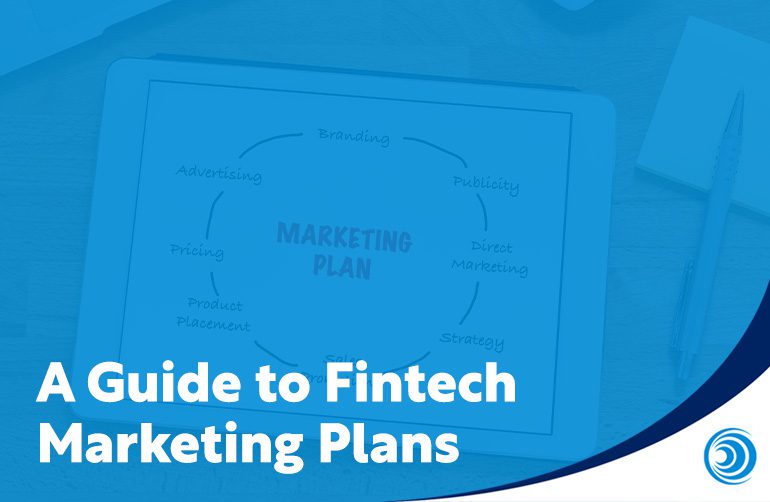 Before implementing any marketing activities, it's important that your fintech has a marketing plan in place.
Unsure of what a marketing plan is and why it is important to have one? Read our ultimate guide to creating a fintech marketing plan.
What is a marketing plan?
 "A marketing plan is a strategic roadmap that businesses use to organise, execute, and track their marketing strategy over a given period."
                                                                                                                (HubSpot)
Your fintech marketing plan should outline, in detail, the outreach and campaigns that are going to take place over a set amount of time, using SMART (Specific, Measurable, Achievable, Relevant, and Timely) objectives.
It should also include how you are going to measure and report on the campaigns; whether that's weekly, fortnightly, monthly, or bi-monthly.
Marketing plans vs business plans
The main difference between a marketing plan and a business plan is that a business plan covers all activity within your fintech, not just the marketing.
A business plan should encompass your fintech's overall business goals and strategy. Ensure that it includes your financial plans, buyer personas, products/services, marketing, and operations; as well as how they all align together to meet your business goals.
Your business plan should typically cover a much longer period in comparison to a marketing plan. The average lifespan of a business plan is five years, compared to a marketing plan which is anywhere between one to three years. Your fintech's business plan should rarely need to be updated unless there has been a significant change to your unique selling proposition.
It's important to note that your marketing plan should be linked to your business objectives. Think about the future of the company, as well as how the marketing activities will fulfil your business objectives.
Marketing plans vs marketing strategies
Your marketing strategy and marketing plan aren't interchangeable, but they do work together in harmony to perfect your marketing activities.
Your fintech's marketing strategy should be at a top-level.
The marketing strategy outlines the product and/or services you are offering, how you are going to deliver it, and how your marketing activities will help contribute to your wider business goals (i.e. the goals outlined in your business plan).
Your marketing strategy should include:
Background information about your business goals
Market analysis
Target audience
Competitive analysis
Service offering and USPs
Messaging
Having a good sense of your market positioning will allow you to create a more competitive and effective marketing strategy.
Your marketing plan, on the other hand, is more tactical and is driven by your marketing strategy, providing the steps you'll take to achieve your more broader marketing goals.
A detailed proposal explains what you will do, how you will do it, when you will implement it, and how you will measure the campaign's success.
A fintech marketing plan will help guide your campaigns in the right direction, align your marketing with your brand values, and ensure that any future campaigns are more developed and targeted.
Why are marketing plans important for fintech?
You may be thinking, why is it crucial for my fintech to have a marketing plan?
Research shows that businesses with marketing plans are 365% more likely to succeed. Having identified their objectives and goals, they are more organised and have a strategic direction.
Creating a marketing plan will help paint the bigger picture of your business goals and create strategic direction.
In turn, helping increase your marketing team's focus, productivity, and consistency. Clarifying your marketing goals will help your staff know their own and each other's responsibilities, allowing for a more streamlined and effective approach.
With over 9,323 fintech start-ups in EMEA in 2021 alone, a marketing plan is essential for a start-up in the accelerating growth stage, as they need a competitive edge in an overcrowded market.
Types of marketing plans
Depending on your different marketing objectives, you will need to create a tailored marketing plan for each.
Let's dive into the different types of marketing plans…
Product launch
A marketing plan for a product or service launch should be more specific and targeted.
It should include a detailed breakdown of your top-level strategies, tactics, and the specific content you're planning to promote, such as social media posts or blogs.
Your main goal is to successfully introduce your new product/service into the market – and a detailed marketing plan will help you do just that!
After outlining an extensive marketing plan, Unlimint triumphantly launched its banking-as-a-service product as well as new banking and card offering. The new offering listens to its customers' pain points by allowing them to customise elements of the programme using over 150 APIs and crypto-to-fiat conversion services.
Time-based
A timely marketing plan will organise campaigns based on when they are expected to launch, rather than the content included in them.
This approach is useful when wanting an overview of the upcoming campaigns over a given period, typically per annum.
By outlining your annual marketing plan, you can show how you will measure your success and report on it.
Social Media
Social media marketing is a vital driver of a company's marketing goals. It builds brand awareness whilst showcasing your fintech's vibrant personality.
Your social media plan is a blueprint for your social media activity. It outlines your social media campaigns and content and determines how you will measure the success of your social media marketing efforts.
We would recommend creating a weekly or fortnightly social media plan to maximise your marketing efforts and implement timely, relevant trends.
There's no doubt that Cleo is doing social media right! The budgeting app uses its social media to resonate with its Gen Z target audience. They create payments-related memes to add humour and build a rapport with the younger demographic that they are targeting.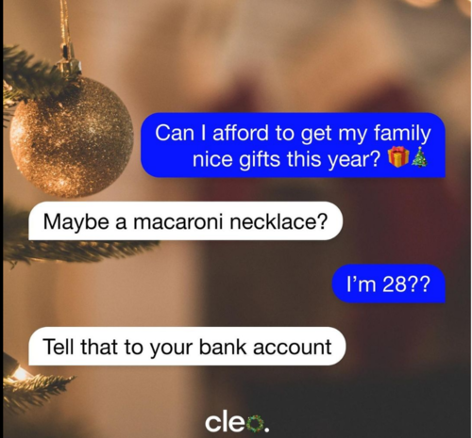 The benefits of having a fintech marketing plan
Like all marketing activities, an effective marketing plan will help boost overall engagement and the development of your business goals.
But what exactly are the benefits of having one?
Measurable goals
An effective marketing plan will outline SMART goals, timeframes, and activities.
Measure what you have accomplished throughout your campaign and compare it to the goal you originally set; allowing you to see if you have met your targets, and if not evaluate why that may be.
By refining your marketing plan and fine-tuning your approach, you will be able to produce better outcomes the next time around.
Identifies your target market
Through segmentation, your marketing plan will enable you to identify your ideal customer(s) as well as understand their pain points.
One of the most common pain points for fintech customers is a lack of trust. Trusting a financial institution with their finances is a delicate matter so it's important your fintech presents themselves as someone they can have confidence in.
Through your marketing plan, outline marketing messages and campaigns that will address your customers problems and wants in a valuable way.
In the example of building trust, ensure your marketing is personal and aids in building a rapport with the customer.
Identifies your competitors
An effective marketing plan will begin with a SWOT Analysis – a study of your strengths and weaknesses, as well as external opportunities and threats.
Your competitors are typically identified in the threat component of the SWOT.
By analysing the businesses you consider to be your competitors, you can determine how to improve or develop your marketing channels to be more favourable in comparison to them.
With that in mind, you can implement any key takeaways (such as the type of content they are posting on social media) from what your competitors are, or aren't doing, into your plan – giving you a competitive edge.
Defines your unique selling proposition
When creating your plan look to define how you will position your brand, products and/or services in comparison to your competitors.
By strategically presenting your marketing activities, your marketing plan will help demonstrate that you are unique and how you are preferable to your competitors.
Conclusion
Your fintech marketing plan should act as a roadmap to how you execute your marketing endeavours.
Not to be confused with a marketing strategy, your marketing plan should work in harmony with your strategy to guide your marketing activities in the right direction.
By implementing a marketing plan, your marketing activities will become more organised and streamlined, allowing for more effective marketing overall.
Your fintech should have a plan for each stream of marketing they are endeavouring in – whether that be social media or a more holistic annual plan.
Marketing plans benefit your business in many ways, and not just by boosting brand awareness and engagement! They help you to identify who your competitors are as well as highlight your USPs.
A marketing plan is incremental to fintech scale-up growth. Not sure where to start? We can help! Blue Train Marketing is a full-service marketing agency, with expertise in everything from SEO to branding and messaging. If you need assistance curating a tailored marketing plan to your business needs, get in touch.