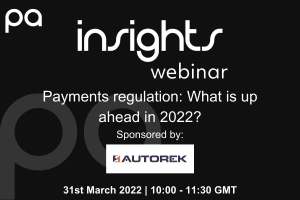 The regulatory pressure on payments firms continues to grow year-on-year. In 2022, we can expect to see a particular focus on some key areas such as customer communications, Anti-money laundering protocols, SMRC, Operational resilience, governance and control measures and Safeguarding regulations.
Until now it has been relatively easy for EMIs to operate with elementary governance and control measures to safeguard customer funds, often relying on basic, manual processes. However, as the industry comes under greater scrutiny, regulators will expect more strict and transparent plans and controls in place to segregate customer funds more effectively.
Safeguarding is a fundamental process to mitigate consumer risk, and recent cases such as Premier FX have brought to life how important this is. As such, the FCA have every reason to further develop these regulations and encourage EMIs to strengthen their middle and back-office systems to ensure timely, accurate and transparent segregation of client funds.
The basic Safeguarding, governance and control strategies firms currently have in place will certainly fall short as the payments industry continues to expand and consumers adopt its digital payment methods.
Tune in to learn how other firms are anticipating the future of regulations for EMIS and to gain key insights from our expert speaker line-up on how your organisation can ensure compliance.