Advisory Board Nominees 2022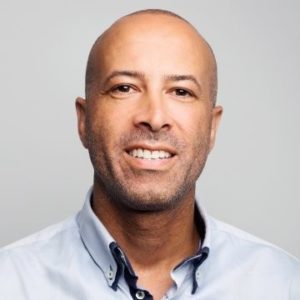 Why do you want to become a member of The Payments Association Advisory Board?
have worked in the payments industry for more than 23 years and through my professional career I have experienced a considerable amount of change and the challenges that the industry has faced. Through the lessons learned, I believe I can make a positive impact and significant contribution through The Payments Association and to the wider financial services industry. 
There are some of significant regulatory and compliances challenges facing the payments industry today and in the future.  I have first-hand experience of how these can impact and have impacted both business and consumers.
What do you see as the main challenges The Payments Association should focus on in the year ahead?
The transition from PSD2 to PSD3 what the revision will mean for the payments industry
BNPL & Crypto-assets regulations – Updates, agreements & customer protection
Rise of Cross Border Payments – C2C, B2B, B2C
Blockchain and how this can be utilised in the payment industry
Open Banking Challenges & Trends – more competition needed
Challenges for payments in Web3.0
Emerging Markets & growth factors
APMs why are they important
CBDCs and the impact of digital currencies
What will you bring to the Advisory Board?
I have a great depth of knowledge from a corporate perspective dealing with consumers, businesses and regulatory bodies, such as the FCA, in the financial services industry. This ranges from acquiring, BNPL, crypto, cross border payments, banks, remittances.  
My experience allows me to have a varied perspective from a consumer, corporation and regulation. These elements combined will provide a level and measured view which takes into account the complexity of the payments landscape.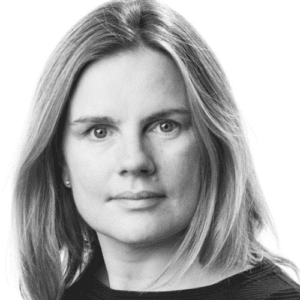 Chief Strategy and Partnerships Officer
Why do you want to become a member of The Payments Association Advisory Board?
Payments never sits still – it is a continually evolving and innovative sector with a collaborative and intertwined ecosystem like no other industry. By working together with the members, other Advisory Board members, our regulators and other key industry stakeholders, I want to help drive payments forward though continued innovation and collaboration. The Payments Association is key to the whole process, acting as the glue that keeps the industry in sync and progressing and influencing the topics that benefit us all.
As an industry we have diverse needs, but our needs are often best served if we can come to consensus on key points and represent those to the regulators in an aligned way. That consensus is best delivered through collaboration and engagement, ensuring the best outcome for companies, consumers and regulators is achieved.
The Payments Association is an extremely influential community in payments, and I am fortunate to already work directly with a number of members – either directly via our partnerships at PPS (which has strong relationships with Mastercard, Form3 and others), or via a number of cross-industry groups in which I participate, including the Strategic Participant Group advising Pay.UK on the New Payment Architecture and the Digital PSP, and Payments groups at UK Finance.
By participating in the Payments Association Advisory Board, I will actively engage in discussions and be a significant contributor to the thought leadership, helping to understand and respond to future challenges driven by regulations or the continually changing industry landscape. I am excited about the opportunity and hope to influence the topics that matter to significant contributions the Payments Association Advisory Board and its members.
What do you see as the main challenges The Payments Association should focus on in the year ahead?
It is an exciting time to be in payments – the diversity of new technologies and business models provides opportunities for both new and established businesses. However, we are all balancing this growth against the increased regulatory and security requirements on top of the need to fulfil our duties to the consumers and businesses we serve. I want to work with the Payments Association on 3 key challenges where I believe a collaborative, pan-industry approach can contribute to an industry that works for all:
1. Learning as an enabler for sustainable change
The pace of change has increased and the war on talent means we need to ensure the people that influence our industry at all levels have the knowledge to develop new innovations both quickly and securely. I want to work with the Payments Association to increase its training capabilities and promote and contribute to the excellent Insights webinars.
2. Financial crime and potential impact on inclusion efforts
We need a laser-focused response to the various initiatives in the UK that concentrate on App push payment fraud – including UK Finance and Pay.UK Data sharing initiative, PSR Reimbursement proposals and publication of the App push payment fraud rates. These will increase friction at onboarding and during payment processing. I want to work with industry colleagues and regulators to ensure the most vulnerable customers (who often hold accounts with Payments Association members) are both protected from scams and also not subject to disproportionate friction so that they can continue to access and use their accounts.
3. The rise of account-to-account based payments
Many Payments Association members are well placed to support the rise of account-to-account-based payments. We already see that 2% of Faster Payments are started via PISPs. As we support the growth of this market, we will need to ensure we can maintain consumer and merchant confidence in the schemes that emerge.
What will you bring to the Advisory Board?
I joined PPS in 2009 and have driven for a number of key initiatives that have contributed to the period of 20X sustained growth driven by market leading positions in Fintech and Corporate Payments. including the connection to UK Faster Payment scheme and SEPA payment scheme in Europe. In 2021, PPS served over 220 client programmes across 30+ countries worldwide and processed in excess of 2.5 billion transactions. My current role at PPS is Chief Strategy and Partnerships Officer where I am responsible for the development and execution of the strategies and new initiatives and working with new partners that drive business growth. Prior to joining PPS, I was a consultant with Accenture and worked with a variety of clients including BP, BT, Cisco, HP and Microsoft.
Payments involves detail I read the rules, the consultation papers and engage with both a detail and strategic view on the operational and technical impacts of the changes we face as an industry. I also have a wide network outside the Payments Association members, which is developed through my role cultivating partnerships for my own company, PPS. wherein this role I regularly speak to existing and emerging payments providers, as well as through the cross-industry groups I participate in.
I actively contribute to the industry through participation on a number of key cross-industry initiatives. I am a member of the Strategic Participant Group for the New Payments Architecture, advising the Pay.UK scheme on various elements of the programme. As one of the very few non-banks on the Strategic Participant Group, my role is to represent new/smaller participants. I am keen to engage with Payments Association members to ensure we have a wider breadth of views represented and ensure as many businesses as possible can benefit from this new infrastructure.
I commit to attending all Advisory Board meetings, and to being a Project Mentor. I would, along with the PPS team, provide content and be involved in the Payment Association deliverables and workstreams. I personally will commit the time necessary to ensure all the Advisory Board aims are met.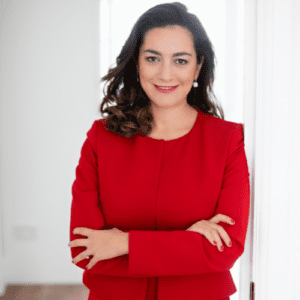 Why do you want to become a member of The Payments Association Advisory Board?
– Opportunity to contribute to the strategy and direction of Payments industry advances
– Provide perspective on trends and impact of blockchain and crypto in Payments
– To give back to the industry and provide diversity to the Board as a female leader
What do you see as the main challenges The Payments Association should focus on in the year ahead?
1. Skills and diversity gap
2. Regulation (especially on emerging technologies like blockchain)
What will you bring to the Advisory Board?
Diverse and international perspective from a background spanning corporate banking (HSBC), payments technology (Mastercard), and fintech (Ripple), together with insights into the payment applications of emerging technologies/infrastructure including Blockchain/Crypto, AI, real-time payments and Open Banking.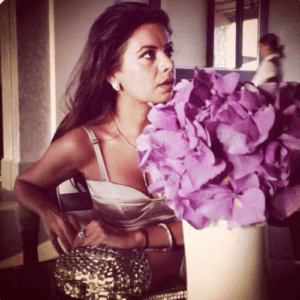 Why do you want to become a member of The Payments Association Advisory Board?
I would like to represent the female founders and women in the fintech space. I believe i can highlight issues we face and create a community that can support the minority with access to mentors and handle issues such as access to funds for female founders and how to activate a stronger mentorship program within the association for all.
What do you see as the main challenges The Payments Association should focus on in the year ahead?
Bridging the dialogue between the FCA & the alternative payment / investment companies
What will you bring to the Advisory Board?
A different point of view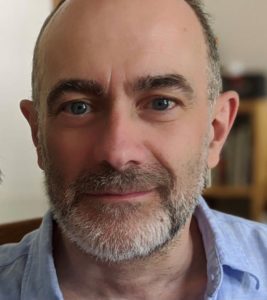 Why do you want to become a member of The Payments Association Advisory Board?
I bring multi-industry experience at a global level spanning over 35 years, and have lived through the 30 yr digitisation cycle of both the telecoms and media industries, at times at the forefront. The parellels with the financial/payments sector, which is in the early stages of digitalisation are clearly visible and my strategic mindset and broad knowledge can help guide the association through this major transition.
What do you see as the main challenges The Payments Association should focus on in the year ahead?
Key Challenges are : (1) Setting out an achievable pathway to meet the G20/FSB Targets (2) Decveloping a market framework by which Pay by Bank is an effective alternative to Card Schemes (2) Improving collaboration and participation of the larger banks at a global level
What will you bring to the Advisory Board?
Governance/board experience. Advisor to GDCA (US Industry Association for Digital Assets/Stablecoins) Thought leadership in the areas of, DLT's, CBDC's, X-border Payments and Market structure changes driven by digitisation. Plus of course time as required…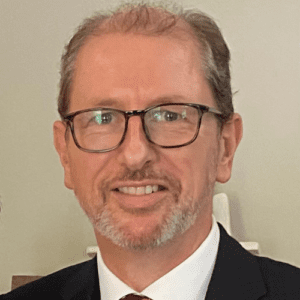 Why do you want to become a member of The Payments Association Advisory Board?
I'm considered by some as Payment 'veteran' however I feel that I'm learning every day and have a passion to propel my curiosity for all things payments, into the industry. I'm committed to driving change for customers and businesses that rely on our services and I have a track record in delivery of key services such as Faster Payments, Contactless and card based wallets to strategy for the future in the form of the blueprint from the Payments Strategy Forum. I moved back into a commercial bank to be closer to the customer and recognise the power of the network effect of the payments community in driving true evolution and value for UK PLC.
What do you see as the main challenges The Payments Association should focus on in the year ahead?
We face a world of growing inequity, challenges in investment and customer disillusion, alongside accelerating technological capability and opportunity to address multiple demands. But to match solutions with problems, we must grapple with ethical, philosophical and societal dilemmas. Just because we can do things is not reason in itself to do them – we need to be clear on the benefits and on the ability to bring true inclusivity into our transactional revolution. How should or could we move forward with digital currencies, alongside the necessary stability and ubiquity of traditional services and products is a contemporary challenge that touches on so many dynamics it connects to interoperability, to standards, to economic realities and forms part of the challenge in charting effective strategy from here.
What will you bring to the Advisory Board?
I believe I can bring experience built from the realities of effecting change and managing scale delivery of services at domestic and global scale. At the same time, I can offer optimism in what we can achieve tempered with a practitioner's reality of what works and doesn't. I have a history in the industry and a network across it which I believe can be leveraged and developed for the benefit of the association.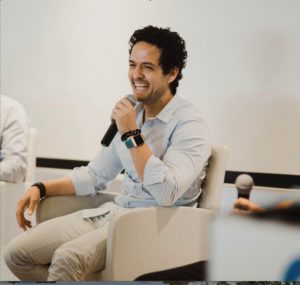 Michael Christos G. Charalambides
Why do you want to become a member of The Payments Association Advisory Board?
It will allow me to both learn and contribute towards the future of our industry! My professional position and company under my governance, is expanding on a global scale and the UK is an important milestone for us. Via our global composition and UK presence, we will be able to cross-pollinate the two worlds, creating osmosis for a smoother global framework!
I believe that we should have multiple focus points internally (like efficiency of regulators, willingness of banks and service providers to process new and existing business), while abroad we should strictly focus on big commonwealth countries and the upcoming Westernised Arabian world!
What do you see as the main challenges The Payments Association should focus on in the year ahead?
Ensure that our industry will keep investing in the UK, contributing to the GDPR of the country which is heavily hit by inflation! Also, its important to understand the key role of the UK in a global arena as a hub of services. The current position and culture of the UK regulators do not encourage this, leading to less "exports of services" hitting the economy to its knees. Furthermore, a competitive framework encompassing traditional banking means with fintech, regtech and blockchain services, will empower the UK in becoming a transatlantic bridge between the EU and USA. On a final note, targeting specific industries, markets and jurisdictions connected with the UK commonwealth or international trade, are a must and this is part of my political background that would enrich our BoD.
What will you bring to the Advisory Board?
More international members, political connections, global market vision and legal expertise. My time allocation will be based on the strong agenda of the BoD to create a culture where things will and must be done. Time allocation comes with passion, vision and discipline…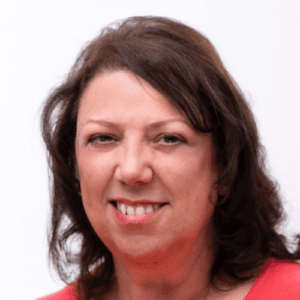 Founder & Global Ambassador
Why do you want to become a member of The Payments Association Advisory Board?
I have over 30 years experience in payments processing and card issuing and believe I can bring my knowledge to the PA to help guide, support and advise.
I have worked for Amex, Mastercard and Visa in a variety of roles and at mastercard was responsible for the ideation and development of, what is today, their flagship product MDES. I understand the complexities of the payments world from both a technology and commercial perspective and I used that knowledge, along with a lot of learnings at the same time, to create the solution for ApplePay/GooglePay (and other wallets) that we all know as tokenisation.
On the back of this I founded DIGISEQ in 2014 and have run the business to the point of achieving investment and as a result I am now able to devote more time and energy to external projects and organisations and make a difference.
I am a very strongly for diversity and equality in the ecosystem and believe everyone should be serviced by the payments industry.
With all this in mind I would like to become a member of the board to share my experience and be influential in shaping the industry.
What do you see as the main challenges The Payments Association should focus on in the year ahead?
I believe some of the main challenges for the PA are around the intersection of identity and payments, how this should or could be played out and directed to the common good.
In the same context I see believe that combatting fraud in payments and helping to provide guidance to, and disseminating information from, not only the members but external parties including the government and technology providers
I also think as the organisation grows – which it is – that it rises to the challenge and keeps its values of community and sharing.
What will you bring to the Advisory Board?
I will bring my energy, knowledge, enthusiasm and a minimum of 1 day per month with an expectation of more to include the board meetings and tasks as required to support the industry to move forward. I have a vast network and a good reputation within the industry that comes with me.
I am both an entrepreneur and have worked in some major corporates so I can bring the mindset of both parties to the table as part of discussion and awareness of impact that ideas, needs and solutions will have on the different types of organisations.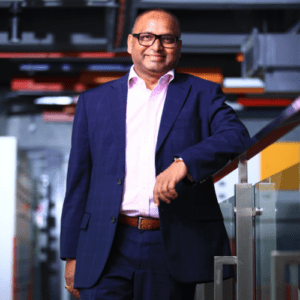 Head of Synechron Payments
(former CEO, co-founder & dy. chairman for Attra, now a Synechron company)
Why do you want to become a member of The Payments Association Advisory Board?
Attra, a cards & payments services company, now a part of Synechron global has been servicing banks & financial institutions globally with a pure focus on the cards & payments domain for 27 years to date. As a company, I have been fortunate to be a part of the constantly evolving payments landscape across geographies having worked with 100+ financial institutions (from small to globally recognized players) in their quest to stay abreast of and innovate means to better service consumers while finding ways to remain relevant in the breakneck pace of innovation that payments has witnessed. At the same time, I have also had to work towards ensuring that we, as a company, remain relevant and adapt our skillsets, focus and investments on people and technology.
The PA Board provides a unique opportunity to collaborate with seasoned payment professionals serving the industry in various significant capacities. As a part of the PA board, I hope to share my experiences, particularly from the perspective of our global customers, while also taking a cue from the other members of the board and learning from their experience.
What do you see as the main challenges The Payments Association should focus on in the year ahead?
Real time payments is the key theme that most markets are moving towards with a variety of payment modes such as Request to Pay, proxy payment services, QR code based payments etc. This is tied into the need for payments to become increasingly interoperable with a driving global standard, viz, ISO20022. The main challenge that banks would need to resolve in the years ahead is to enhance their platform to meet regulatory requirements around interoperable real time payment rails on the back of ISO20022 compliance. This, I would think, should be one of the main themes of focus for The Payments Association in the year ahead.
What will you bring to the Advisory Board?
I have been fortunate to witness the payments revolution through the early 2000's through EMV, chip and pin compliance followed by increased focus on information security and eventually into themes such as data privacy and more recently, towards data localization. I would be in a position to represent the themes on payments that we, as a company, witness on behalf of our global client pursuits.
I acknowledge that this forum would require considerable investment of my time for deliberation and potentially multiple face to face meetings & conferences. I am happy to commit to my physical presence for the meetings at least 4 times in the year with commitment to also participate on calls and conferences as may be required from time to time.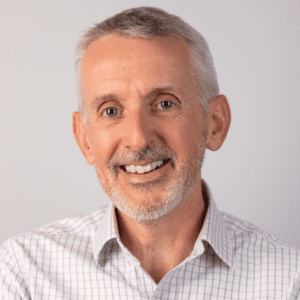 Stanchion Payment Solutions
Why do you want to become a member of The Payments Association Advisory Board?
My main motivation would be to contribute in some meaningful way to growing and enhancing the collaboration between the many distinct and different organisations that constitute the payments industry.
During my 20+ career in the payments industry so far, I have never experienced the current rate of change and innovation in the way society transacts and consumes financial services. There are a multitude of opportunities across the different market segments and a proliferation of new market entrants creating value streams that has never been seen before.
Within the context of this growth and diversification, it is clear that co-ordination, collaboration and education is needed if the industry is going to fulfil it's potential. I believe The Payments Association is ideally placed to play this role and have done so successfully in the past already.
More specifically, I'm very interested in the idea of creating a sustainable ecosystem across the marketplace. Our ability to shape the future of the industry is critical if we are going to succeed in meeting the expectations of our customers, our shareholders, and our employees. It is a significant responsibility that should be embraced and prioritized. Perhaps my involvement on the Advisory Board can contribute to a future worth working towards.
A part of my motivation also comes from seeing the work done by The Payment Association first hand. Since Stanchion became a member at the start of 2022, I have had insight into the effort made around the various initiatives and found the professionalism and enthusiasm of the association contagious, perhaps even inspiring. It is the type of environment that any payment professional wants to be part of.
Lastly, closer involvement will undoubtable be a learning experience for me. Given the breadth of the industry there are always new ideas and concepts to be exposed to. Perhaps more importantly, there is always new ways in which to interpret the payments world around us. I'd be keen to share my ideas and thoughts around current trends, strategies, and priorities. Conversely, I'd like those ideas and thoughts to be challenged and to hear alternative views and interpretations. The output of those type of engagements inevitable enriches all involved.
In summary, I believe that serving on the Advisory Board presents an exciting opportunity to contribute in a meaningful way at a time when a great deal of guidance is necessary. I hold the association in high regard, belief in its goals and objectives and have a strong conviction that it can make a real difference in strengthening of the payment industry.
What do you see as the main challenges The Payments Association should focus on in the year ahead?
I believe the biggest challenge is keeping up with the rate of change in an industry that has so many different roles players and competing priorities.
There seems to be a daily stream of information about changing consumer behaviour, regulatory direction, new technology trends, security concerns and new market drivers. Being able to connect the dots and discern which data points are valuable and insightful is a significant challenge to all market players, but even more so for an organisation like The Payments Associations that aims to lead and shape the market.
The members of the association expect the noise in the market to be filtered and distilled into insights that can impact their own strategies and long-term planning. This is not an unreasonable expectation and will should be a key deliverable on an ongoing basis.
It goes without saying that the association should continuously strengthen its voice and influence in the industry regulatory bodies as well. All of the members of the association have to operate in some way within the industry rules and regulations, all of which either strengthens the market place by providing structure, or is an obstacle (even if just temporarily). However, the industry's ability to embrace the rate of change in payments will increasingly be limited by the regulatory forces unless organisations like The Payments Association can bridge the gap by contributing effectively and collaboratively to the regulatory processes. I do acknowledge that a great deal is already being done in this area (with members having access to the FCA and Bank of England through defined channels), but I have sense that the pressure to fast track these processes will increase.
What will you bring to the Advisory Board?
I currently manage a global team of payment experts and have insight into the trends and challenges from across APAC, Europe, Africa, ME and the Americas. This is Coupled with more than 2 decades of personal experience in the payment industry, in several different markets across, Europe, the Middle and Africa, I bring significant insight into the Switching, Card Issuing and Acquirer space specifically.
I am comfortable to spend roughly 4 hours each month contributing to either Advisory Board meetings, in working groups, reviewing documentation or other meetings as required.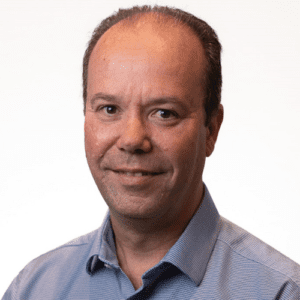 Head of Payments Services & Technology
Why do you want to become a member of The Payments Association Advisory Board?
The Payments Association brings together a diverse range of firms from across the payments spectrum and adds real value in its project and research work as well as taking the payments message to key stakeholders and policy makers.
The payment industry faces a vast range of fast-moving issues and opportunities
the pace of technology change and scale of regulatory intervention is unprecedented and offer great opportunities to enhance customer propositions – but also many pitfalls.
The PA is an increasingly influential voice in addressing these issues domestically and beyond. I bring a breadth of global perspectives from fintech start up, Charities and scale infrastructures like SWIFT to payment enablers like NatWest.
The PA's diverse membership and interest in fintech, makes it an exciting and impactful organisation.
Working for the largest scale player in the UK payments market, I understand the challenges of keeping the lights on in a systemically important payments enabler whilst at the same time constantly innovating and bringing new services to market. At NatWest we are transforming and modernising our technology stack while meeting regulatory compliance requirements and delivering value for customers.
I bring an in-depth understanding of how technology supports businesses to deliver responsible innovation for customers as well as an understanding of the challenges faced by fintechs and established players in the market. It would be an interesting challenge to bring those skills to support the PA's development.
What do you see as the main challenges The Payments Association should focus on in the year ahead?
The PA needs to continue to establish itself as a credible and strong voice in the payments community. It needs to rapidly put in place the systems and support mechanisms to enable growth, as well as building out its network of members in the UK and overseas.
The UK and international payment industries are at an extraordinarily dynamic stage in their history. There is a real need to be responsive to a diverse set of drivers including:
• End Customer expectations – Secure, Available & Immediate
• Focus on Standards and Regulation – Access, Resilience & Customer Protection
• Advances in technology that support an 'always on' economy – Digital, Cloud, Blockchain
• The move to instant or near real time clearing & settlement – New Liquidity Models
• An expansive ecosystem of new participants – Increasing Innovation and Competition.
The PA needs to be across these issues if it is to support its members effectively. Keeping ahead of the curve in digital currency through Project New Era will place The PA in a market leading position for the deployment of a stablecoin pilot.
Maintaining and extending relations with the regulators and continually influencing policy at the highest level will be essential for national competitiveness as well maintaining international trade relationships and standards.
The PA cannot be complacent. It must strive to show its value to its members.
What will you bring to the Advisory Board?
If successful, I would bring twenty-five years of globally recognised payments leadership and experience to the role and the blend of technology run & change expertise coupled with a business and product development background.
I have extensive experience in payments, both internationally and in the UK, across traditional banks such as NatWest, Commonwealth Bank of Australia (CBA) and big fintechs, working for PayPal in Australia and California. I'm very familiar with major infrastructure developments such as the National Payments Platform in Australia and that expertise carries across to the development and implementation of NPA in the UK.
Technology Strategy – the lens of a CIO:
As an accountable leader of a systemically important payments bank, I must ensure availability, resilience, compliance, and deliver each through collaborative and connected behaviours. In line with my Board role at NPP Australia Ltd, I am able to provide direct insight into the rapid development of payments technology, consideration of standards and assist the Board to establish a clear view on the strategic direction of the industry.
Systemic stability – instilling confidence:
Since returning to the UK to lead Payments Services & Technology at NatWest, I have successfully driven a reduction in impacting payments incidents by more than 70% and have instilled compliance with CPMI requirements. I bring a strong lens on risk behaviours and compliance, which will enhance the credibility of the PA in the eyes of a range of stakeholders.
Standards and Regulation – empowering competition:
The PA's engagement with regulators is critical to its success. In my role on the Board of NPPA and my role at CBA, I maintained frequent engagement with the Governor and Deputy Governors of the RBA, as well as with the Australian Prudential Regulation Authority. Building and maintaining the trust of these bodies requires credibility, authenticity, and a willingness to collaborate. In the UK I have regular engagement with the Bank of England, especially in connection with ISO20022 / RTGS.
Industry engagement – amplifying the voice of the Customer:
My experience with multiple Governments including Malaysia, South Africa and the UK, has required wide stakeholder engagement as a basis for advocacy on specific outcomes. Being actively engaged in payments initiatives across multiple sectors, permits a perspective across Government, Retail, Mass Transit, Telecoms and importantly market suppliers.
Executive and Board experience – conscious governance:
I am an active a member of various Boards. I have experience of a number of types of boards and strive to understand the business concerned. I have recently become a Trustee of Charities Trust (large payroll giving & SponsorMe provider) in the UK, I maintain a Board seat with Archa Ltd, an Australian payments fintech, and have recently been elected to the global board of SWIFT SC.
As an experienced leader and executive, I have established confidence and trust at Board and senior executive tables for many years. I would ensure that this would continue if successful for this role.
Time:
I would commit to attending board meetings and committees, with absence only in exceptional circumstances. I would devote time to thorough preparation and also attend other events where appropriate.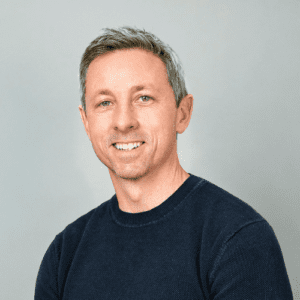 Why do you want to become a member of The Payments Association Advisory Board?
For the most part, I'm a relative newcomer to the payments industry having properly entered the industry in 2018 as part of the launch of my company Toqio. During this time we have seen an explosion of new industry segments and players begin to change the face of how payments work today and into the future. This ecosystem of new banking services and fintech companies is where I built my business and my industry relationships. As an inclusive association the Payments Association will need to navigate how to support the needs of the more established members and this new wave of members. I am in a unique position to be working with a large majority of these newer businesses and will be very capable of providing them a voice at the association.
What do you see as the main challenges The Payments Association should focus on in the year ahead?
The year ahead, and the foreseeable future will see a challenging financial outlook. The PA will need to grow beyond the support we provide to members today, to a more policy driven organisation that works more closely with government and regulators to shape where this industry is moving. The PA has built an amazing community, but as the industry matures and the challenges scale, it becomes increasingly important to look beyond where we are today, and begin focusing on how we lead this industry going forward. This shift cannot leave the behind the camaraderie that has made the PA so successful, but must also recognise the role the PA members play shaping the future of the global payments industry.
What will you bring to the Advisory Board?
First and foremost, I will bring the advisory board energy and commitment. I see every day the amazing companies and innovation that is happening within the payments and fintech space, and I know the potential this has in the world. From the largest multinationals members to the niche innovators who are not yet part of the PA, I'm constantly looking out for how this industry will change. This outlook, and how it will impact the association members is what I will bring most to the Advisory Board. But more importantly, I see the challenges members are coming up against on a daily basis. The market, regulatory, and operational challenges that members will need to lean on the PA the most for support are the insights I'm working with many organisations on a daily basis.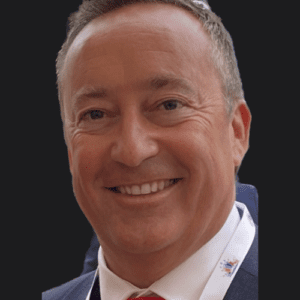 Senior Vice President Fintech, Digital Partners & Government
Why do you want to become a member of The Payments Association Advisory Board?
I've been involved with prepaid and Fintech here at Mastercard for over a decade and its clear to me that this is the most interesting, innovative, and passionate part of Payments.
Yes, there is fierce competition which is a key driving force for continued innovation but also amazing partnerships. Driven by super bright people with an unrivalled desire to succeed and deliver real change for the end consumer, no matter what the needs.
The Payments Association (TPA) plays a critical role across our industry, working collaboratively with all members to help shape this. In my current role at Mastercard, leading Fintech, Digital Partnerships and Government, I am excited by the array of opportunity that lies ahead for our industry and the part Mastercard can play in supporting all ecosystem partners in realising this. The continued "drive to digital" coupled with focusing on a wholly inclusive approach (whether financial inclusion and/or from a DEI viewpoint) is only possible with transparency and collaboration.
I see the PA as critical to supporting all partners, as we can only succeed as an industry if we lean in and support one another. Being a member of the advisory board provides the opportunity to help with our collective goals and make a difference, with impact and purpose. Who wouldn't want to be a part of that?
What do you see as the main challenges The Payments Association should focus on in the year ahead?
TPA will be needed more than ever to guide its members through an ever changing regulatory landscape, and provide the consolidated voice of its members and the wider industry with government, regulators and media (to name a few).
TPA is also aligned to Mastercard's own vision of 'doing well by doing good' and delivering on the ESG and inclusion agenda which is a responsibility, collectively we all need to immerse ourselves in, to ensure we are bringing the very best of our industry whilst making an authentic and significant impact. Again TPA are a driving force for this and now is the time to double down on this effort.
"All things crypto" – Digital Currencies, CBDC's, Blockchain, DLT ………………
"All things impact" – Purpose centricity, e.g. sustainability, inclusion, local authority, diversity whilst keep authenticity core to all actions/deliverables
Emergence and evolution of credit in fintech.
The "enabler" ecosystem – marketplaces (the Creator Economy for example)
What will you bring to the Advisory Board?
Passion. Belief. Intent. Partnership. Thought leadership. Delivery. Action.
I have been committed to TPA and what it seeks to achieve for over a decade and Mastercard continues to be a key sponsor because we believe in the value of working together with the membership to ensure all parties have the same chance to succeed in bringing their visions and passions to life. I'm committed to dedicating the time to help shape our industry for the benefit of all and with the experience I bring with 30+ years' experience of payments covering processor (First Data), bank (Co-operative) and scheme (Mastercard), I can be an active member of the advisory board. From a wider Fintech and payments lens I believe I will be able to compliment and add further value to the excellent advisory board that is already in place.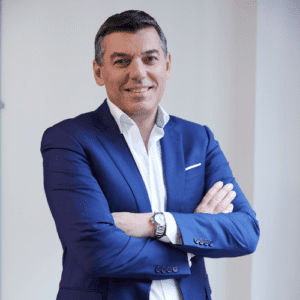 Why do you want to become a member of The Payments Association Advisory Board?
After several years in the fintech sector and previously two decades in traditional banking, I have never been so excited to be part of a vertical that is making huge strides developing the services to help the customer better handle their required financial services. Our industry continues to innovate and shows no fear in being creative, and as such the PA strives to provide a platform for all sizes and types of fintechs to collaborate in achieving our combined goals. The PA Board is a crucial part of the payments/fintech landscape and being able to contribute in anyway would certainly be an honour.
What do you see as the main challenges The Payments Association should focus on in the year ahead?
There are many areas that the PA works on and all are important , although the subjects of inclusive and environmental impact are some key areas to consider. We have seen such verticals as BNPL grow substantially but then equally struggle as regulators begin to take action towards imposing some basic rules, something which had been discussed by the PA and impressive then any pressure we can impose in ensuring customers are protected is a key factor for us all. The PA agenda is focused enough which makes it difficult to single out any one key area for myself to state and would continue the excellent work .
What will you bring to the Advisory Board?
Having served on many public traded company boards as well as being trustees of various charities and private schools, I certainly have the knowledge on the structural needs and time needed to serve on such boards.Contribution is key and a commitment to provide the time and resources to ensure the board benefits from the involvement from each member. I will always provide an honest and direct opinion, not swayed by popular opinions but be as independent in my approach as I have always strived to be in all I do, which at times may seem to perhaps disruptive but actually I feel we all need to challenger the status quo.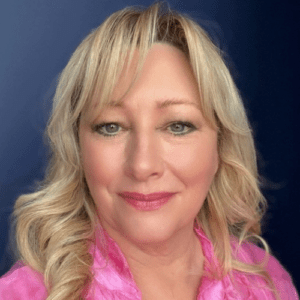 Why do you want to become a member of The Payments Association Advisory Board?
Having worked in the industry for over 20 years I am now a seasoned professional in payments and banking. My exec role within Optimus Cards has a varied client base from Crypto and Fintech into the heart of the business and the original foundations of Optimus with Financial inclusion.
What do you see as the main challenges The Payments Association should focus on in the year ahead?
Regulation and registration for good working practise for Crypto companies enabling the safe and secure customer journey. Education and financial inclusion. Web 3, Optimus are owned by a Global Crypto platform and Web 3 is a key focus in our development. Global issuing, we hear the schemes talk of global issuance, what does this mean?
What will you bring to the Advisory Board?
I have been asked by my CEO to build time into my working week to dedicate time to being part of the advisory board. The influx of new members within my team will enable me to dedicate time to the PA and advisory board.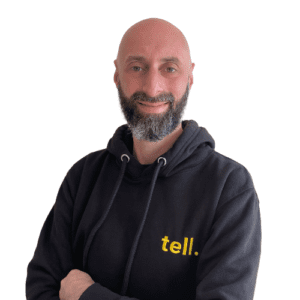 Why do you want to become a member of The Payments Association Advisory Board?
As a participant and leader in the payments industry since 2001, I have witnessed a number of evolutions and revolutions. The market is almost unrecognisable from the early days of my entry into what we now call "fintech", but the underlying aims and challenges are the same. The industry is here, at its heart, to serve the community. Now of course that can mean many different things to different people, but the common thread is – or should be – making things better (cheaper, quicker, more accessible) for real people and businesses. If we are successful in doing this then our members and colleagues will reap the financial rewards, but that must be a bi-product and should never be the main goal.
I have built my career and all of my businesses on this basis and it has, on the whole, proved successful.
In 2001 I founded a micro-payments business. We were a small player in a new market with limited regulation and competition (we really only came up against a little US firm called PayPal – I'm not sure what became of them!). It would be under-statement to say that I learnt a lot from this experience. After a successful exit, I co-founded Tuxedo Money Solutions, which started as a prepaid card programme manager and, by the time we sold it in 2017, was a regulated e-money issuer and payments platform with operations across Europe, the Middle East, the US, and Australia. Following which, I spent two years taking on a range of NED and advisory board roles across the industry.
I am currently running an open banking business, providing API and compliance services to over 40 banks and fintechs, so my view of the market continues to expand. The ability to work closely with such a wide range of industry players affords a me a very privileged view of the landscape and the companies and personalities within it.
This background – and particularly the breadth of market exposure – has given me a great insight into the challenges, mechanics, and idiosyncrasies of the world of payments.
The work that the Payments Association undertakes adds real value to our industry, and therefore ultimately to the lives of real people. I would like to think that the experiences I have gained through the successes (and, to a lesser extent, failures) of the ventures I have been directly and indirectly involved in, can bring a useful insight and perspective to the work of the Payments Association.
I would never claim to be an expert in all-things payments, but I do believe that I have built up a great amount of knowledge-equity and good-will in the market, and I would love the opportunity to utilise that outside of simply servicing the industry with commercial propositions.
What do you see as the main challenges The Payments Association should focus on in the year ahead?
It's difficult not to zone in on the cost of living crisis. There is a danger that we can become too focussed on an immediate emergency at the expense of the bigger picture, but I believe that boiling it down to basics – how people can pay in the bad times as well as the good – is an important step. It reminds us that, through all of our clever apps, embedded technology and regulatory smarts, we are here to service real people.
That is not so say that the Payments Association should become a pseudo-charity, focussing its efforts solely on cost alleviation and financial inclusion. There are other vehicles for that noble aim. However, I would propose using this as a litmus test for all upcoming projects and initiatives. In other words, asking ourselves the question, "does this help"?
So, in real terms, what does that mean?
Digital Currencies:
How are digital currencies being used to provide valuable services? What regulatory barriers are prevented wide usage, and what can be done to clear any blockers? How can the industry police itself, ensuring that cowboy-currencies don't taint image, security, and success? How do we bring the general public along for the ride, providing education and awareness outside of a small group of engaged crypto players?
Open Banking:
How does the industry move away from soundbites (please, not yet another webinar about how open banking is evolving into open finance!) and into real substance? Why is it that the public's perception of open banking is so different from that of the industry? Why do we not have a common language within open banking and how can the industry (and the PA) help to solve that?
Social Responsibility:
We tend to talk about things like "financial inclusion" and "corporate social responsibility" in abstract terms, but how does the industry embed this way of thinking into its core? Will regulatory mandates such as the FCA's consumer duty requirements push things in the right direction, or simply create an additional layer of administration? How do we, as an industry, find a way to self-govern and self-promote the benefits of social responsibility in more than just words and bureaucracy?
Diversity:
Linked to but different from social responsibility, the industry needs to put far more emphasis on understanding and encouraging diversity, not just across the very important divides of gender and ethnicity, but also taking into account social, economic and geographical disparities. How can the PA take a leading role in guiding the industry here?
Real World:
Often overlooked, how does our industry impact on the "real world"? How can we help members and the wider ecosystem to understand, assess and react to the real-life impacts of its actions and inactions, successes and failures?
What will you bring to the Advisory Board?
Along with the knowledge and experience I've gained over my time in the industry, I will bring a passion for making things better, in real terms. I am fortunate to have built a large network based on positive experiences and goodwill, which I will be able to bring to this role in a number of different ways, including introductions, referrals and calls on subject-matter experts.
Although I run a busy company, along with helping various other organisations at an advisory and board level, I find it incredibly important to carve out time for worthwhile projects, of which I consider this role. I am in full control of my schedule so I can put aside an appropriate amount of time to attend all of the dates already indicated, plus any other reasonable time commitments that the post brings.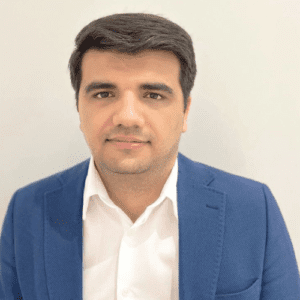 Head of Compliance and MLRO, Executive Director
Why do you want to become a member of The Payments Association Advisory Board?
The Payment Association is one of the most influential communities in payments that has its style and approach to guiding innovation in Fintech and payments.
Participation in an Advisory Board is an honourable opportunity for me to put my impact on bringing transformational growth to the industry.
There are many potential benefits of engaging and broadening my experience due to an Advisory Board. For me, membership in the Advisory Board is a serious commitment that takes dedication, discipline and ongoing education.
It should be pointed out that I am convinced that it has become a must to develop new approaches to the payment security and compliance area. Compliance and MLRO are the basements that hold the fintech and payment ecosystem balanced.
However, while payments and fintech particularly grow at an immense pace, compliance remains still very inertial and most young and grown-up companies do not have enough space to scale up. I see my objective in trying to impact this problem using the Advisory Board.
Another important reason for joining the Advisory Board that motivates me is ongoing education and experience exchange. The ongoing communication with experienced colleagues, and their expertise is what I need especially strongly to strengthen my knowledge base and experience. The development of close working ties with other members provides a prominent platform where one not only can build knowledge and experience around a particular industry but together we can make payments a better place to develop.
As a Head of Compliance and MLRO at Guavapay, it's crucial to constantly interchange knowledge and opinions with my colleagues to create a secure and effective payment landscape.
What do you see as the main challenges The Payments Association should focus on in the year ahead?
The Payment Association enhances industry quality through industry representation, education and support. It is very important how the Payments Association navigates the companies in the most challenging topics and helps them to make their own way in the industry.
Payments are easy and complicated at the same time. It's an enormous responsibility to provide the customer with a sense of security and assurance. Undoubtedly the regulation is the basement that keeps the constantly disrupting market at strong work frames.
However, in some cases, overregulation hinders the development of start-ups and small companies that make their first in the fintech industry. One of the examples may be formulated as follows:
The rules say that EMIs must keep clients' balance on safeguarding accounts. It is a necessary measure to safeguard customers' funds and prevent fraud. However, when it comes to small and middle-sized fintech this measure is turning into a problem because of the reluctance of some banks that do not want to open safeguarding accounts to new fintech entrants.
Banks are merely not interested in opening an account. Sometimes the company's metrics are far beyond the expected rates. Consequently, banks are not interested in partners with low profits. They set significantly high revenue and turnover rates and demand all operations to be low risk with the total exclusion of high-risk transactions.
Each sector has its own audience and it's obvious that it's far way easier for big players to get low-risk transaction customers than for a start-up. And here the main problem occurs – the turnover and high revenue should be achieved in low-risk operations and this company must be a well-known and big one.
However, once the company needs to grow up, it should have an extended network of correspondent accounts – and here we get into the main problem: how can a financial institution get an expanded network if the potential partners refuse to work with them for the reason of company's young age or size? It is a full circle that slows down the acceleration of potentially promising companies and their entrance on the market.
I think this problem has been insufficiently discussed among the payment industry leaders.
As Payment Association has influential expertise, this topic will get wider exposure with possible consequent solutions.
What will you bring to the Advisory Board?
I started my career in the banking industry at the age of 19, and since then tried myself in various banking-related spheres, from being an intern at a bank to the Head of Compliance at a grown-up fintech company. My experience in banking is the basement on which I stand in executing my nowadays responsibilities as the Head of Compliance.
In other words, I am proficient in all sides of payments and know banking "kitchen", I know that ingredients are better to be mixed up or prepared separately.
I am following GUAVAPAY's development from the first days of its establishment.". Alongside with company's infrastructure, we established GUAVAPAY's business development processes from a scratch with a limited number of people. In a short time, we managed to acquire an FCA licence and memberships in major payment schemes – and all with the efforts of my small team. As a startup, it's natural that one would implement many roles simultaneously and my role wasn't limited to one position as well. At various times I hold positions in the Operations department, and then my role was Business Development Manager.
During the last few years, I understand that Compliance and AML are vital parts of the company's well-being, and that's why my focus was redirected to these spheres. I completed my education to possess the necessary knowledge to implement this job. The compliance team at Guavapay is the result of my organisation and work as a Compliance team leader. Eventually, we are expanding our team to provide frictionless services to our customers.
I have described all my experience to show you that a person, a team member with versatile knowledge and experience will bring a new wave in a formed group of people who have already achieved a certain level in their careers. I see the chance to participate at the Advisory Board not only as a way to express myself but also to raise questions that find their solutions not as fast as they can.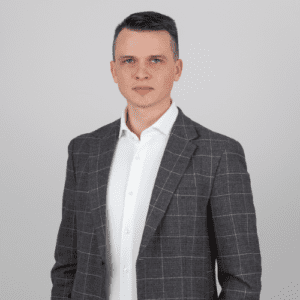 Why do you want to become a member of The Payments Association Advisory Board?
As a representative of a small region myself, specifically that of Tallinn, Estonia, which came to global recognition for its unique approach to technological innovation under the conditions of limited financial and human resources, I am well-acquainted with the problems and solutions that relate to the construction of a successful organization in a smaller region. Estonian innovations have already changed the world, as once Skype brought us closer together, Transferwise significantly reduced commissions of the global currency exchange, and Wallester enabled companies to launch their VISA card programs in a matter of weeks. I believe that my experience and knowledge related to the successful construction and execution of a business idea in a limited environment could benefit the board and enrich its understanding of the global market.
What do you see as the main challenges The Payments Association should focus on in the year ahead?
After careful consideration of the board's latest activity, I have been left with an impession that it does not spend enough time working with other associations, in order to establish the much needed business relations. I strongly believe that collaboration with other associations would enhance board's understanding of what kind of issues are actually present on the market and how each member would be able to resolve them, bringing the beneficial value to all parties of the set communication. To introduce a concrete example, through the collaboration with the Association of Transport Companies, Payments Association Advisory Board members could find the commonly experienced issues and jointly discover the key-solutions that could improve workflow of the market as a whole.
What will you bring to the Advisory Board?
As I have previously stated, I believe that my knowledge and experience of how to successfully transform an "idea" into a business that is worth over 5 million euros, despite the previously mentioned limitation of the resources of the smaller region, could benefit the Payments Association Advisory Board in its understanding of the global market. Additionally, I believe that my expertise could help developing companies of high-potential to thrive in the aforementioned smaller regions despite all the limitations, achieving the results that they deserve.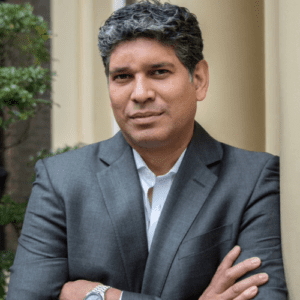 Why do you want to become a member of The Payments Association Advisory Board?
I have been fortunate to have been working in the payments space for nearly 2 decades globally and this is a great opportunity to give something back to the community in the experience and know how that I have learnt over the years. Helping new entrants and established navigate the payments landscape is a real passion of mine and in summary making a better well informed stronger collective payments community.
What do you see as the main challenges The Payments Association should focus on in the year ahead?
For me there are 3 things:
Regulation vs Innovation
Blockchain and it's deployment in emerging markets as an alternative to SWIFT
Knowledge transfer – if only the PA knew what it knows….
What will you bring to the Advisory Board?
Energy drive and commitment to support and be a lighthouse to the community members as well as wider payments community. To be an active team player and promoting the PA on the international stage through the global network that I have.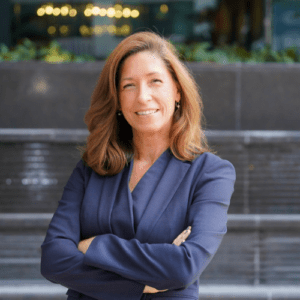 Global Managing Director, Commerce & Payments - Software & Platforms
Why do you want to become a member of The Payments Association Advisory Board?
My ambition is to ensure the UK continues to be a global hot spot for payments and fintech innovation. The Payments Association has a key role to play in this respect by bringing together the payments ecosystem, encouraging economic investment, facilitating dialogue with regulators, conducting research, developing points of view, and serving as a catalyst for innovation.
I was privileged to be involved in setting up The Payments Association (formerly Emerging Payments Association – EPA) along with Tony Craddock and the founding board of 10 CEOs in 2014. As Deputy Chair, I established the mission and key foundational pillars, formulated the membership levels, created the branding / website, developed a series of round table dinners, etc. More importantly, I engaged the FCA and PSR at a point of pivotal change and positioned the EPA as an influential stakeholder group that could contribute to the re-shaping of the payments and fintech landscape in the UK.
After the launch, I have continued to serve as an active member and advocate for The Payments Association. For example, I have hosted / chaired numerous round table dinner debates (ie. Brexit, Open Banking, SuperApps, NFTs, and New Payments Architecture debates), served on panels at Pay360 events, and co-hosted summer industry parties at my home along with the Payments Association.
I am so inspired by the progress that has been made over the last eight years from a start-up organisation to an influential industry association. I now hope to join the Advisory Board to ensure that we continue to deliver upon our mission and leave a lasting legacy.
What do you see as the main challenges The Payments Association should focus on in the year ahead?
The Payments Association is certainly growing in reach, relevance, and prestige. To maintain this position, we must not become complacent. We must continue to evolve as an organization, listen to our members, ensure we are delivering value to all stakeholders, and regularly monitor progress against a balanced scorecard of agreed metrics aligned to our vision. Additionally, maintaining strong relationships on the regulatory front will be paramount to maintaining the level of prestige we have achieved over the last 8 years. There is always a risk of professional associations devolving into predominantly social organisations or think tanks. So, striking the right balance between thought leadership, industry intervention, innovation, training, networking, collaboration, and recognition will be key to maintaining and growing our influence long term.
I see the key areas of focus in the year ahead to include:
• Serving as the voice of the payments/ fintech industry with the regulatory community, including Bank of England, FCA, HM Treasury, Payment Systems Regulator, Pay.UK, UK Finance and Innovate Finance to foster competition and innovation.
• Bringing the customer / end-user to the forefront of the dialogue to drive innovation responsibly and balancing the interests of large incumbents and emerging players.
• Facilitating collaboration within the payments industry and fostering unconventional partnerships with non-traditional players, such as retail, social media, mobile, platforms, tech, travel, government, etc.
• Shaping the payments industry landscape and widening the ecosystem to include non-traditional payments players, such as Identity, Web 3, retail, social media, platform companies, mobile, etc.
• Attracting investment to the payments and fintech sectors in the UK.
• Helping stakeholders to understand and prepare for the New Payments Architecture.
• Providing thought leadership across the five key Projects, including Inclusion, Regulator, Financial Crime, International Trade and Open Banking, and consider adding a 6th project around the concept of Identity.
• Collaborating with our sister organizations in other regions to expand our geographic reach and ensure consistency of vision and values around the world.
The PA should also consider what is NOT within our remit to avoid scope creep and/or under delivering on our promises.
What will you bring to the Advisory Board?
First, I will do my best to contribute as an active Advisory Board member to shape the vision, evolve our offerings, expand the membership, and deliver value to our members.
I will also help to identify opportunities/ risks within our industry, stimulate dialogue/ debate amongst our members, and create points of view on new payment trends. And I will serve as a voice for the Payments Association to the wider ecosystem as and when required. Lastly, I will endeavour to support our sister organizations around the world as they continue to evolve. For example, I have agreed to serve on the Pay360 Awards 2023 judging panel for The Payments Association Asia.
Also, in my current role as Global MD for Commerce & Payments at Accenture, I have a global view of the industry and access to cutting edge research and benchmarking. I work across over 20 big tech/ platform clients (e.g. social media, marketplaces, super apps, etc) and dozens of payment and fintech companies, so I can help to widen the ecosystem to include some non-traditional players within The Payments Association family. As 'payments' is rising on the agenda of such companies, I will help to get them involved as members and in various Pay360 events and CEO round tables.
I'm lucky have a flexible global role and am in control how / where I spend my time. As such, I will prioritise The Payments Association Advisory Board meetings. Also, as I will soon be stepping off of the board of AIG Life as an Independent NED (which currently requires a 20-30 day time commitment per year), I will have additional time to dedicate to The Payments Association.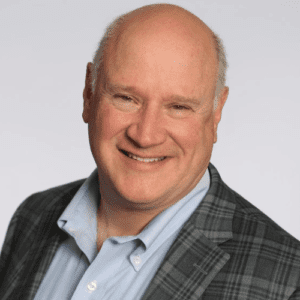 Why do you want to become a member of The Payments Association Advisory Board?
The Payments Association represents a collaborative approach to payments. As an association I have admired their openness and enthusiastic approach. We have attended or participated in many PA events from trades shows, round tables to awards events. We believe that Payments Association is doing all of the right work on behalf of the industry.
What do you see as the main challenges The Payments Association should focus on in the year ahead?
As with any association, keeping member involvement is one of the main challenges. Businesses often time keep exec teams very busy – therefore it needs to be a priority to push for and keep the topics of value to participants.
What will you bring to the Advisory Board?
I hope to bring my 35 years of payment experience to the Advisory Board – along with a depth of knowledge on mobile wallets, fx and trading, payment networks, acquiring and issuing. As for time, I would allocate a few hours each month to the association. I'm currently serving as the Chief Commercial Officer for Crown Agents Bank.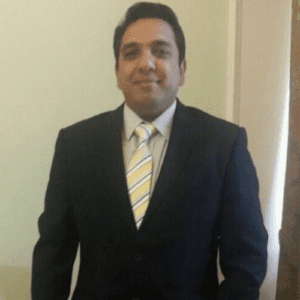 Why do you want to become a member of The Payments Association Advisory Board?
I believe that Payment Association is one of the best forums whereby we can not only learn from the most influential members of the payments community but also allows us to promote innovative ideas.
What do you see as the main challenges The Payments Association should focus on in the year ahead?
The coming years will see a significant shift in payment technologies. I foresee a cashless world, where customers move to better and more efficient digital payments. I see a demand for faster payment and real-time settlements. Data security and regulatory compliance are the biggest challenge and cost centers. Personalization of service and embedded finance will become most in demand. User experience will remain the biggest focus for the FinTechs while I see the geopolitical impact on technology development.
What will you bring to the Advisory Board?
I have been involved in the payment technology industry for almost 20 years. I have designed and developed multiple payment programs with embedded banking. I have expertise in designing, developing, and implementing payment programs that cover the issuance of IBAN, access to domestic and international payment rails, issuance of debit & prepaid cards, google & apple pay, and open banking.
I would very much like to support Tony and the rest of the board by fulfilling all of the obligations and responsibilities outlined in the nomination criteria. I would also be delighted to provide additional perspectives and assistance when required.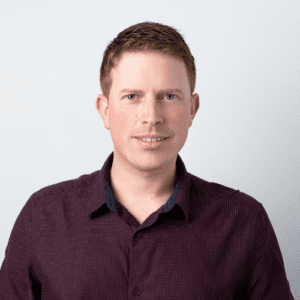 Why do you want to become a member of The Payments Association Advisory Board?
For the last 6 years I've been a member of Tillo's Senior Leadership Team, a fast-growth Fintech start-up working with hundreds of international retailers, processing hundreds of millions of pounds gift card & open-loop prepaid transactions annually.
I'm now at a point in my career where I'd like to be more involved with a group such as Payments Association, to be able to share my experience and contribute to a valuable network.
What do you see as the main challenges The Payments Association should focus on in the year ahead?
With crypto-currencies increasingly moving into the mainstream, keeping security, compliance & AML at the forefront is key.
What will you bring to the Advisory Board?
As a former CTO (now COO for the last year) with 20-years experience in software engineering across Foreign Exchange, open-loop prepaid cards and physical & digital gift card industries I believe I can bring a different perspective.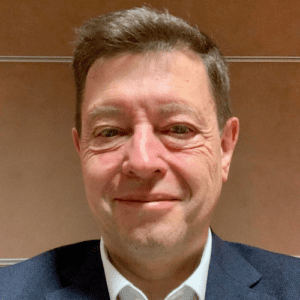 Head of Cards & Payments, Europe
Why do you want to become a member of The Payments Association Advisory Board?
I have worked in the Payments Industry for over 35 years in a variety of roles including heading operations for Visa Europe, sales and marking roles and in leading payment technology functions at American Express and elsewhere. My whole career has been dedicated to the world of Payments. Payments has provided me with a life-long adventure in learning, professional networking and milestone achievements along the way. Now feels like a good time to give back, in part by nurturing younger colleagues at Infosys but perhaps also by helping to support such a key institution is the PA.
What do you see as the main challenges The Payments Association should focus on in the year ahead?
The opportunities and challenges of the Payments industry continue to multiply in a continuous dance between opportunity, regulation, criminality and technology. The PA has a key role in providing a focus point of research and discussion across a range of topics. These include regulation, especially with respect to Consumer Duty, the role of digital currencies, multiple issues relating to cross border payments including inclusion and the impact of CBDCs, combatting payment fraud and the future and governance of Open Banking.
More generally, as the payments landscape becomes increasingly more complex to navigate, especially with tightening cost pressures, increased regulation, demanding customers and multitudinous technology options, an industry forum that supports learning debate and research becomes ever more important.
What will you bring to the Advisory Board?
I bring a lifetime of experience in payments, business and technology, forged in a multi-disciplinary, payments career, from junior to senior levels. I also bring a wide network of industry contacts and a willingness to spend time promoting the benefits of the PA to the industry.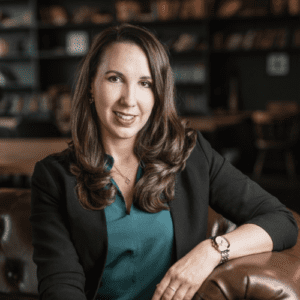 Director Channel Partnerships Europe
Why do you want to become a member of The Payments Association Advisory Board?
I've been involved with The Payment Association as a member for over 4 years now. I've joined multiple events and benefited from the many activities and initiatives of the Payment Association. Every time I engaged with Payment Association members, I have experienced the Payment Association as a community that truly lives up to its mission of wanting to empower the community in payments through connections, collaboration, and learning opportunities. Through my active engagement with the European Women Payments Network (EWPN) as country ambassador (Germany) and leader of the organisation committee for the Annual Conference and Awards Ceremony 2022, I am already actively contributing to our industry. Becoming a member of The Payments Association Advisory Board would provide me with an opportunity to contribute to our fantastic industry in a different way and being involved in shaping its future. Furthermore, joining The Payment Association Advisory Board would be an excellent opportunity for me to learn, get exposed to different viewpoints, and expand my horizon. It is not often that one gets the chance to meet and collaborate with so many esteemed members of the payment industry.
Therefore I hope you will consider my application favourably and consider me for the position of a member of the advisory board.
What do you see as the main challenges The Payments Association should focus on in the year ahead?
There are probably many challenges the Payment Association should focus on in the year ahead. However, choosing the right battles is important. So let me focus on three main challenges.
Fraud. Of course, working for Entersekt fraud and the prevention thereof has to be my number one. Working with partners and customers daily to enhance our joint fraud prevention efforts while improving the end-user experience at the same time, I am a witness to how many advanced fraud solutions our industry has access to already. There are two things to consider here. Firstly, the most effective fraud prevention systems can be created when different players come together, combine their solutions and share information. This consortium approach is highly effective but increasingly difficult to navigate. Secondly, even though the industry is already very good at predicting and preventing fraud, we must be mindful to not just move fraud through the systems.
The Identity Play: As far as payment technology has come in the past decade, our approach to digital identity has not kept pace. The prospect of integrating digital identity with payments has the potential to significantly improve the end-user experience as well as to solve a range of issues — from fraud to regulatory compliance. This integration has the potential to offer users greater security and a more seamless payment experience overall. However, our industry has struggled to grasp the concept of digital identity. Apart from the Nordics (e.g., Bank ID – and also that solution is not ideal), the landscape remains largely fragmented, which of course, is a challenge. Even large payment schemes have been trying to create and implement identity-based frameworks for our industry. With limited success so far
Attracting and retaining talent through Diversity, Equity, and Inclusion (DEI). Every industry is challenged with securing the right talent. Attracting and retaining diverse talent in male-dominated industries such as the payment industry is one of the toughest challenges. But we should not limit the conversation to the gender bias problem only. Diversity is the range of human differences including but not limited to gender, age, ethnicity, religion, disability, sexual orientation, education, and national origin. Today, organizations are under pressure to integrate a diverse workforce, encourage out-of-the-box thinking to gain a competitive edge, and deal with a worker's market. It is clear that DEI and financial performance are related and are by now key action areas for investors. Helping the Payment Association members to get that right, will have a huge positive impact on our industry at large.
What will you bring to the Advisory Board?
Collaboration and responsibility are my two dominant work values. Creating value through collaboration is what I do on the daily and what brings me joy. My strong sense of responsibility causes me to perform any duty I take on with total ownership. Moreover, I do believe that I can contribute towards finding answers to the challenges mentioned in the previous section. Having said that, I do not presume to have all the answers to all the challenges the Payment Association will focus on in the next year. But I am without a doubt very resourceful in bringing the right people together and using the power of collaboration and the network to find solutions. Working in partnerships and being involved in several professional networks, allows me to tap into a wide network of payment experts. My active engagement with the European Women Payments Network as well as the fact that I work in a very global environment will allow me to bring in different perspectives to The Payment Association. You can expect me to bring my full self to everything I do. Also, every now and then, I like to respectfully challenge the status quo.
Concerning the amount of time, I will be able to dedicate to the work associated with the Advisory Board member role, you can expect me to attend all the Advisory Board meetings (and spend sufficient time prepping for them) throughout the year. In fact, I already blocked the dates in my calendar. But of course, it won't stop there. I will make sure to make enough room in my schedule to contribute towards projects outside the meetings too. I can't give you the exact number of hours per week and I am assuming the workload will vary depending on what needs to get done throughout the year. The fact that I am currently leading the organisation committee for the European Women Payments Network Annual Conference should give you enough assurance that I am able and willing to spend a considerable amount of my time on giving back and contributing to our industry.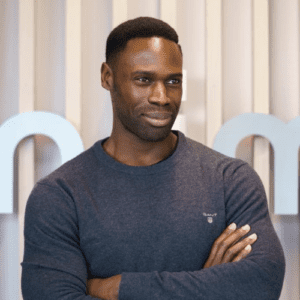 Why do you want to become a member of The Payments Association Advisory Board?
I would like to become a member of The Payments Association Advisory Board for the same reason I live with the stress, the trials and tribulations, the uncertainty, the setbacks, the failures, the insane hours, all to build a slightly better payment and banking system.
It is not glamorous, and some may say it is not exciting, but it is next. For the institutions.
And the people whose pensions we directly or indirectly support. For the communities and the services, we directly or indirectly provide.
I grew up in a council estate in Southeast London. This life was not what I expected because I didn't know how to even dream of it, let alone plan or expect, and yet, as someone who grew up in a council estate, let me tell you, we can do more in a day from our offices and as part of The Payment Association than most people can do in a lifetime. More than we will be able to do when we walk out of this industry's doors.
The question is what we will choose to do. And why. Having lived through recessions and the abject fear of the pandemic and now with the energy crisis and cost of living, what will we choose to do with our time? What is the thing that we will defend as deserving time and attention because "it is next"? For me, it is Payments and Banking and nowhere is that going to be more advantageous than with the Payments Association Advisory Board.
What do you see as the main challenges The Payments Association should focus on in the year ahead?
Financial Inclusion, Continued adoption, innovation and development of Blockchain technology, Diversity
What will you bring to the Advisory Board?
I bring energy, verve, candour and experience of almost 18 years in financial services, payments and fintech. Along with that I bring humility and a willingness to engage, listen, learn and collaborate. I also bring diversity of thoughts and youth which is need to ensure we keep looking forward.
I will, at minimum be able to dedicate 3 days per month to The Payment Association. I have the best team at Unlimint could scale up participation in TPA activities as and when required.