Alternative payment methods – where will we stand in 10 years?
November 24, 2022 @ 10:00 am

-

11:30 am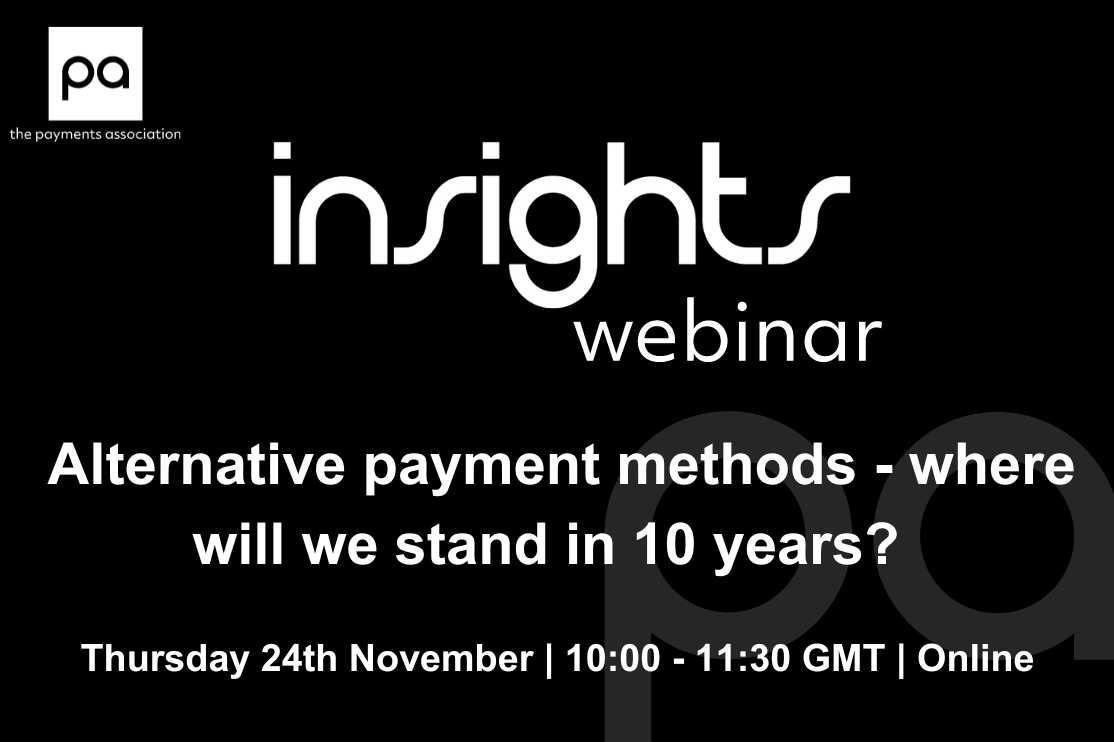 The world of payments is constantly evolving, offering consumers more choice and convenience. We have seen the rise of context-based payments, biometric authentication, wearables and mobile apps.
In 2020, Amazon unveiled Amazon One, a contactless way for people to use their palm to pay.
Walletmor, the world's only manufacturer of payment implants, is already pushing the boundaries of payment technology. "The British-Polish start-up has sold its thousandth implement payment device that can be implanted just under the surface of the skin."
Join this webinar to hear experts from across the financial ecosystem discuss:
How will future payments tech transform financial services?
Where do alternative payment methods fit into the future of digital payments?
Will we see You-as-a Payment (Yaap) become more mainstream (i.e. facial verification, microchip implants)
How is this technology being used now to transact?
What are the advantages over current payment instruments?
What are the challenges of merging digital and physical identity?
What regulatory frameworks are needed to prevent data misuse and abuse?
What are the ethical and societal concerns?
Speakers:
Laura McCraken, Managing Director, eCommerce & Payments, Accenture
Steven Northam, Founder, Bioteq
André Moeller, Head of Payments, Elli- A Brand of the Volkswagen Group
Wojciech Paprota, Founder, Walletmor
Markos Zachariadis, Professor of Information Systems, University of Manchester
Member discounts and passes
Login to your member account
You may be entitled to complimentary passes or discounts, and access to exclusive content as part of your corporate membership. Sign in using your work email address to continue:
Set up your member account
Logging into your member account means you can:
* Availability depends on membership level that has been applied to your Corporate account. Terms and Conditions apply.